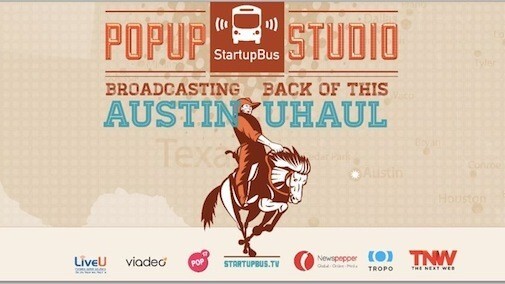 Story by
Founder Newspepper.com & Techfluff.TV. Loves social media, video on the Internet. Loves travel & pickled onions Founder Newspepper.com & Techfluff.TV. Loves social media, video on the Internet. Loves travel & pickled onions
10 buses filled with entrepreneurs have been making their way to San Antonio, Texas over the past three days on the tech accelerator, traveling 60mph on a bus; StartupBus. They will pitch their startups to a panel of expert judges over the next three days during SXSW -the biggest tech festival of the year and on Sunday one startup will be crowned StartupBus winner of 2012. You can watch now, live the 'Buspreneurs' as they arrive in down town San Antonio after three days of intensive startup building on a bus. Who are they and what startups did they build, tune in now to find out!
Get the TNW newsletter
Get the most important tech news in your inbox each week.