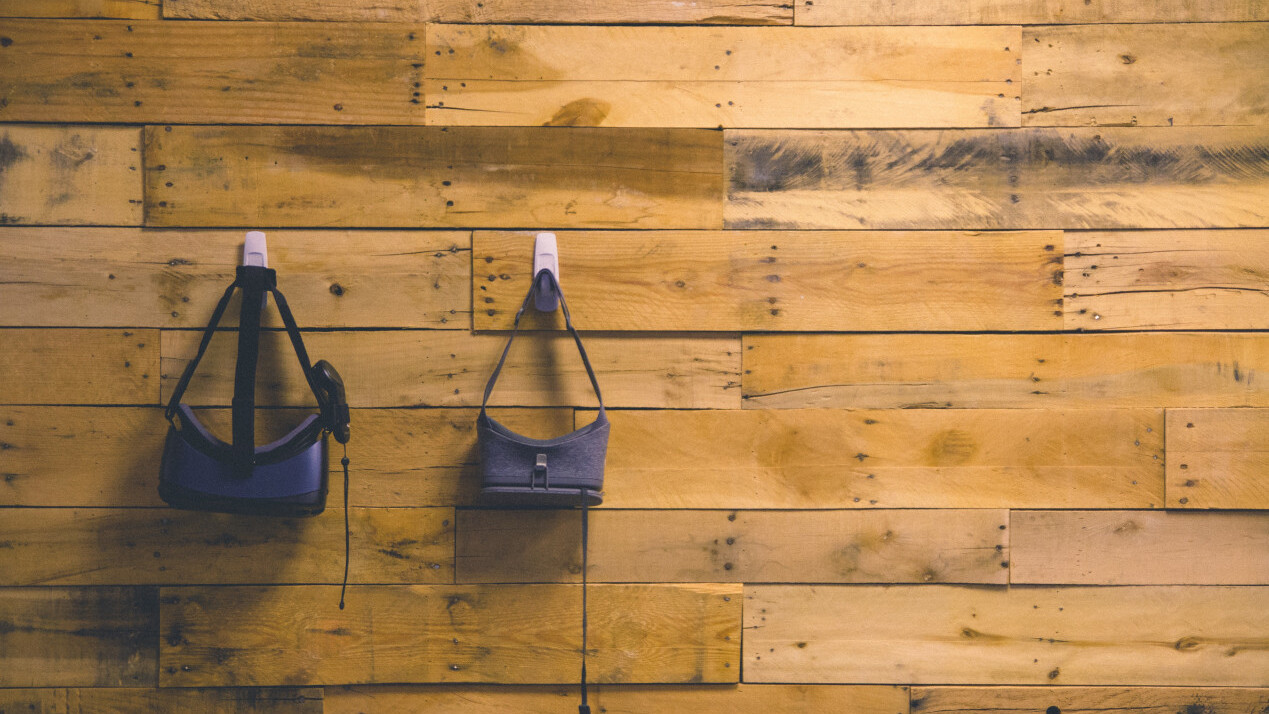 Story by
Founder, The Hatchet
Wytze writes weekly career advice for employees of fast-growing startups and scale-ups on topics like how to negotiate a better salary, conv Wytze writes weekly career advice for employees of fast-growing startups and scale-ups on topics like how to negotiate a better salary, convincing clients to work with you, or how to be a great manager for your team. Prior to founding the Hatchet, he spent 9 years working as Director of Events for TNW.
Virtual reality might get its popularity from applications in film, gaming, and adult entertainment, but it is quickly becoming one of the most powerful new developments in a completely different industry: the medical universe.
In light of the upcoming VR Days 2017 on October 25-27 in Amsterdam, I took a look at three important areas in healthcare that virtual and augmented reality (XR) are making a difference in: Surgery, medical training, and patient treatment.
1. Surgery 
One of many promising elements XR brings to the medical field is that of 3D models that surgeons can use to prepare and plan operations. These models are created by merging MRI's, CAT-scans, and ultrasounds. Dr. Gary Steinberg, Stanford University's head of neurosurgery, says he is now able to figure out how best to approach a tumor and practice operating it, "so that when I get into the operation, it's as if I've been there before." Similarly, doctors at Stanford Health Care are using virtual reality technology during brain surgery as a visual tool and to train future neurosurgeons before trying out their skills on real patients. Cambridge University's research lab even found a use for virtual reality in developing new treatments for cancer: by studying tumors up close in 3D with a VR headset. 
Where VR is often used to prepare for surgery, AR can play a more prominent role on the operation table. For example, an Israeli startup called Augmedics is currently working on augmented reality headsets for surgeons performing spinal surgery.
2. Medical Training
Six out of ten physicians in the US already use virtual reality to gain expertise in surgical techniques that use endoscopic tools. The advantages are that future surgeons gain more experience – which improves the time required to perform procedures, with fewer errors – and, perhaps more importantly, it improves patients outcome considerably.
Companies such as 3D Systems, Level Ex and Osso VR make it possible for today's training to happen in a VR operating room. Combinations of reality and simulation are even better, according to Darryl S. Weiman, professor of Surgery at the University of Tennessee Health Science Center, where they are "finishing a new building devoted to simulation." Simulated operations offer the possibility to practice – without any possible harmful consequences for the patients' health and without burdening the fast-paced system where patients have to be treated efficiently.
Training or preparations might be virtual, but the tools used don't have to be: ImmersiveTouch, for example, offers equipment that provides force feedback. For a surgeon it would mean not just virtually seeing the broken bone they work on, but having it highlighted. They will also feel it when touching and can become aware of the sensitive tissue right behind it, something that would be impossible in real life.
3. Patient Treatment
Some of the most spectacular breakthrough cases of XR in healthcare have come from the use cases for patient treatment and care. Some of these, like Isobar's Common Ground VR, are even built for caretakers instead of patients. Common Ground VR simulates what it must be like to have a visual disability, like macular degeneration or glaucoma. "Playing this game can help not only increase empathy but also help determine what assistance and treatments are needed," says Leigh Christie, manager of Isobar NowLab Americas.
On the front of treatment, the company MindMaze uses VR to treat Parkinson's patients, amputees, and stroke victims. Their VR solutions seek to help these patients to train their brain to stimulate limb movements. Another such company leveraging VR is Brain Power, which helps patients with autism. A demo by Brain Power's CMO psychiatrist Dr. Arshya Vahbzadeh showed a young child making eye contact with his mother, recognizing her emotions and with that bringing his mother to tears: never before she was able to make eye contact in this way with her child.
For military veterans, VR has also shown to reduce PTSD symptoms among those didn't respond to traditional forms of exposure therapy. Interestingly enough, XR can also be extremely effective in its ability to distract: SnowWorld built a game that allows burn victims to throw virtual snowballs during their often extremely painful treatment. Similarly, stroke and brain-injury patients are using VR therapy during rehabilitation to regain motor and cognitive skills. Dr. Brennan Spiegel is very active using VR and writes: "We preliminary found a 24% reduction in pain after only ten minutes of using a special visualisation called Pain RelieVR, created by AppliedVR and administered via Samsung Gear goggles."
If you're interested in learning more about the developments of XR in healthcare, join me at the VR Days 2017 in Amsterdam on October 25-27. A dedicated track of healthcare VR-specialists will be speaking on the newest developments.
Get the TNW newsletter
Get the most important tech news in your inbox each week.