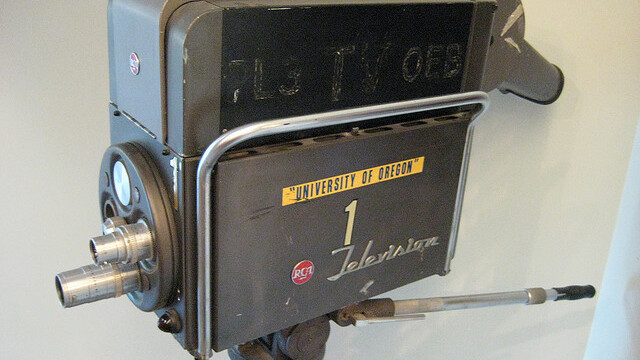 Story by
Drew Olanoff was The Next Web's West Coast Editor. He coined the phrase "Social Good" and invented the "donation by action" model for onlin Drew Olanoff was The Next Web's West Coast Editor. He coined the phrase "Social Good" and invented the "donation by action" model for online charitable movements. He founded #BlameDrewsCancer. You can follow him on Twitter, Google+, Facebook, or email [email protected]
Apple continues its goal to get consumers to own one device that does a lot of things very well. One of the iPhone 4S features that people are raving about is the camera quality. It was a significant upgrade from the iPhone 4's camera quality.
Robino Films has posted a video that compares the iPhone 4S video and the Canon 5D Mark II side-by-side.
You can judge for yourself, but my eye can't tell much of a difference. With the Mark II price showing $3,199.00 on Amazon and the iPhone 4S at roughly $600+ (with all the extras), your average amateur photographer might just have themselves a dilemma.
According to Robino Films, here is the information, specs, and settings at the time of the test:
Here's a "fair" test between the iPhone 4S and the Canon 5D MK II. I made a little rig that allowed me to shoot both cameras at the same time side by side. All scenes are perfectly synced together so you can pause and scrutinize the frames! See photo of the makeshift rig in the photo area.

Exposure, shutter speed, frame rate and picture style were matched as close as possible between the two cameras.

This test shows that the tiny F2.4 lens and sensor on the iPhone are pretty nice. It even got a little depth of field!

I did not overlay the exact ISO and Stops 5D settings per shot. It was too much to keep track for this simple test. To be fair I matched 5D exposure to the iPhone so no "Cinestyle" / 24p here.

Here are the settings:
iPhone 4S

– AE.AF locked. That's all you have!

Canon 5D MKII
– Canon 50mm 1.4
– ISO 160 ~ 640 (varied per shot to match the iPhone)
– F 7~22 (varied per shot to match the iPhone)
– Shutter 1/60th
– Auto WB
– Standard Picture Style
– 1080p 30
Read our practical comparison of the iPhone 4S, Samsung Galaxy S II and Motorola Droid Bionic.
Get the TNW newsletter
Get the most important tech news in your inbox each week.
Also tagged with