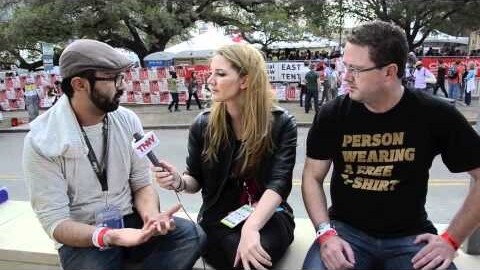 Story by
Founder
Martin Bryant is founder of Big Revolution, where he helps tech companies refine their proposition and positioning, and develops high-qualit Martin Bryant is founder of Big Revolution, where he helps tech companies refine their proposition and positioning, and develops high-quality, compelling content for them. He previously served in several roles at TNW, including Editor-in-Chief. He left the company in April 2016 for pastures new.
If there's one conclusion we can draw from Facebook's latest official blog post it's that the service has become too confusing.
The post responds to user feedback on changes in the Facebook terms of service that were announced recently. These changes included proposals for the company to allow selected third party websites to use data from your Facebook account to make your experience there more personal.
Facebook uses today's post to respond to concerns over privacy  and it's clear that in many cases users are simply confused by Facebook and the company isn't very good at communicating its plans.
Although Facebook doesn't explicitly admit to these failings, here are some the points raised in the post:
Facebook's privacy options are still too complicated
Despite a recent redesign, users are still finding it difficult to work out how to do what they want to. Users are particularly concerned about hiding their friends list, something that they've been able to do since December – the option is just hard to find.
Users don't understand what information Facebook shares with third parties
Facebook writes:
"Others asked to be opted-out of having their information shared with advertisers. This reflects a common misconception about advertising on Facebook. We don't share your information with advertisers unless you tell us to (e.g. to get a sample, hear more, or enter a contest). Any assertion to the contrary is false. Period. Instead, we enable advertisers to target anonymized demographics and attributes."
Maybe Facebook should do a better job of communicating that with users? After all, the number of them who read the company blog must be tiny.
Facebook doesn't communicate its future intentions very well
Today's post sees Facebook explaining that its plans to share data with third party sites aren't complete and that if it happens, it will only be an experiment for now. The plans will see an 'opt-out' option marked on each site and all user data will be deleted from the third-party site if the user opts out at any time.
If Facebook had clearly explained that when it announced the changes to its terms of service, maybe users wouldn't have been quite so angry. Instead, all it did at the time was say "We would only introduce this feature with a small, select group of partners and we would also offer new controls." New controls? That's too vague when your users have so much of their personal information invested in your product.
Facbeook should have been completely clear about exactly what would and wouldn't happen from the moment it started talking about sharing data with other sites. If its plans weren't fully formed enough at the time, perhaps it should have waited? After all, in the absence of truth breeds speculation, which leads to rumour-mongering; something we're sure Facebook would rather avoid.
We don't know if users expressed any other concerns that Facebook hasn't responded to, but it's clear that when Facebook addresses users' concerns it often has a good answer for them.
This feedback from users shows that Facebook needs to get better at two things: communicating clearly with its entire userbase (not just those who read its blog) and simplifying so that users know exactly where to find the privacy controls they need.
Read our 5 Facebook Privacy Settings You Should Check Right Now.