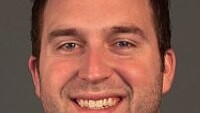 Story by
Operations Director
Sophie (SophieODK) is Operations Director at TQ in Amsterdam (TNW's Tech Residency for exceptional startups). Finds good karma in geek-to-pe Sophie (SophieODK) is Operations Director at TQ in Amsterdam (TNW's Tech Residency for exceptional startups). Finds good karma in geek-to-person advocacy. Her motto: "Don't take yourself too seriously, it gives you freaky frown lines."
2011 is going to be a good year for technology and social media events. Check out the list we've put together with special discounts for TNW readers. Can't decide? We're delighted to give you a little push in the right direction… Just click right here.
Think your friends need some discounts too? Simply click on the tiny little share buttons you see on the right.
Make sure you check TNW Events before buying your tickets in future.For newcomers: This list is, created by entrepreneurs for entrepreneurs, and is laser-focused on tech & media
events. Would you like to have your conference or event listed here? Contact us.
This post is supported by PressDoc for Events
The Cloud Computing World Forum Conference, March 9, Dubai

The Cloud Computing World Forum Middle East and Africa will feature all of the key players within the Cloud Computing and SaaS market providing an introduction, discussion and look into the future for the ICT industry.This one day conference will provide the most complete and comprehensive platform for the global Cloud Computing and SaaS industry.
To buy tickets for this event call 0845 519 1230 or e-mail to [email protected] with discount code "MEAtnw20" and refer to TNW
Follow the new search, March 10, London

With the advent of Googles offer of $3bn for Twitter it seems to support that we are moving to an era of value in individual oponions for search, filtering, discovery and recommendation rather than a faceless algorithim which may be biased and changes at a whim. Does this migration actually represent a full circle as we head back to 'Local' and the village ethos where you know who is proving the content and recommendation and demonstrates that a cluster has value. Join us to debate this new paradigm; how follow is the new search.
Get special Mashupevent price tickets here
Social Gaming, March 14, Olswang
Social gaming commonly refers to playing games as a way of social interaction, as opposed to playing games in solitude, like some card games (solitaire) and the single-player mode of many video games. One hundred million people are playing these games and about $1 billion in revenue is expected this year. Social gaming is also changing the stereotype image of games players and through the fast pace of technology changes helping gain adoption for platforms like facebook in the US/Europe and RenRen in China, more so in China the adoption of social gaming into the culture has helped drive the adoption rate of the social networks. We will be debating the future, impact, value and role of social gaming
Get special Mashupevent price tickets here
Digitalize Your Marketing Strategy, March 15-17, Kuala Lumpur

Are you moving forward with Social Media? As the demand for social media is on the rise, businesses need to track consumers' online behaviors and leverage social marketing tools in order to reach their desired audiences.
Social media can be labelled as the current happening today and Top Link Conference & Event Management is in the business of creating a platform of the latest brewing Social Media topics in town by organizing "Digitalize Your Marketing Strategy!"
Get a 20% discount by using "DYMSTNW" here.
Innogive, March 16, Washington DC

The Innogive Conference is the pioneer conference focused on mobile giving. The event is co-hosted by NTEN and sponsored by the Verizon Foundation. Mobile giving is one of the most talked about fundraising and communications tools; the event shows how to move from talk to execution and from novelty to implementation. This conference brings a forward looking view of where the sector is going with keynotes from National Community Relations Dir. of the Salvation Army, Major George Hood, Sr. Director of Global Community Affairs at Microsoft Corp., Akhtar Badshah and President of the Verizon Foundation, Rose Stuckey Kirk. The Innogive format combines a great mix of respected keynotes, riveting innovation speakers and super informative panels and hands on classes.
Use IGF code here to get $50 off registration as a TNW reader.
Login 2011, March 17-18, Vilnius

LOGIN 2011 is expanding and this time it will last for two whole days. Participants from all over the Baltics will gather to listen to inspiring keynote speeches, participate in seminars and creative workshops. Login 2011 speakers come from such companies as Mozilla, Amnesty International, Prezi.com, Flattr.com, WIRED, The Daily Telegraph and many more!
Special discount for TNW readers – two days for the price of one day only. Use discount code LOGINTNW here
Online Nonprofit Technology Conference, March 18-19, anywhere you like.

Learn the skills you need to change the world at the Online Nonprofit Technology Conference, without leaving your desk. When you attend Online NTC, you make a solid investment in yourself, your organization, and your mission — and it won't take long to realize a return on that investment. Your participation in the Online NTC will leave energized and brimming with the actionable strategies you need to create the change you want to see in the world.
After creating a (free) NTEN user account, select "TNW" from the "How did you hear?" box on the first registration screen to get 50% off.
Mobile Web and Apps World Forum, March 21, Orlando

America's longest running mobile web and applications event is back as the official partner of International CTIA. We will once again bring together top minds from around the world to discuss how to develop, market, deploy and monetize mobile web and applications. Our event at International CTIA Las Vegas last year drew over 250 attendees and was standing room only!
Sorry, no discount. But hey, haven't we spoiled you enough with lots of other discounts ;-)? So buy your tickets here.
The Future of Tablets, March 22, Orlando

After the overwhelming response to our first tablets event in San Francisco we are proud to once again present the next event at International CTIA in Orlando. The Future of Tablets will be will address the key trends and issues that will affect the future of tablets for developers, publishers, media, e-commerce and those in the value chain.
Same reason as mentioned above! Buy your tickets here.
Interactive Local Media East, March 21-23, Boston

Interactive Local Media is BIA/Kelsey's definitive conference on local digital advertising and marketing. Join the local online media community in Boston, March 21-23, for ILM East, where the focus will be on new local marketplaces, keying in on the latest developments in search, mobile and deals.
TNW readers get $200 off the public rate by using discount code "ILMETNW"
Social Pulse 2011, March 23-24, Las Vegas

As social media marketing programs mature for America's largest corporations in 2011, the challenge becomes how to leverage these channels to directly contribute to bottom-line revenues. SOCIAL PULSE 2011: The Corporate Social Media Marketing Event—March 23-24, 2011 in Las Vegas, NV—answers these questions with the deepest and freshest case studies from leading corporations and new insights from best-selling authors & thought leaders in the social media marketing space.
As a TNW reader get $300 off by using "YTT766" when you register.
Marketing 2.0 Conference, March 28-29, Paris

The Marketing 2.0 Conference is aimed at all professionals who think that today's marketing industry is in need of a change! We are bringing the world's best experts and specialists together to discuss the future of marketing, (social) media, and advertising, as well as new technology. The main goal of the M2C is to exchange ideas and learn how to handle the dramatic changes in media, marketing, and consumer behavior in your day-to-day business using the latest knowledge, best practice, and trends.
Alternative Payment Systems Innovations, 29-30 March, San Francisco

Capitalize on the exploding mobile payments revolution! Topics include: The Durbin amendment, accepting mobile payments in stores, direct-to-mobile billing, NFC technology, emerging transaction terminals, mobile commerce, payments security and risk assessment. Speakers: PayPal, BilltoMobile, Mopay, The NACS, Silicon Valley Bank Financial Group, BayPay, Payment One, MAG, Glenbrook Partners, T-Mobile/ISIS, Zenius Solutions, Bank of America, 7-Eleven, IPC./ SUBWAY®, San Fran. Metro Trans. Comm., and more.
TNW readers get a $200 discount off the regular conference rate by using code "APSITNW" here.
Social media World Forum, 29-30 March, London

Now in its 3rd year, the SMWF will be providing a format for networking, engagement, and lots of social media debate around the latest tools, technologies, platforms, and emerging trends within social media marketing. With over 4000 attendees last year, the show has grown significantly to become one of the leading shows in its field, hosting a variety of free to attend workshops & conferences for marketers, pr professionals, developers, and the like.
TNW readers get 20% off tickets by using discount code "TNW2011".
Socialize: Monetizing Social Media, March 31 – April 1, New York

Mediabistro's Socialize: Monetizing Social Media unites business leaders in gaming, virtual goods, mobile, marketing, and media for two days of learning, connecting, and sharing about all things social. Through two days of comprehensive learning, focused discussion and diverse perspectives, our experts show you how all the social media pieces fit together to create a unified business strategy. This event delivers up-to-the-minute social media techniques, and processes for successfully enabling customer-facing revenue generation strategies that tap the power of social media.
TNW readers save 15% with code "SZTNW" here
iPhone/ iPad DevCon East, April 4-6, Boston

Building on the success of the first event in San Diego (428 delegates), iPhone iPad DevCon East, April 4-6 in Boston, will offer one day of intensive workshops, followed by two days of technical classes. A key program change is an added focus on managing apps, making the event appealing to enterprise users too. The conference will include an expanded exhibit area.
TNW subscribers receive a $100 discount off the Full Event Passport and/or gain free admission to the exhibits (first time registrants only) by inserting the code "MEDIASPONSOR" here
MI EXPO, April 7, London

MI EXPO is a platform showcasing innovation within the marketing sector. The event promises to inspire and educate, whilst bring together the companies and individuals driving the industry forward creating networking and new business opportunities. Speakers for the event include: Peter Fisk -Bestselling Author and Inspirational Speaker, Ashley Highfield- MD Microsoft, Marko Balabanovic – Head of Innovation, lastminute.com & Anna Bateson – Director of Marketing YouTube, EMEA, plus many more…
The Marketing Innovation Awards, nominated for by the UTalkMarketing Community will take place at the end of the day during a drinks reception. Click here to enter for these awards.
Register with discount code "TNW15" to receive a 15% discount. Early bird rate available til 28th Feb.
Social Slam, April 12, Knoxville, TN

Some of the brightest minds in social media in the country are coming to Knoxville for this can't-miss marketing and PR event of the year: Social Slam 2011! Join for us for four expert panels and nationally acclaimed keynote speakers, including: Jay Baer, Christina "CK" Kerley, Trey Pennington and Brian Winter. For more information, visit socslam.com.
Get your tickets right now.
Planet of the Apps, April 18-20, Dubai

The leading event dedicated to mobile applications in the Arab world. A conference for mobile app developers, content providers, device manufacturers, network operators and brands to meet and discuss the current challenges and opportunities.
TNW readers get 15% discount. Register here
Mobile Convention Amsterdam, April 19, Amsterdam

Adapt your business to mobile: the essential update on Mobile marketing, -business, – services and – communication. Hear everything about the possibilities on the Mobile topics from this moment: Social Media, Mobile Couponing, Location Based Services, Mobile Payment, M-Commerce, Augmented Reality en Mobile Advertising. 40+ sessions, international keynote speakers (e.g. AKQA, Ogilivy, Mobile Youth), experts and top cases (such as Tesco, SBS, MTV, Nike and eBay).
By your tickets here.
The Next Web Conference 2011, April 27-29, Amsterdam

The sixth edition of The Next Web is coming up in April. It is THE event that you should have visited. The Next Web brings together the best audience and companies from Europe and the US to discuss the future of the web and mobile.. We're looking forward to welcome 1200 web and mobile professionals for 3 days of interesting talks, business and fun at The Next Web in the city we love so much; Amsterdam. Again we have a bonus. Right after the conference it is Queensday, a national holiday and the biggest party in the Netherlands. 17 million people dress in Orange and go out on the streets to have fun, party and to celebrate the anniversary of our Queen.
Get your tickets now before it's too late!
Retail Link 2011, May 4-5, Dallas

Retail Link 2011 addresses the newest challenges faced by top retail brands this year. With online and mobile retail sales higher than they've ever been before in 2010, the stage is set for continued domination of the digital commerce space by the most forward-thinking retailers across industries in 2011.
Use code "EGP496" and receive $300 off.
Crisis Management & Social Media, 9-10 May, Singapore and 12-13 May, Hong Kong

Attend this timely event on "Crisis Management & Social Media" to learn how to get your company out of crisis unscathed in this viral world. Pick up effective crisis planning and response tactics. Acquire the skills of engaging online audiences and responding to negative posts. Discover how Pfizer, Deloitte, SMRT and more build credibility and trusts with their stakeholders in the face of threats. Social media has added a new dimension to crisis management.
Sign up now to be fully equipped to deer, deflect and defuse crises successfully for your organisation!
Future of the Web, May 16-18, London

FOWD hits London again this May! After the huge success of 2010's new format, we're bringing our new-look show back to town: two days of conference sessions, each with two tracks to choose from, and a day of intimate workshops, allowing attendees to gain a deeper understanding of their chosen topic. Join us for some of the biggest names in web design, amazing networking opportunities, one-on-one design clinics with our speakers, and our legendary attendee party – hope to see you there..
Use discount code "NEXTWEB15" here for a 15% discount on 2 Day Conference Passes
Next11: Data Love, May 17-18, Berlin

The NEXT conference is one of the leading Internet conferences in Germany. We position the interactive consumer in the focus point of consideration. Because his behaviour determines who wins, what lasts and what will be sold. NEXT is the place where people discuss and experience how the consumer on the Internet will be evolving. The goal is to become the visionary mastermind for the digital industry.
The Next Web is proud to announce that Boris Veldhuijzen van Zanten will be on stage at NEXT11. TNW readers attending will be invited to meet with Boris and other TNW'ers at a The Next Web drink afterwards! Contact Sophie when you're attending to get a personal invitation.
Register here to get a 20% discount on tickets.
Liverpool Sound City, May 19-21, Liverpool

Liverpool Sound City combines an international perspective on the best in new music, art, film, photography, business, new tech, media and more in one of the world's most legendary music cities. Plus features 400 bands and artists across the city of Liverpool alongside movie premieres, club nights, label showcases, art exhibitions and even football…
The 2 days of conference featuring key innovators like Simon Raymone, Michael Briendbrucker and Alex White, and mavericks from all levels of international music, media, art and tech – and our highly respected Create strand, will educate the sharpest young minds and help young people find a way into the music and creative industries. This years apps panel will be moderated by our own blogger Matt Brian.
Use discount code "DELEGATELSC68" and pay only £120 for a full delegate pass.
SMOC: Social Media Optimization Conference, May 23-24, San Francisco

Produced by Mediabistro and SocialTimes, Socialize Media Optimization Conference (SMOC) is a two-day event dedicated to social media optimization and social advertising. Boost search engine visibility, increase linkability, and fuel your readers' desire to share your content. Industry leaders will also show you how to get results when advertising on the social web in terms of strategy, targeting, privacy, and metrics. Our experts include Brian Solis (author, Engage), Rohit Bhargava (SVP, Digital, Strategy & Planning Group), Gary Ware (Covario), and many more.
TNW readers save 15% with code "SXTNW'"! Register here
AR Summit, June 16, London

June 16th, 2011, London, UK: Augmented Reality Summit is designed to explore this new dynamic reality and provide delegates with the perfect opportunity to uncover Augmented Reality in full and explore the opportunity's AR brings any brand or company. The AR Summit is positioned at the forefront of this exciting continually developing new industry. Whether you are a Brand, Advertiser or Agency, Technology provider or Developer looking to meet key industry figures, keep up with the latest developments, technology's & tools or simply to network with other from the world of AR
TNW readers get 25% off tickets here by using discount code "TNW2011"
Are you hosting an event yourself? Think it would be relevant to our readers? Please contact Sophie to discuss media partnerships with TNW