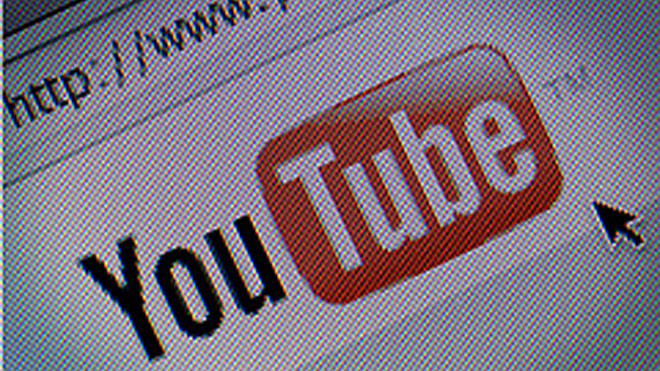 Story by
Surat Lozowick is a writer living in San Francisco, interested in how technology and the Internet affect our lives. He also writes on his pe Surat Lozowick is a writer living in San Francisco, interested in how technology and the Internet affect our lives. He also writes on his personal blog.
Proactive copyright protection systems like YouTube's ContentID are double-edged swords. On the one hand, they help large companies efficiently ensure that their copyrights are not infringed, which can be difficult with sites where anyone can upload content. On the other hand, they can give those with the right deals and connections unfair influence, are open to abuse, and can lead to some unfortunate and frustrating situations for fans and independent artists.
With Universal Music Group's recent YouTube takedown of a song by After The Smoke, it seems to be all of the above. The Florida rap group, who are not signed to a label, uploaded their song "One in a Million" to YouTube, only to have it taken down by UMG hours later for copyright infringement. Confused, After the Smoke tried to figure out from YouTube what was going on. They "went through the all the correct procedures" with YouTube, as member Whuzi tells VICE, and were told that the copyright for their song was owned by UMG. "I filed a dispute and got a message back saying that, basically, we were lying and that Universal owned it, without any proof," he explains, "It's pretty much their word over ours."
What happened
Apparently, here's what happened: After the Smoke wrote and recorded a beat and were trying to sell it to another artist, which is not uncommon. Yelawolf was interested and recorded a song with it, but was then signed to a subsidiary of UMG, and nothing came of the track (and the beat was never paid for). So After the Smoke used the beat in their own song, the aforementioned "One in a Million."
While Yelawolf's track was never officially released, it was leaked (without any credit to After the Smoke), and UMG apparently had it taken down. When After the Smoke uploaded their track with the same beat, the beat they wrote and own, YouTube's automated system recognized it and removed the video, telling them that it was infringing on UMG's copyright.
Abuse, not enforcement
"This is really quite an amazing form of copyright abuse when you think about it," writes Mike Masnick at Techdirt, "UMG artist fails to license beat on a song that is leaked… and then UMG claims copyright over the official song over the same beat." As Whuzi put it to VICE, "We're independent artists with our own copyrighted material and we're being accused of infringing on their artist just because they're on Universal." A system where UMG doesn't even need to own the copyright to content for it to be added to YouTube's content matching system is ripe for abuse, as this and last year's take down of Megaupload's "Mega Song" demonstrate. YouTube denied that its partners can take down videos they don't own the rights to, but this latest take down seems to contradict that.
Fortunately, UMG retracted its claim over the video, so After the Smoke can now treat their own music like it's really their own. But it took the support of their fans, "back and forth with the right people, and some advice from lawyers." Whuzi told VICE, "if it wasn't for our fanbase getting riled up about it, I think this would have been swept under the rug."
Unsurprisingly, Whuzi says he wouldn't accept a record deal from UMG even if it was offered. "We're not even Universal artists and they think they can push us around," he said, "imagine what they'd be doing to us if we were actually signed to them."
A larger problem
Along with some important questions about how YouTube's Content Management System works, this story highlights a significant problem with much of the copyright systems and suggestions proposed by those like UMG: often, they're good for large companies more than they're good for artists overall. It shouldn't take an uproar from artists and their fans for a system to work as intended.
Get the TNW newsletter
Get the most important tech news in your inbox each week.