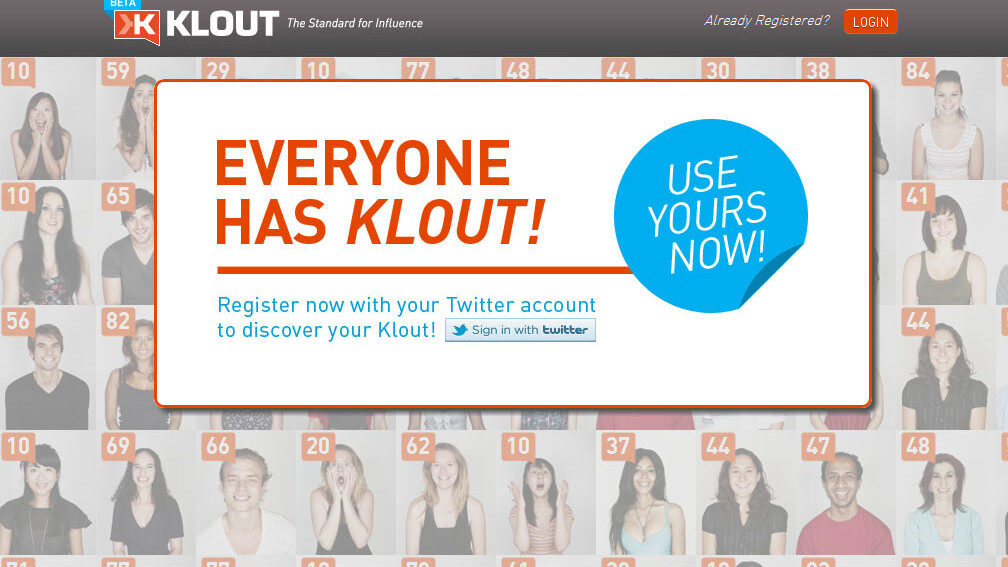 Story by
Lucy Leiderman is the Director of Digital Strategy @pilotpmr. Lucy Leiderman is the Director of Digital Strategy @pilotpmr.
Lucy Leiderman is the Director of Digital Strategy at Pilot PMR.
---
Klout, the San Francisco based start up that measures your social influence, was acquired last week by Lithium Technologies in a deal that is supposedly meant to redefine both companies. Since its launch in 2008, Klout has apparently scored 500 million profiles and handles 50 billion API calls monthly, yet its day-to-day relevance remains a mystery for many.
On the surface, users link available social profiles to Klout in order to be scored. While a possible humble brag, a Klout score doesn't necessarily translate into something useful. In 2012, Wired suggested candidates in social trades were being disqualified from jobs if their Klout score, depicting online influence, was too low.
As employers turn more to the Web to see if candidates practice what they preach, this may be even more prevalent today. There was also an implication that with a high Klout score, users are less likely to be ignored by customer service when they complain on social platforms, and in contrast, receive perks as perceived social influencers.
Perk-based model
That brings us to Klout's business platform, which allows companies to offer perks to specific kinds of influencers. Perks are delivered straight into your account (and your email, depending on your communications settings), as an incentive to come back to Klout and redeem your perk.
Klout even lets users scroll through trending perks they didn't get, in order to see how much social influence resulted from a company's initiative. The perceived benefits to brands signing on are that when social influencers redeem the perk, the company has a good chance of getting earned media.
While calling a paid campaign's results 'earned media' is contentious, nothing beats honest engagement.
Why Klout is a brokerage business
Klout, however, remains a brokerage with limited use to brands because one very important feature is missing – a feature that could potentially make or break the service. While Klout collects data and statistics on all of its users, there is no option to search for influencers by interest or location.
It's clear to guess why, though. If Klout allowed agencies or brands to search directly for highly influential people in specific locations with relevant interests, this would cut out Klout completely and connect brands to real people, offering them products or services on other social networks.
Imagine if companies were able to use Klout scores to connect with influencers in any given city and engage them to cover activations? Or if brands launched last-minute stunts and flash mobs by connecting with exactly the right people, who care about the right things, at the right time?
The possibility of measuring social influence, and communicating directly based on that, offers an agile world of marketing capability – greater response rates through more efficient, directed communications.
However, the Klout business model is currently not built to facilitate such campaigns. Companies that strive to adopt a human persona and engage the people who may turn their social tide must go through the middleman if they want access to Klout's inventory of the movers and shakers of social.
Would adopting such a model demystify Klout's purpose and existence? We'll just have to wait and see what Lithium Technologies decide to do with the service.
Get the TNW newsletter
Get the most important tech news in your inbox each week.