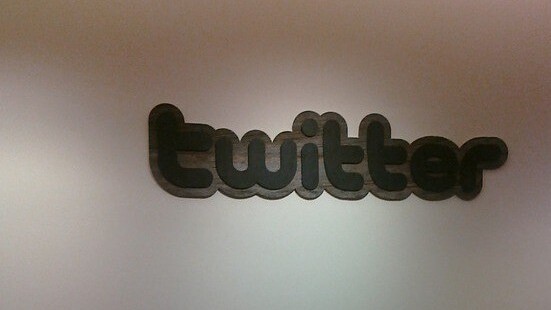 Story by
Paul Sawers was a reporter with The Next Web in various roles from May 2011 to November 2014. Follow Paul on Twitter: @psawers or check h Paul Sawers was a reporter with The Next Web in various roles from May 2011 to November 2014. Follow Paul on Twitter: @psawers or check him out on Google+.
Twitter's international credentials got a boost back in May with the appointment of its first European employee, Tony Wang, now General Manager of Twitter UK. Elsewhere, there's been a growing focus on the UK, with a dedicated UK Twitter blog launched in mid-September, and promoted trends now running for UK companies.
Follow the company's acquisition of London-based Twitter client TweetDeck in May, they shared a temporary office space in East London, before recently upping sticks and moving to a new central location, as it decides where it will ultimately base its European HQ. And it was here that The Next Web got the lowdown in advance of the Twitter developer event that's being held in London later today.
As we reported a few weeks back, Twitter is holding its first developer events outside of San Francisco, with the first of these so-called 'Developer Teatimes' in London kicking off at 6pm today. This will be followed by a second one in New York on Wednesday.
The event will be attended by around 200 people, and here's how Twitter's Jason Costa described the events in a blog post a few weeks back:
"There's a lot going on in the ecosystem and we'd like to take this chance to share the highlights with you – including the latest developments with the platform, areas of opportunity that we're seeing, and a heavy focus on the iOS 5 Twitter integration for developers. We'll also be holding a Q&A session with members of the platform team, plus time to hang out with each other.

Twitter has been hosting small events for developers over the past few months and it has been receiving feedback that many developers outside the city would like the chance to discuss the development of apps for Twitter with members of the team."
With iOS 5 scheduled for a 12th October release, it seems that Twitter is looking to focus on its deep iPhone integration with Apple developers. We've previously looked at the individual Twitter features that are built into iOS 5.
Whilst some of the previous Twitter developer events relating to iOS have required participants to be registered Apple developers and thus sign NDA forms, for today's event in London, it won't have a specific iOS focus and it was open to everyone. Though Twitter's head of Platform Ryan Sarver says that the topic of iOS 5 will naturally come up during the course of the 3-hour event.
The Next Web caught up with Ryan at Twitter's London HQ to discuss this event and the developer ecosystem. Here's what he had to say.
Ryan Sarver, Head of Platform at Twitter

"Over the past 6 months or so we've really made a concerted effort to get out there more with developer events, to engage in dialogue, answer questions etc", says Ryan. Whilst Ryan says there was a small developers' event held in Tokyo a year and a half ago when Ryan was in town, the London event is the first proper developer-focused event to take place outside of San Francisco.
So what sort of things are covered at these developer events? "The general format basically begins with a basic state of the union. We go over some of the stats, the growth, number of developers and such like", says Ryan. "We then cover the main areas of opportunity, and some companies will demo things they're building on the Twitter platform, and we generally talk about the best way of accomplishing developers' goals. After that, there will be a Q&A".
The four companies presenting at the event tonight will be PeerIndex, Tweetminster, Lanyrd and Loccit.
Developer community: Case studies
I asked Ryan for example of some of his favorite innovations within the Twitter developer community. He first pointed to New York based Dataminr, which is a "financial services data platform for event-detection and trend analysis in social media". It's essentially a warning system for the financial markets. "Dataminr has a fairly small team, but their entire goal is to look at social signals, and these little blips and variants that may be an indicator of something that might affect the markets", says Ryan. "Whilst they're focusing on the financial sector, I think the same concept could be applied elsewhere".
Here's a Dataminr presentation video:
http://youtu.be/HY5GIl7sFwE
Ryan also pointed to another New York company called SocialFlow, which Twitter officially partnered with earlier this year. SocialFlow describes itself as:
"The industry's first and only social media optimization technology that uses real-time data — including the Twitter and bitly firehoses — to help publishers, retailers, and brands earn maximum potential engagement on Twitter. Through the SocialFlow AttentionScore™ algorithm, SocialFlow dynamically publishes the best message at the best time to ensure its clients get the maximum amount of engagement from their Followers".
So in effect companies send tweets through SocialFlow which determines the best time to send them out based on activities and events elsewhere online.
So…what about the Twitter developer ecosystem?
"Between January and June this year, the developer ecosystem saw half-a-billion dollar investment coming in", says Ryan. So that means third-party app developers that use Twitter's data have been raking it in on the back of Twitter, "but what was really cool over that same period, there was over a billion dollars worth of exits", he continued.
For starters, Salesforce acquired Radian6 for $276 million in cash and $50 million in stock, whilst Koxmix was later acquired by Walmart for what was rumored to be over $300m. "These aren't the only metrics we track", says Ryan. "But it is indicative of a healthy and viable ecosystem".
Speaking of the ecosystem, earlier this year you may remember that Twitter fell under a fair bit of criticism for the way it was trying to curb third-party client apps. Sarver said at the time that developers shouldn't create new apps "that mimic or reproduce the mainstream Twitter consumer client experience."
TweetDeck was a colossal client in terms of users, so it made sense for Twitter to buy it outright rather than let it fall into the grasp of another big company. But Twitter made it clear that it wanted to create a more consistent core experience across the Twitter-sphere, which meant the myriad of Twitter apps that "looked kind of like Twitter, and did sort of the same thing" weren't going to be encouraged. "While I think we could've improved the way we messaged it, the message itself is still a credible and important one to give", says Ryan.
Ryan also sought to clarify the original message. "The thing is, if you still want to build a client, we're not going to stop you", says Ryan. "We just feel that if you're going to put time and effort into the Twitter ecosystem, there's a lot better places to be doing it. I think three weeks after we made that original statement, Radian6 got acquired for $300m. There are great businesses to be built on top of Twitter, we're trying to help people see that opportunity".
Get the TNW newsletter
Get the most important tech news in your inbox each week.
Also tagged with