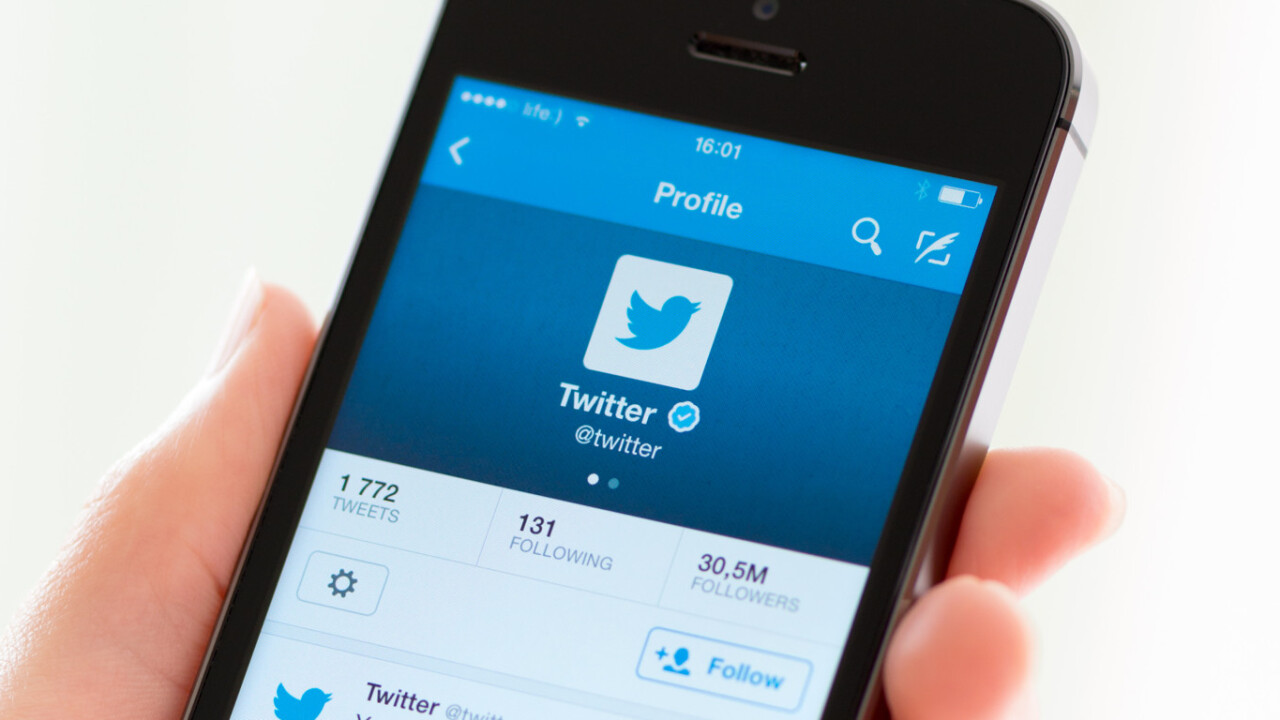 Story by
Jon Russell was Asia Editor for The Next Web from 2011 to 2014. Originally from the UK, he lives in Bangkok, Thailand. You can find him on T Jon Russell was Asia Editor for The Next Web from 2011 to 2014. Originally from the UK, he lives in Bangkok, Thailand. You can find him on Twitter, Angel List, LinkedIn.
Ask anyone who uses Twitter what their biggest gripe about the service is, and the answer may very well be DMs.
Direct Messages (DMs, aka private messages between users) are a part of Twitter that 'power' users have been hooked on since before WhatsApp, WeChat, Line and other billion dollar-valued mobile messaging apps even existed. And yet, the feature was buried inside Twitter's Web and mobile apps for so long — the company once even considered dispensing with it altogether.
Times have changed. DMs have been in a state of upgrade for some time — try sending links right now, many people can't — but, as MG Siegler points out writing for TechCrunch, the company is finally talking about its plans which suggests an upgrade is arriving imminently.
Siegler lays out the compelling case for the revamped DM service and its potential to "maim" email, but there's more to it than that. Retooling DMs could help the company provide better engagement opportunities for brands and make more money.
Look East
Twitter can look East to see examples of what its DM service could be, as I previously wrote when Line announced its impressive Q1 2014 financials. Q2 2014 was even better for Line — its revenue growth continues to be higher than Twitter's, though the US firm is making more money.
Taking inspiration from Asia is exactly what Twitter has done. A handful of its staff have conducted missions into emerging markets, including Indonesia, where they polled mobile phone owners about their use of messaging apps, canvassed local influencers and collected data.
Wandering around some cool back streets in Jakarta with @mikisetlur pic.twitter.com/NzjayZFzbt

— Amish Shah (@amishshah) May 19, 2014
Line, WeChat and Kakao Talk each let brands and media companies use their platform to send messages to users who opt-in to receive them. In today's 'push notification world' the chat app message is akin to an SMS, with a far greater chance of soliciting a read, response or action than a promoted tweet — or at least, it can be complementary — as I previously pointed out.
Sir Paul McCartney, for example, has many more followers on Line than he has on Twitter.
I'll be honest that the idea of getting DMs from anyone doesn't sound great. No-one likes spam messages. But therein lies a reason why it could be valuable. Companies know users have no interest in messaging that waste their time, so they are incentivized to send quality content otherwise they get unfollowed, or unfriended.
Content on Line and WeChat tends to be promotions or deals — Twitter is set to move into commerce sometime soon — and generally items that a user will want to see.
In Thailand, for example, which is Line's second largest market based on registered users, global consumer brands, restaurants, and retails run 'official accounts'. Any company worth its salt in China has a presence on WeChat, and the same is true of Kakao Talk in Korea.
A competitive space
Twitter has global reach, and potential to marry brands and consumers in way that Facebook can't. Twitter is pitching itself as the real-time chat platform for the internet, but there is also a huge opportunity to win the mobile chat app space — with or without a standalone DM app, which we've previously argued the case for.
There's plenty more that DMs could be used for. Many chat apps have gaming platforms built into them, sell stickers, or link to others app — there's a whole different business model that Twitter could pursue if it can open private messaging up.
Facebook is cranking up its efforts with Messenger — having decoupled it from its main mobile app, poached PayPal's CEO to run its business and reportedly entered into talks to integrate Uber, and possibly other services. Tango, which is valued at $1.5 billion despite being a second-tier messaging, is making a big play for games, Line is targeting the US, as is WeChat and others.
Twitter has all the essentials there, it just needs to package it correctly. Let's see what CEO Dick Costolo and his team have up their sleeves.
Image credit: Bloom Design / Shutterstock.com