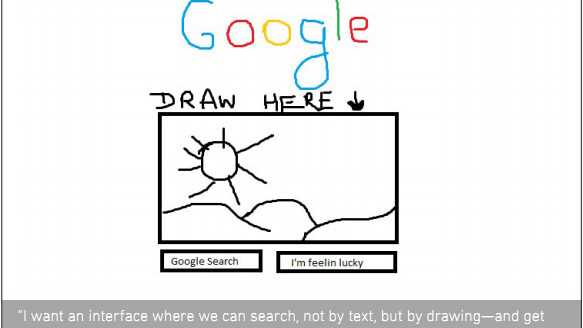 Story by
Niall is a social media advocate and co-founder of digital marketing agency Simply Zesty. He helps small brands get their message out to the Niall is a social media advocate and co-founder of digital marketing agency Simply Zesty. He helps small brands get their message out to the world and engage with their customers using the free tools available to them.
So Twitter has launched a brand new version of its website. Big news as even though many of us use different fancy applications the vast majority of people head over to Twitter.com to view the site. The new site is rolling out to users all over the world over the next couple of weeks and although Twitter are dressing this up as some sort of great new user it experience (it will improve things) I personally think it has a lot more to do with monetizing the platform and allowing branded content to reach the masses. Here are some of the interesting early points I had around the all new Twitter.com….
It's All About The Money
If there is one thing that I have picked up from watching Facebook over the last year it is that any time they talk about making the user experience better and changing the width of columns it really actually means they are making more room for monetization or adding in adverts and I'm pretty sure that is what you are seeing here with Twitter. They have been claimimg back everything from the reweet buttons to iPhone apps over the last 6 months and thats all about having the control to place the ads in to the stream. Having a wider space on the right hand side of the screen opens up all sorts of possibilities for branded content and engagement ads through promoted tweets. Although there is no doubt about the fact that this will be a vastly improved product this move is ultimately about making lots of cash.

Moving In To Facebook Territory?
To me it feels like Facebook and Twitter are coming closer together. The networks of people are different but the one big advantage Facebook always had for me was the ability for me to consume rich media content through my stream without leaving the site and Twitter seem to have just wiped that with this release. Imagine this new content discovery tool and the ability to consume rich media through the stream on Twitter when you combine it with breaking news and sports? Incredible potential here and something that the big newspapers, wires and publications are going to have to come to terms very quickly with.
Great For The Man In The Street
Many of us power users will use our high powered applications to access Twitter on a daily basis but that is a world alien to most people in the street. For many the starting point is Twitter.com and to a certain extent Twitter have once again made some of their 3rd party developers redundant by bringing the best features in house. You can expect great mobile versions of this new site in the next couple of weeks and as they repeated over and over again in the presentation this will help people to understand Twitter from day one and start discovering content a lot faster whatever channel they come in from (16% of people are signing up via mobile).

App Developers Sidelined Once Again
Twitter was originally lauded for the fact that it let so many people build on to it's platform and create businesses off the Twitter site but they have gone 180 degrees on this and are now bringing everything back in house. The reason for this is the sheer amount of money at stake and the fact that the more people who view Twitter on either the Twitter iPhone app, Twitter iPad app or Twitter.com the more Twitter will make from advertising. It makes complete sense as a business proposal really and even though it is tough on all the third party developers they really have to realize now that they have very little future with the gorilla in the room that is Twitter.
Looks Like A Winner
At the end of the day this should be just another new website upgrade but it feels like so much more than that given the importance that Twitter as assumed in many of our daily lives. The site looks more like an app that you would find on an iPad than anything and it really does seem like it will be a much better experience. We should all end up with a far superior product and perhaps have to fire up Desktop clients far less often but do expect this to be the starting point for a lot more adverts and branded content to start popping in to the stream!