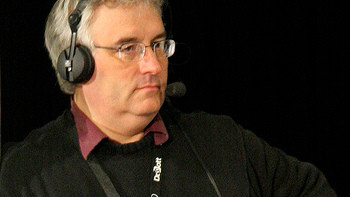 Story by
Founder
Martin Bryant is founder of Big Revolution, where he helps tech companies refine their proposition and positioning, and develops high-qualit Martin Bryant is founder of Big Revolution, where he helps tech companies refine their proposition and positioning, and develops high-quality, compelling content for them. He previously served in several roles at TNW, including Editor-in-Chief. He left the company in April 2016 for pastures new.
High-profile tech podcaster Leo Laporte has had it with social media, it seems.
In a blog post, the influential broadcaster behind the TWiT network of podcasts says that after four years of social media activity he has become disillusioned with services like Twitter, Google Buzz and FriendFeed.
The cause of this change of heart is Google Buzz. Laporte has been one of Buzz's most high-profile advocates. He has often spoken about his love for Google's social platform on his podcasts, long after the novelty wore off for others. However, he recently discovered that a glitch with Buzz meant that everything he had posted there since 6 August hadn't been seen by anyone, and seemingly no-one noticed.
Rather than just quit Buzz, he seems to have a downer on social media as a whole.
"It makes me feel like everything I've posted over the past four years on Twitter, Jaiku, Friendfeed, Plurk, Pownce, and, yes, Google Buzz, has been an immense waste of time. I was shouting into a vast echo chamber where no one could hear me because they were too busy shouting themselves. All this time I've been pumping content into the void like some chatterbox Onan. How humiliating. How demoralizing."
Laporte, who also quit Facebook recently due to his concerns over its attitude to user privacy, says that from now on he'll be concentrating on his blog.
Is this just attention-seeking from Leo? After all, millions of other people get on perfectly well with Twitter, Buzz and other social platforms. One Twitter user accused him of using Buzz and Twitter "like a megaphone w/o earphones. If u only broadcast & don't engage w/your followers they stop listening." Laporte responded "I engage plenty. In fact, that's why I prefer(red) Buzz. Twitter was never designed for conversation."
It could simply be that social media platforms often don't work well once you reach a certain level of popularity. At the time of writing, Laporte has 222,120 followers; while he only follows 1347, his 'Mentions' stream must be so busy with people talking about him and replying to his tweets that he'll never have time to keep up. It's no surprise he preferred Buzz, where there are far fewer users. That means fewer conversations to keep track of, but also fewer people to notice when his posts no longer show up.
It's hard to believe Leo will stay away from social media for long. As someone who makes a living from discussing the latest developments in the tech sphere, he simply can't maintain credibility if he isn't active on at least some social media platforms – how will he know what he's talking about if he doesn't take part?