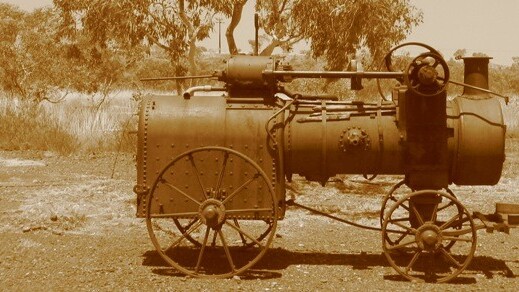 Story by
Paul Sawers was a reporter with The Next Web in various roles from May 2011 to November 2014. Follow Paul on Twitter: @psawers or check h Paul Sawers was a reporter with The Next Web in various roles from May 2011 to November 2014. Follow Paul on Twitter: @psawers or check him out on Google+.
As we wrote in our feature last month, TripAdvisor and Facebook have been enjoying a pretty cosy relationship these past few years, and this relationship just got a little bit more intimate with the launch of a new feature to further personalize your travel plans.
Founded in 2000 at the height of dotcom boom v1.0, TripAdvisor has grown to become one of the world's most recognizable online travel brands, and today it launches 'Friend of a Friend' which helps surface reviews and opinions from friends of Facebook friends.
TripAdvisor & Facebook: The story so far
Just to recap the TripAdvisor & Facebook story so far, you may remember that the travel site launched Instant Personalization in partnership with the social networking giant back in December 2010. It arrived in the US first, followed by the UK several months later. If you visit TripAdvisor's website while logged into Facebook on your computer, the site will act like your personalized travel planner, complete with friends' reviews, a map showing places friends have visited, and a list of their most popular destinations.
However, the TripAdvisor/Facebook partnership predates Instant Personalization, and at first it started building apps on their platform, such as Cities I Visited. It then rolled out Facebook Connect integration and, in January this year, TripAdvisor launched its part of what Facebook announced at F8 last year, which was open graph and custom actions.
Friend of a Friend: How it works
This next development will see TripAdvisor go even deeper into the social graph, not stopping at your immediate social circle.
"Travel advice from friends is incredibly useful, but your inner circle may not have all the answers on a particular hotel or destination you are researching," says Adam Medros, vice president of global product for TripAdvisor. "The Friend of a Friend feature increases the probability of an even greater personalised TripAdvisor experience by highlighting opinions from a larger network of travelers that know the people you trust."
According to the travel site itself, Facebook-connected people write a quarter of all reviews submitted on TripAdvisor. And each of these travelers has an average of 190 people in their friend network. With access to friends of friends, as you can imagine, the average network can potentially soar to tens of thousands.
Here's how it works. When researching a hotel, restaurant, or attraction on TripAdvisor, the user will see their friends' reviews first, followed by reviews of their friends' friends. They can use the platform's built-in private message feature to ask anyone in this network for further advice.
You can adjust your privacy settings within your Account Settings on Facebook to limit what your Facebook friends can see on TripAdvisor. And if you don't want access to your friends' travel advice, or don't want your friends to see their own reviews, you can opt out.
The new Friend of a Friend feature is available on TripAdvisor sites worldwide with the exception of China and Egypt.
Get the TNW newsletter
Get the most important tech news in your inbox each week.
Also tagged with