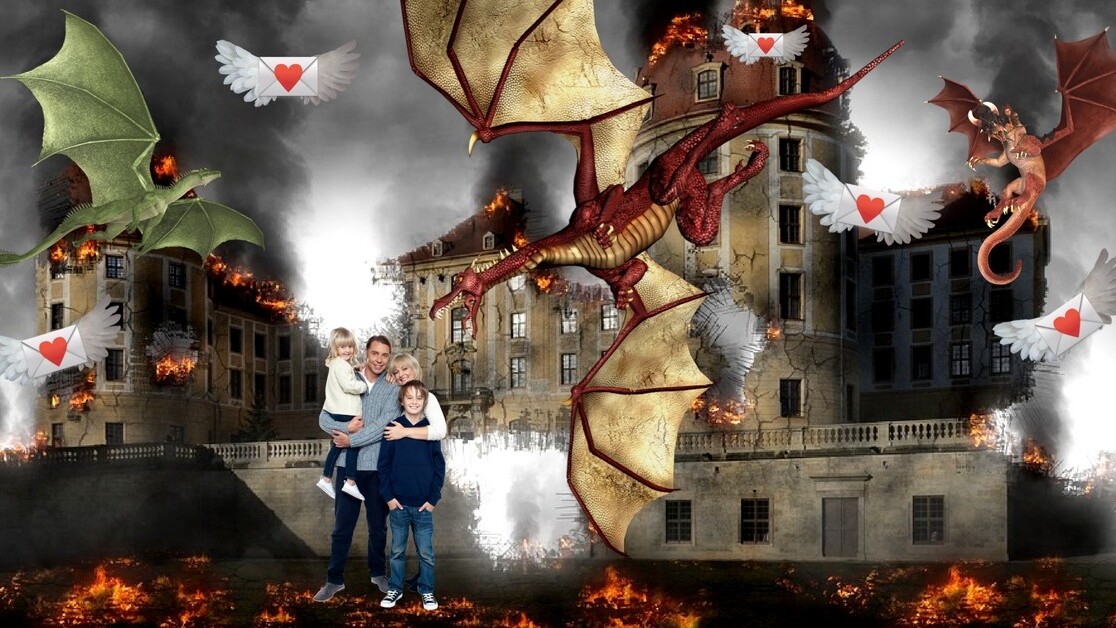 Story by
Former TNW editor and creative
Georgina created Big Spam, and wants to see more inclusion in tech. Georgina created Big Spam, and wants to see more inclusion in tech.
We're baaaaaaaack! 
---
Top trending tech news:
? Uber denied MIT's claims drivers earn less than minimum wage (TNW)
? 30% of the web now runs on WordPress (TNW)

? Zuckerberg lost $3 billion last week (Bloomberg)
---
What we're talking about:
Fox created a misleading viral video about how "Liberals" want to remove all "MAN" words. In a show of solidarity with all MANs, and to sound more like a superhero movie, they should definitely rename themselves the Fox-Man network. Or Mr. Fox news. Or the Fox-penis-no-women-allowed channel.
Twitter wants our help defining new "health metrics" to measure the quality of the site's conversations. How about, "number of minutes not logged in to Twitter"?
Ex-Google CEO Eric Schmidt is kinda sure robots won't kill us for another decade or two. Reassuring.
… in other news, researchers just taught robots to predict our every move. What was that, Eric?
Happy Monday! Have some schadenfreude: The Daily Mail reported this story of a woman who spiraled into debt chasing the IG influencer rainbow.
---
Tweet of the day:
Important milestones.
My daughter just tried pizza for the first time. pic.twitter.com/yiPNJgUBJg

— Jody Avirgan (@jodyavirgan) March 3, 2018
Like our newsletter? It likes you… subscribe down here:
Get the TNW newsletter
Get the most important tech news in your inbox each week.