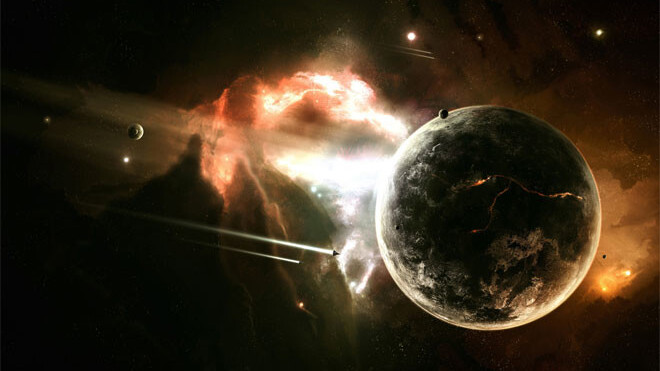 Story by
Sherilynn "Cheri" Macale is based in San Francisco, CA. You'll probably find her tucked away in her apartment blogging, playing video games, Sherilynn "Cheri" Macale is based in San Francisco, CA. You'll probably find her tucked away in her apartment blogging, playing video games, or immersing herself in geek culture. You can follow her on Twitter, Facebook, Google+
Back in October, we reported that YouTube and personal technology company Lenovo had teamed up to launch a worldwide initiative for 14 to 18-year-old high school students. This project, what Google calls the "YouTube Space Lab", invites students to design a science experiment that can be performed in outer space.
Prizes for the winning participants are a choice between a trip to Japan where they can watch as their experiment rockets into outer space, or a taste of astronaut training in Star City, Russia, the training center for Russian cosmonauts.
YouTube reports that the deadline for the Space Lab initiative (originally slated for December 7th) has been extended by a week, now giving high school students until December 14th to get their experiment ideas in. This is good news for those hurrying to tweak their projects — the extra time will allow these students to get their entries just right.
To enter, head on over to the YouTube Space Lab channel, digest the wealth of information designed to help you along, then send in your own entry. User videos will be judged by Professor Stephen Hawking, YouTube's official Space Lab judge. For the contest, Hawking leaves us with the following video:
To reiterate on what we already know, Space Lab is a part of YouTube's ongoing efforts in the education sector, alongside existing projects, such as EDU and YouTube Teachers. Zahaan Bharmal, Google's Head of Marketing Operations in Europe, the Middle East and Africa originally pitched the idea to Google as part of an internal competition where all Google employees could suggest new projects, and this contest was the result.
Here is the original teaser video for the contest in case you missed it. Hopefully, it will get you as amped as we are about the idea.