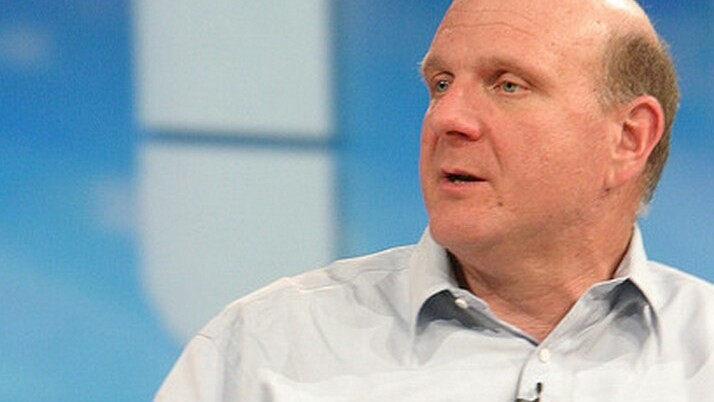 Story by
Alex Wilhelm is a San Francisco-based writer. You can find Alex on Twitter, and on Facebook. You can reach Alex via email at [email protected] Alex Wilhelm is a San Francisco-based writer. You can find Alex on Twitter, and on Facebook. You can reach Alex via email at [email protected]
Welcome to Friday, gents and ladies. It's that lovely day of the week when the mind turns to martinis and other such delights. I hope you have worked sufficiently during the week to warrant a real break.
Now, as always, this post is our weekly roundup of all things Microsoft. All the news doesn't fit, so if you want the full dose, check the archives. Ensure that you are following TNW Microsoft on both Twitter and Facebook, and let's get into the mix.
Bing: Welcome to Version 2
Yesterday in San Francisco, Bing launched a major redesign. You can't get into it yet, and you likely won't be able to until early June, but it is coming.
It has three main components: a much cleaner set of web results, from a design sense, a column of 'snapshot's and other tools that will allow users to make actions right from their search page (think restaurant reservations), and finally a third column that will bake in social elements from a host of networks, including both friends and experts.
In short, Bing is betting its future on the power of personal connections. The update, under development for around 6 months, is Bing's gauntlet toss to Google; the company's tight relationship with Facebook continues to bear fruit. Twitter was also in attendance at the event.
One last note: the social column will contain 'experts,' as we noted, some of which will be sourced from their calculated influence on Google+, which is a quite interesting move.
Windows Phone: Hello Samsung Focus 2
Inexpensive, inexpensive, inexpensive, that's the Windows Phone hardware mantra. Microsoft and its OEM partners are working hard to bring handsets to market that dramatically undercut the standard '$200 smartphone with contract paradigm.' To wit, the $99 Nokia Lumia 900. And this week, the $49 Focus 2 from Samsung.
The Focus, one of the better selling Windows Phone handsets from the first generation, now has a second form. From our previous coverage:
The Samsung Focus 2 will position itself as a mid-range Windows Phone device (like its predecessor), featuring a 4-inch Super AMOLED display, 5-megapixel camera with 720p HD video recording and playback, a front-facing VGA camera and 8GB of non-expandable storage.
The phone will go on sale on May 20th.
IE9: Weekend Warrior
Quick Hit: Internet Explorer 9 is more popular on weekends than weeknights, bucking the usual trend of people going home from work and using a different browser than the one prescribed by their bosses. Our take:
IE9 usage is spiking on the weekend because new PCs sold that run Windows 7 have the software installed. Now, here's where IE9 is doing better than its predecessors: it's keeping those new users for itself; people who buy new machines aren't downloading other browsers as often as they perhaps once did. Thus, IE9 spikes on the weekend as people use their newer machines, which have IE9.
The Windows Phone Horse
And finally, just for fun, Microsoft's horse. The company sponsored a horse in the Kentucky Derby, and lost. Admittedly, 'Hansen' was in contention for most of the race, but in the end, it lost. We thought it was a perfectly fine thing to do:
"Is this a bit gauche? Of course, but it's also good fun. Microsoft is taking part in a sport to sport their wares in a non-traditional way, for a tech company at least. So it's off to the races for Windows Phone. Here's to hoping that they win, just so that we can read the oh-so-smug Microsoft blog post about the victory."
Not all were so content. Gizmodo, who had an author who bet on the horse, was less than pleased:
True story: I bet on Windows Phone yesterday and lost. Actually, I bet on a horse named Hansen, a Kentucky Derby contender sponsored by Windows Phone. Hansen turned out to be a disappointing loser.
And yes, I know, betting on a horse based on its sponsor is really dumb. But it's not like I'm going to spend time, you know, researching stuff. […]

Go Hansen! Go you silver-legged son of a bitch! There he was! Getting ready to pull it out and show the odds-on favorites what he was made of! Except he didn't. Hell, he didn't even show. It turned out he was made out of lose.
Sorry Giz, but if it makes you feel any better, I think that Microsoft lost a lot more than you. But then again, they can afford it.
Now, go make yourself a decent Harvey Wallbanger, and take a nap.
Also tagged with