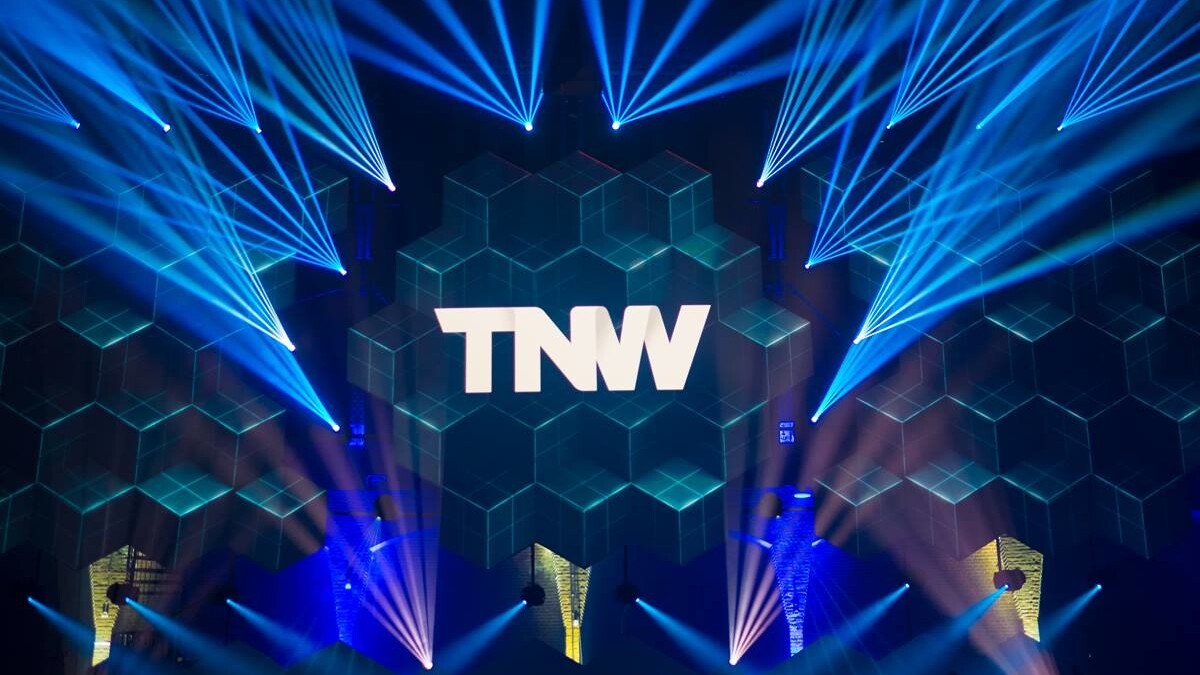 Every year at The Next Web conference there's an epic hack battle held over the space of 36 hours during the event. It's two days of coding, learning and meeting people.
This year we had six API partners for the hack battle participants to leverage, including Zeef, Nexmo, Verisign, Braintree, Dropbox and Deezer. Here are the best hacks from the hack battle presentations this year.
1) Dropshop
This year's winner of the TNW hack battle, Dropshop was my favorite hack. It's a little app that lets you choose a file from your Dropbox folder and stick a price on it. You'll get a unique link you can send to customers to charge them for your file.
It's a cool idea one could imagine Dropbox actually picking up in the future.
For example, graphic designers who want to distribute artwork or templates could easily sell them this way without needing to set up a whole store.
You can try it for yourself right here.
2) Wake Up Call
How well do you know your friends? This alarm clock utilizes the Nexmo and Facebook API to call you in the morning for your alarm clock.
When you pick up, you'll be asked three questions about your friends like "when is Owen's birthday?" or "did Owen go to TNW Europe?" If you answer all three questions correctly it concludes that you're awake and the alarm is dismissed.
If you get any wrong, you'll be called in five minutes with more questions. You better hope you don't have random friends from first grade on Facebook still.
3) Super Awesome Mega Player
This nifty hack makes it easy to find a band to see tonight near you, even if you don't know anything that's on. Utilizing the Deezer API, this service plays tracks from bands that are playing tonight and makes it easy to quickly skip through and find something you like.
4) Emoji security
Ever wanted to securely send a message to someone but didn't know how? If you've got their business card, you should be able to do it easily.
This is a little app that allows you to receive encrypted messages from people by simply adding emoji to your business card which serve as an encryption key.
To send a secure message to someone all you need is the set of emoji from their business card and you can use a small application on your computer to encrypt messages for their eyes only.
5) Siri for Dumb Phones
You always missed having Siri on your really old Nokia dumbphone, right? Now you can get something very similar!
Using the Nexmo API you can SMS your query to a phone number and receive a call back with answers to questions about the weather or even simple math equations.
6) Geezer
Geezer synchronizes GIFs with the songs you're listening to using the Deezer, Genius and Giphy APIs. As you play a track, the app shows GIFs related to the lyrics in sync, sometimes with hilarious results.
Try it out right here.
7) Droptobox

Droptobox lets you create collaborative Dropbox folders with as many people as you want, but only one person actually needs a Dropbox account. You get a unique address for your folder and others can freely upload files without a log in.
The service makes it easy to allow family to upload their own pictures from a vacation or for your business to collaborate on a single folder without doing the weird Dropbox folder sharing dance.
Try it out here.
8) Alive
Alive is a smart watch app that can save your life. Cardiac arrest happens very quickly and requires immediate action, so Alive uses your smart watch's heart rate sensor to help catch it as early as possible.
In case of cardiac arrest, the app takes actions to help you, such as automatically calling an ambulance for CPR or notifying everyone around you with the app that you need CPR. It provides them with your location and more data so they can help in the crucial window to save your life.
9) Enzo
Music services like Spotify often don't know what you like so Enzo created a fun way to listen to music and discover something new in a friendly, familiar interface.
Enzo is a Tinder-like experience using the Deezer API to help you find tracks you might not have heard before. You can quickly cycle through new music by swiping on tracks you like or don't like.
10) Deelist
Ever wanted to re-live a concert? Or identify the songs you heard there? Convert any set list to a playlist in Deezer with a few clicks using Deelist.
Deelist shows you all the concerts and tours that have been performed by any band you search for, then you can pick the concert you want to and quickly get a full playlist in Deezer with the songs they performed.
I've always wanted something like this! Try it out here.
11) Minstrel
Minstrel delivers audio messages to your friends using a phone call. All you need to do is submit some text via the app and Minstrel will call your friend with an audio message crowdsourced from real people online.
If the phone call doesn't get answered, Minstrel sends a text with a link or will save it to Dropbox for later listening.
Read Next: 15 brilliant hacks from the TNW Conference Kings of Code Hack Battle
Get the TNW newsletter
Get the most important tech news in your inbox each week.