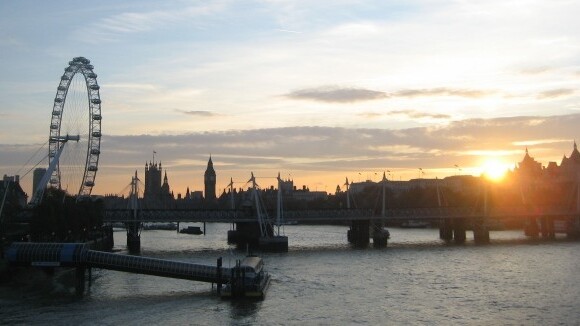 Story by
Paul Sawers was a reporter with The Next Web in various roles from May 2011 to November 2014. Follow Paul on Twitter: @psawers or check h Paul Sawers was a reporter with The Next Web in various roles from May 2011 to November 2014. Follow Paul on Twitter: @psawers or check him out on Google+.
Speaking at a Digital Birmingham roundtable event today, Francis Maude, the Minister for the Cabinet Office, reiterated the UK government's open data vision, saying that "Britain is leading the world by making ever more data freely available." He also said that the government will relaunch data.gov.uk to make it simpler for businesses to access data.
Back in November, you may remember the government outlined its plan for a major 'open data' push for travel and healthcare, with Chancellor George Osborne noting the high economic cost of inefficient travel and transport, in terms of its effect on business productivity. It's estimated that congestion costs European cities around €100bn each year, which is roughly 1% of GDP.
Osborne said that it wanted to make business logistics and commuting more efficient, by adopting a new "planned and real-time running of trains and buses across Great Britain," with data made available for every road in the UK, including roadworks, for integration with 'satnav' and other GPS-enabled digital technology. By spring 2012, he said, data will be released relating to all 350,000 bus stops across the UK, with the Department for Transport (DfT) working with Traveline to release the 'Next Buses API'.
In his speech today, Maude reiterated this commitment to 'transparency through world-leading releases of public data', saying that it is driving economic growth. He also said that the government is giving a new generation of entrepreneurs the chance to create enterprises through tapping large tracts of open data.
"Today, we are showing how companies including SMEs and startups, in Birmingham and beyond, are using open data to improve public services and create innovative products," says Maude. "In the next few months, we will relaunch data.gov.uk – already the largest global resource of its kind – to make it easier to use, so that businesses and entrepreneurs can access free data more readily."
A series of case studies have also been made available, designed to showcase how open data is being used by UK firms. Parkopedia is one example cited, a UK-based open data company which mashes location and other local data to help drivers identify free car parking spaces.
"As we all become increasingly data rich I expect we will look back and wonder how we ever tolerated such collective ignorance in the past," says Maude. "Professor Sir Tim Berners-Lee, inventor of the World Wide Web and one of the co-directors of London's new Open Data Institute, has pointed out that:  'One of the reasons the Web worked was because people re-used each other's content in ways never imagined by those who created it. The same will be true of Open Data.'
"Today we're at a pivotal moment – we have moved a long way from a world where data could only travel as far as we can see or imagine it," he continues. "There are challenges emerging – from the quality of data to privacy concerns in a world of computerised databases. These challenges must be met – the prize here is effective personalised 21st Century democracy."
It has become something of a cliché, but it's worth repeating anyway: Web 3.0 is all about data, and not any old data…BIG data. The noises currently being made by the powers-that-be are certainly encouraging, and it will be interesting to see some of the applications and technologies to emerge from this drive.
Get the TNW newsletter
Get the most important tech news in your inbox each week.