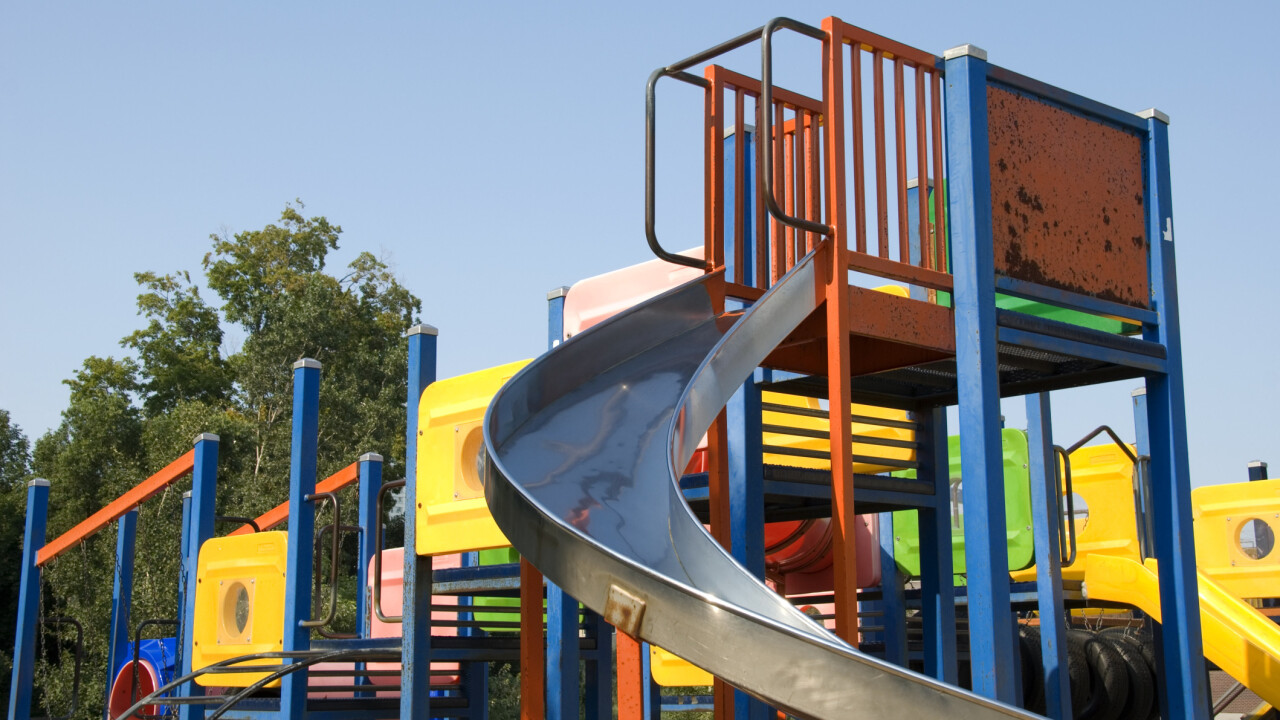 Story by
Ken Yeung is a reporter for The Next Web based in San Francisco, CA. He carries around a big camera & likes to write about tech, startup Ken Yeung is a reporter for The Next Web based in San Francisco, CA. He carries around a big camera & likes to write about tech, startups, parties, and interesting people. Follow him on Twitter, on Facebook, and Google+.
A lot has been said about social game developer Zynga and not all of it has been positive. But what some people may not know is the existence of the company's philanthropic arm, Zynga.org, which was set up several years ago to help find ways to bring games from the online world into the offline and enhance its community.
This weekend, I was invited to attend one of the organization's just completed projects in San Francisco. Along with the city of San Francisco, Zynga and other public and private supporters gathered along the Embarcadero area across the street from the Ferry Building to open up a playground at the Sue Bierman Park.

While there was a slew of speakers, including state senators and community leaders, Zynga's Chairman, Mark Pincus, made one of the first appearances since he stepped down as CEO of his own company. During his brief speech, Pincus touted the good of his company's philanthropic and its interest in "promoting play".
After all, it makes sense that Zynga has a fascination with play — it's a gaming company after all. It's the one that brought the world addictive games like Farmville, Cityville, Words with Friends, and supported Draw Something. Pincus has made it his mission to help people to play with or against each other and now, Zynga.org is bent on taking that engagement to a whole new level by taking it offline — and it looks to be succeeding.
Started in 2009, Zynga.org has helped charities and non-profit organizations to better those in need. While most of its physical projects are in San Francisco, its executive director Ken Weber tells us that it has done other initiatives in other Zynga office locations.
Weber, himself, is new to the company, but definitely no stranger to helping others. Among his accomplishments include working as the Chief Operating Officer for the ONE Campaign, the non-profit organization fighting extreme poverty and disease in Africa and other parts of the world started by U2 frontman Bono. Prior to that, he was the president of Network for Good.
With his team of three, Weber is looking to find ways to accelerate Zynga's involvement with its 50 non-profit partners like DirectRelief International, Habitat for Humanity, UCSF Benioff Children's Hospital, water.org, and others.
Not everything involves building something like a playground. Weber says that sometimes it involves mobilizing its community virtually. During the Haiti earthquake in 2009, Zynga.org raised $3 million from its players to help support relief efforts. Two years later, it responded again in kind, this time receiving $2 million in donations to support rescue efforts in Japan during the tragic tsunami/earthquake disaster.
Most recently, Zynga came together to support victims of the Boston terror attacks by sending 22 million "tribute terriers" to FarmVille players inside the game.
Zynga.org has also establish campaigns whereby players set up virtual playgrounds in Cityville and the proceeds from those efforts would be used to help fund building real-life playgrounds somewhere in the world. We asked Zynga for some statistics to really show how involved its players are involved:
Women are six times more likely to participate in Zynga.org intiatives than men — something the company says is "on par" with traditional charitable donation trends

One out of every two Zynga players has made a charitable donation online, offline, or both
47 percent of those players that give will donate at least a few times a year while 36 percent will contribute on a weekly basis
Most popular charities supported: Children and youth (16 percent), Animals (15 percent), Health and disease (12 percent), Hunger and poverty (9 percent)
Players have raised more than $13 million for Zynga.org's non-profit partners
But besides fundraising and building physical structures, the foundation has also teamed up with partners on other initiatives. In May, Zynga.org formed a new learning games accelerator with the NewSchools Venture Fund to help produce social games for good. Weber said at the time, "We want to help entrepreneurs create high quality, scalable learning games that will enhance learning experiences for all 21st century students."
Weber says it's not a traditional foundation. He says that Zynga.org will follow and fund what the market and industry is interested in. It's calling itself a "open and collaborative" effort within the Zynga brand, but Weber makes it clear that Pincus doesn't have a formal role — it's an independent group from the game developer.
Other initiatives that Zynga participated in include building a playground last fall in the Mission YMCA and now it is focusing on building an open garden in the San Francisco Bay Area. Weber tells us that it has helped build many playgrounds thanks to its partnership with Kaboom, a national non-profit to help advance playtime for children.
Zynga's play movement isn't anything new — it does join the likes of the National Football League's Play60 movement and also other social good campaigns. Weber says that Zynga.org isn't threatened by it nor is it trying to be the best one out there — he says that his company has a broad vision of play and that every organization can learn from each other and help accomplish the same objective together.
Main header credit: Thinkstock