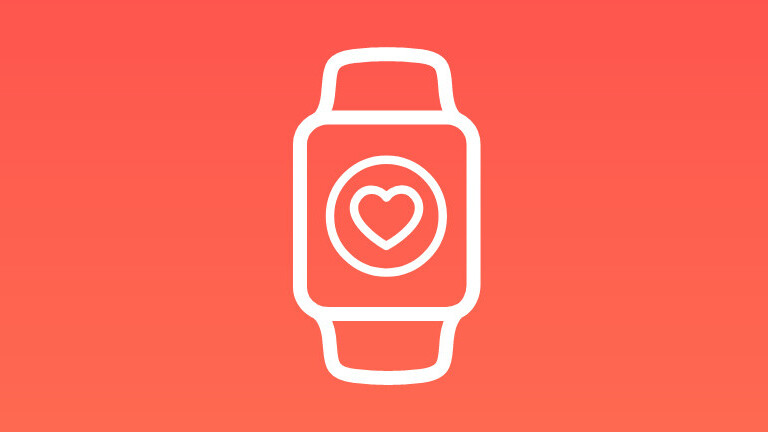 Story by
Managing Editor
Abhimanyu is TNW's Managing Editor, and is all about personal devices, Asia's tech ecosystem, as well as the intersection of technology and Abhimanyu is TNW's Managing Editor, and is all about personal devices, Asia's tech ecosystem, as well as the intersection of technology and culture. Hit him up on Twitter, or write in: [email protected].
The current-gen Apple Watch can already detect your heart rate, but it's not so great at figuring out whether you're likely to have a stroke with that data. So, for its next wearable trick, the company is reportedly baking in an EKG heart monitor.
That's according to Bloomberg's sources, who noted that one version of a future Apple Watch requires you to squeeze the wearable's frame with two fingers; the device will pass "an imperceptible current across the person's chest to track electrical signals in the heart and detect any abnormalities like irregular heart rates."
That means you'll be able to conduct an electrocardiogram test, aka an EKG/ECG; they're useful for detecting irregularities in your heart's activity, and could indicate potential health risks. The benefit to baking this into a wearable that's always on your wrist is that you can test yourself anytime, rather than wait to visit a doctor's office, at which point it might be too late.
Apple has been keen on making its Watch more useful in tracking health issues for some time now: last month, it partnered with Stanford Medicine to conduct research into irregular heart rhythms using the device and a companion iOS app. If the light sensors on the underside of the watch detect changes in blood flow on your wrist, you'll be prompted to consult with a doctor for free over a video call.
Tim Cook also hinted at creating a blood glucose monitor that will pair with the Watch back in May, though he didn't offer specifics about the diabetes tracking device at the time. The company was previously rumored to be working on a similar project in April.
Apple is also aggressively pushing the Watch as a fitness-focused device: the latest update to watchOS, version 4.1 which arrived this month, lets you connect to supported gym machines so you can beam data back and forth between the two, and gather more information about your exercise routines that the Watch may not be able to track. The feature requires more than technological wizardry: Apple has to get scores of gym chains and machine makers to embrace the tech necessary to make data transfer work properly and securely, and it's already lined up more than a hundred facilities to go live with it next year.
One major hurdle in bringing EKG functionality to the Watch is regulatory approval from the US Food and Drug Administration. That generally requires plenty of testing and going through red tape, and the agency hasn't made the process easy for tech firms yet.
If it succeeds, Apple could have a major advantage over rivals like Fitbit, Xiaomi, and Garmin. Based on figures from Q3 2017, it ranks as the third largest seller of fitness gear. At this point in the game, it seems like technological breakthroughs are the only way Apple will be able to get ahead of its competition.
Also tagged with