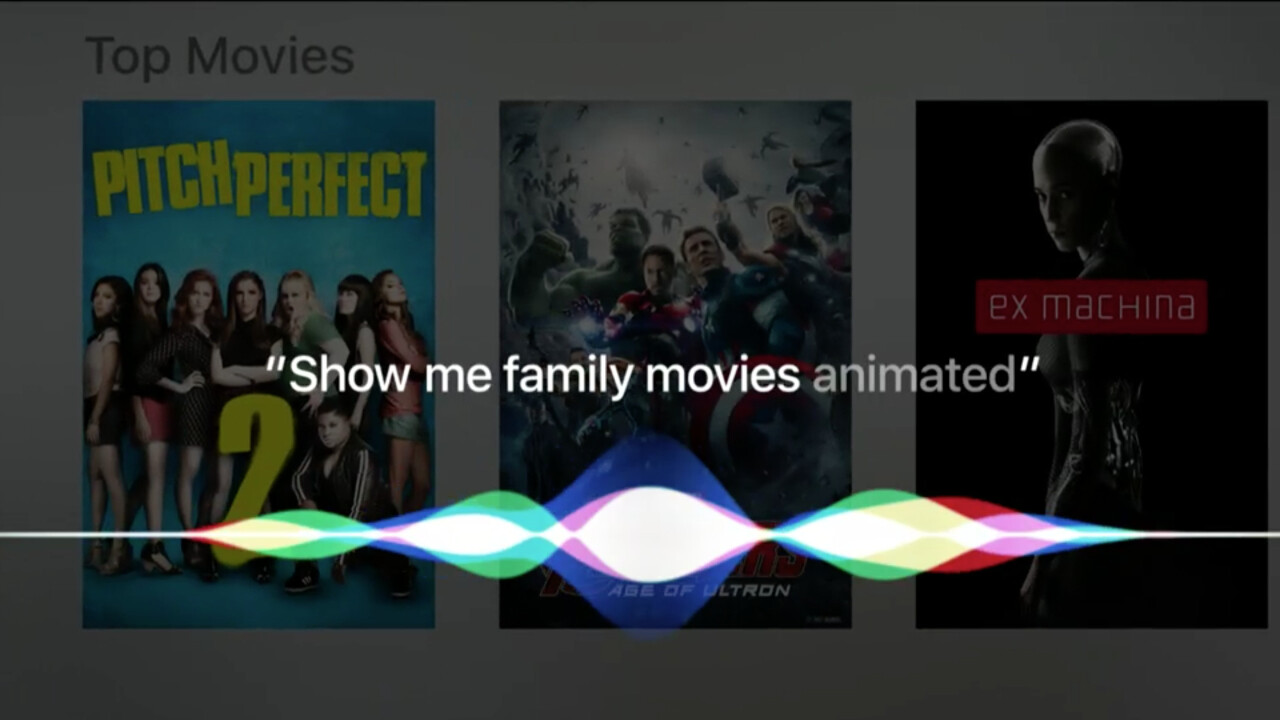 Apple has announced its getting serious about the Apple TV at its event today in San Francisco. Tim Cook said Apple has been working "really hard and long" on the new device."
First, it's bringing apps to the Apple TV for the first time so third-party developers can make available apps for the first time via the App Store. It also features Siri for the first time.
To use Siri, you can push the dedicated button on the remote and say what you want. "I want to watch New Girl" will offer you content from across apps including iTunes, Netflix, HBO and Showtime.
You can also search for vague terms like "show me Modern Family episodes with Edward Norton" and it'll take you straight to them. Another cool feature lets you say "what did she say" and the Apple TV takes it back a few seconds and turns on the captions temporarily.
The new Apple TV features a new, but familiar interface and adds Apple Music for the first time. New screensavers on the Apple TV are timelapses created by Apple itself, exclusively for the Apple TV.
My favorite feature is Siri inside particular content, so you're able to ask "who's starring in this" and she'll show you the actors overlaid on the screen.
It also features a focus on games, with titles at launch including Guitar Hero and Disney Infinity. It'll also feature Crossy Road, with multiplayer for the first time.
When playing multiplayer games on the Apple TV, friends will be able to use their iPhones as controllers so no extra hardware is required. The Apple TV remote can also be used like a Wii controller as it has motion controls built in.
That new Apple TV is slightly larger than before and runs tvOS, which is based on iOS.
Apple's Edy Cue said that developers can make universal apps that work across iPad, iPhone and Apple TV. They'll only require one purchase and save your progress between devices.
Apple TV will cost $149 for the 32GB model and $199 for the 64GB model, available in October.
Don't miss: Everything Apple announced at its September 2015 event
Also tagged with