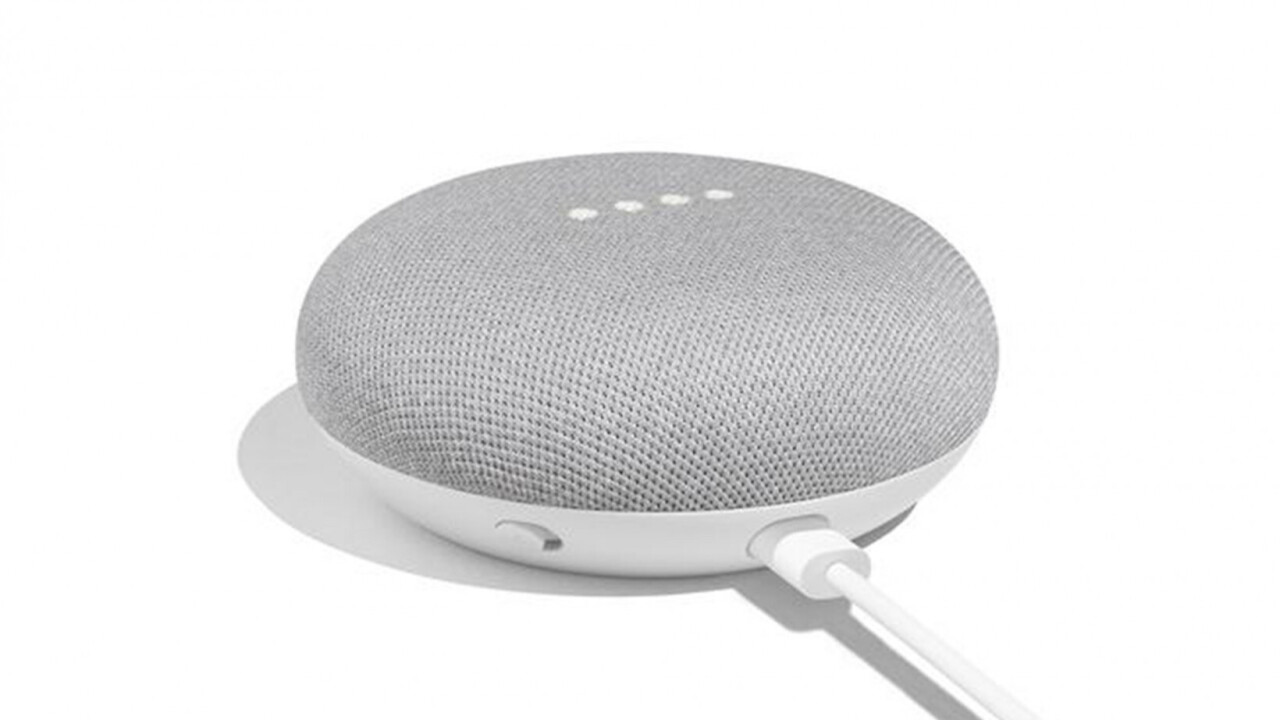 Story by
Hot deals courtesy of The Next Web. Hot deals courtesy of The Next Web.
TLDR: Right now, you can pick up Google's portable powerhouse Google Home Mini speaker and home assistant for almost 60 percent off, just $19.95.
If you'd told someone 20 years ago that by 2021, you could control practically everything in your home through a device that costs less than $20, no one would have believed you.
Yet enter the smart speaker revolution and behold — devices that cost less than a large pizza can answer your questions, read you your messages, tell you the weather, play you music, and control a vast network of web-enabled home devices in one compact voice-driven little hockey puck.
That's the Google Home Mini — and whether you've only considered dipping your toe in the smart speaker waters or you just need another one to go in your spare bedroom or your downstairs half-bath, it's now on sale for only $19.95, a savings of almost 60 percent,from TNW Deals.
Few really need a full explainer on the seemingly limitless powers of smart-enabled home assistants like the Google Home Mini, but suffice it to say, it's smarter than most of us. For all of its capabilities, many will only use this tiny, but mighty speaker to play their streaming or web-connected music favorites — and even for that use alone, it's well worth the investment.
But yeah, playing Taylor Swift tracks is just the tip of this particular iceberg. Just throw out a "Hey, Google…", then ask it a question and the Google Mini will tell you who won last night's games, what time Target or Walgreen's opens tomorrow, what the traffic is like, and any of thousands of other important news, entertainment, and personal productivity tidbits.
Google Home Mini adapts to recognize your voice and can become the centerpiece of any smart home web, controlling web-enabled lights, adjusting smart thermostats, regulating your home media center, and more.
All you have to do is plug this new unit in, sync it to your home WiFi network and you're off and running, all at an incredibly low price.
You can pick up the Google Home Mini in chalk white or charcoal grey colors now at nearly 60 percent off its retail price, down to only $19.95 while this deal lasts.
Prices are subject to change.