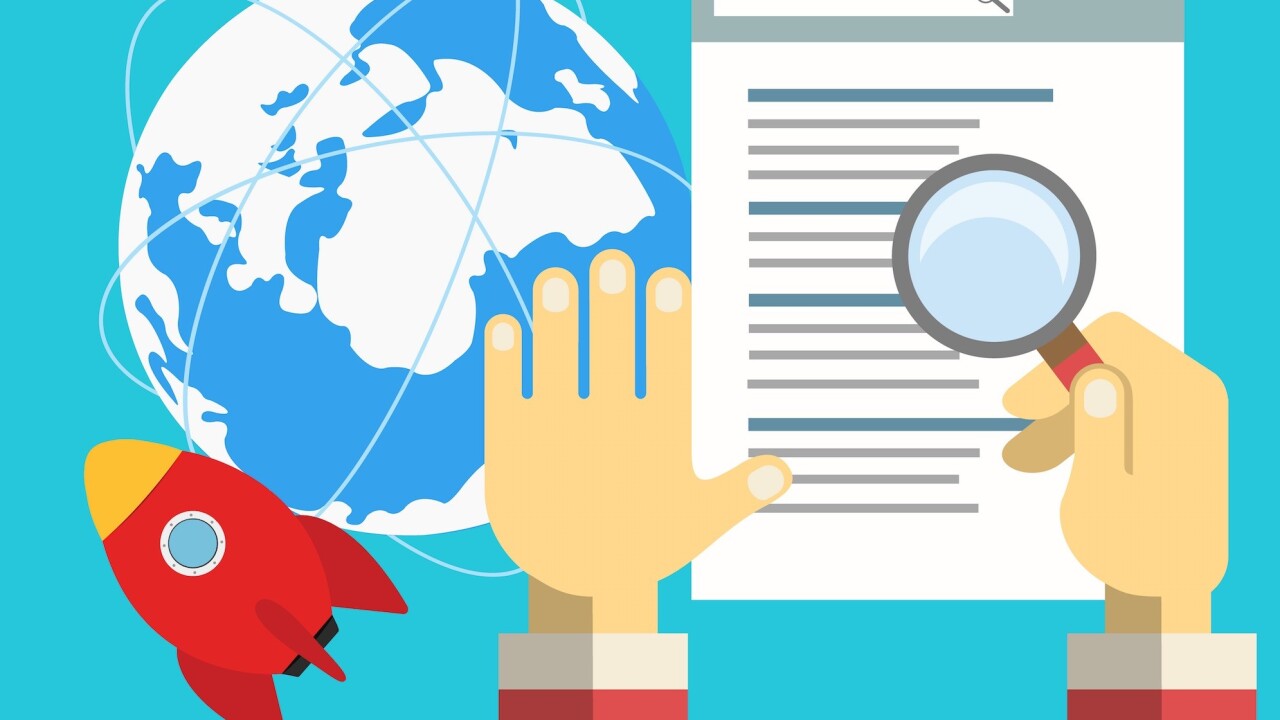 Story by
David Arnoux is Head of Growth & co-founder of Twoodo. At it's core, it's a simple hashtag language and that's the beauty of it. With it David Arnoux is Head of Growth & co-founder of Twoodo. At it's core, it's a simple hashtag language and that's the beauty of it. With it, we empower you to take control of your team's communications, personal notes and share to-dos. It's the perfect email killer.
David Arnoux is Head of Growth at Twoodo building the future of teamwork. He's also a Growth Evangelist at Growth Tribe. Follow him on Twitter or G+. This post first appeared on the Twoodo blog. 
---
If you subscribe to the notion, "build it and they will come" then you can stop reading here. If, however, you know that the deluge of apps and online start-ups means that great ideas really do get crowded out, then read on!
Your start-up needs all the help it can get. From my experience with growing Twoodo in a very competitive field I know it's worth finding out where your business can be listed or reviewed in order to maximize traffic. Nothing wrong with that at all. The challenge, though, is that I never really believed that all these listing websites could bring significant traffic.
However after a bunch of testing and digging through a lot of bad apples we were able to discover which start-up directories are legit and worth spending your time on to grab some initial traction. Our team, through trial and error and many submission forms later has come up with the best websites to spend your time on if user acquisition is important to you.
We would caution you that many are geared specifically towards SaaS/web apps. Sorry!
Also, over time some start-up directories may come and go.
1) A start-up directory list of 33 must-have start-up places where you should have a profile
THE PLACE TO BE! Only a select list of contributors can submit a company. Contact Ryan Hoover and maybe you can sweet-talk a mention out of him.
List yourself as a an alternative to your competitors. This has proved to be fruitful for us as a SaaS start-up with lots of similar-but-not-the-same competition. It's an easy way of displaying the differences to competitors and has driven traffic to our website. Long-ish filling-out process but worth it.
TNW's Index gives you the latest updates about the markets companies and cities you care about. It's a directory that allows investors, journalists and anyone else who's interested to keep track of news about startups – and it makes sense that you're there.
Not technically a directory – see next entry – TechCrunch spends a great deal of its time writing about start-ups. Try to get the attention of a journalist to get covered as the site and its journalists are wary of self-promotion. This could mean a) guest blogging for TechCrunch (if you are not already an experienced writer, it will be tough to get published) and getting noticed by another writer or b) contacting every journalist until one finds your pitch interesting. Be careful – a negative review could do a lot of damage.
TechCrunch and CrunchBase are linked, so chances are you may serendipitously get seen by a TC journalist just by keeping a fresh and updated CB profile.
Mashable, like TechCrunch, isn't an out-and-out directory, but it does invite start-ups to send in news pitches. However, you'll need a pro-writer with a good pitch, or knowing a reporter interested in covering your company. Fill a form in and hope for the best.
A must-do if you want to get noticed by angel investors. It is becoming a very popular platform, so if you are in the Alpha or private Beta stage it is especially important. Take the time to prepare a great profile and get endorsed by reputable people. Get your whole team to create quality profiles – investors take a team seriously, not just the product.
A great place to list your start-up – easy, straightforward, and guaranteed a couple of hundred sign-ups. There are very few free places on the internet to list beta companies that are still active, so take advantage while the going is good for this website.
Potential of 200 – 300 views. Fast and easy to do, so why not?
Essential platform to be around on, from the reputable YCombinator program. Submit news, links, and if you like, a link to your start-up. However getting noticed is hard, and you would do well to contribute consistently to this community.
There are a bunch of subreddits, like kickstarter, entrepreneurs, growmybusiness and so on. The Reddit community is very sensitive to self-promotion so it's wiser to stick to content and questions rather than blatant self-marketing. If the community likes you, the goodwill from them will hopefully pass along to supporting your venture.
Fast sign up process and nice exposure on the home page as this is still a pretty new network.
Gust has an impressive portfolio of investors and VCs. It is a platform to assist in managing the investor-start-up relationship. With so many high-quality endorsements you really need to craft a careful profile and keep it updated.
This website has a modest social media following, but activity is recent, and the application process is simple and fast. It may be useful publicity for some – judge for yourself in this instance.
A platform (in beta) for giving businesses advice on which cloud services to use. Limited to online start-ups/SaaS in this case. After you submit, they vet your product and produce a review over which you have no preview to (so beware, if your product is still very buggy!).
All websites listed on TopAlternatives.com are ranked by popularity using Alexa's traffic rankings. At a glance, it looks like a limited list of already-popular apps. Since Alexa is being used (and I really don't like Alexa) this makes sense. Use the contact form to discuss getting featured.
I had some trouble uploading images. With the authority of Cnet behind it, it should be good for a rankings boost.
Submit an app for review (no guarantees). Free. Perhaps you can also hustle the editors for a review but it ultimately depends on the quality of the app.
This is a beta start-up itself with the purpose of matching start-ups to larger businesses in order to solve their mutual needs. It is essentially B2B. There is a long application process asking for intimate details of your start-up, but some information can be avoided if you wish not to divulge it.
Erlibird is reputable and legit – if you have the funds for it, go for it. Invite early adopters to your private beta from $49 and "Get on our Launching Soon" list and collect signups for $19. Options are also available post-launch for those of you no longer in private beta.
Similar to Betali.st mentioned above!
"Has a lot of big names like Salesforce behind it. Premium vendors are asked to start their campaign with a minimum amount of PPC credit, which is used to send traffic to their website. Additionally, vendors can be listed on GetApp for free, if they do not wish to run a campaign. If you're then sold on the service there are more costly options that give you much more exposure."
If your Alexa rank is over 500,000 (i.e. almost all new start-ups) they do not include you (unless you pay). You can also expect to wait 2 months, unless you pay a fee of $95 to be reviewed within 2 weeks. No guarantee of a positive review.
A B2B arrangement, whereby Capterra matches the best software solution with large companies (very useful for SaaS start-ups). It is free until they set up a deal with a buyer. To be considered, fill in a short form and await approval before completing a more extensive profile.
This service is affiliated with the YEC which has an influential network. 5 percent of submissions get accepted, and it takes 3 – 6 months to be featured. $167 will get you reviewed in 48 hours.
Specific to Indian start-ups. Check it out if that's a market you intend to pursue.
Submit a "tip" by email (just the once, they emphasize). This community might be constrained to the Middle East/North Africa, if that is a market that interests you.
In French.
Pay $120 for an interview that goes live within 24 hours, and $60 for an article on their website to go live within 24 hours. They have an active social media presence with a modest Twitter following. Judge for yourself if the cash is worth spending but it may be overpriced.
With an endorsement from Eric Ries it's hard to say no to this. It is, however, for apps that have not been built yet. I'm sure you could try to get the idea of your app validated (so long as you don't give away the name) – though this is not the purpose of the service. There is a poor Twitter following, but it claims to rely on "experts" to review your idea, not the crowd.
The last few projects have been for advertising for Kickstarter projects. It does not seem to be very valuable for a general start-up submission. Also, one of the questions asks "how many hours per month can you spare to work with them" which may not suit people who just want to drop a link and go. Research some more before you commit.
People love lists, for sure. This may or may not be a cool way of driving traffic to your start-up – you will need to be enthusiastic about sharing on social media to make it work. It's handy to have everything organized into lists nonetheless. Some lists get 5,000 views but I don't know how much will convert to traffic. It's not a difficult thing to set up, so go for it.
Similar to startupli.st mentioned above!
2) Dying and 3) Dead
41 further websites were reviewed and assessed to be of little use to start-ups. This was due to a number of key factors:
· Little/no social media presence (focus on Twitter and/or Facebook) in the past few months
· Poor/no engagement on the website in the past few months
· Disallowing comments
If you are interested to know what they are, please follow this link to a Google Doc which lists each one.
Have you got some more suggestions of places to submit web apps and mobile apps for high publicity?
Read Next: How to avoid losing users after their first visit