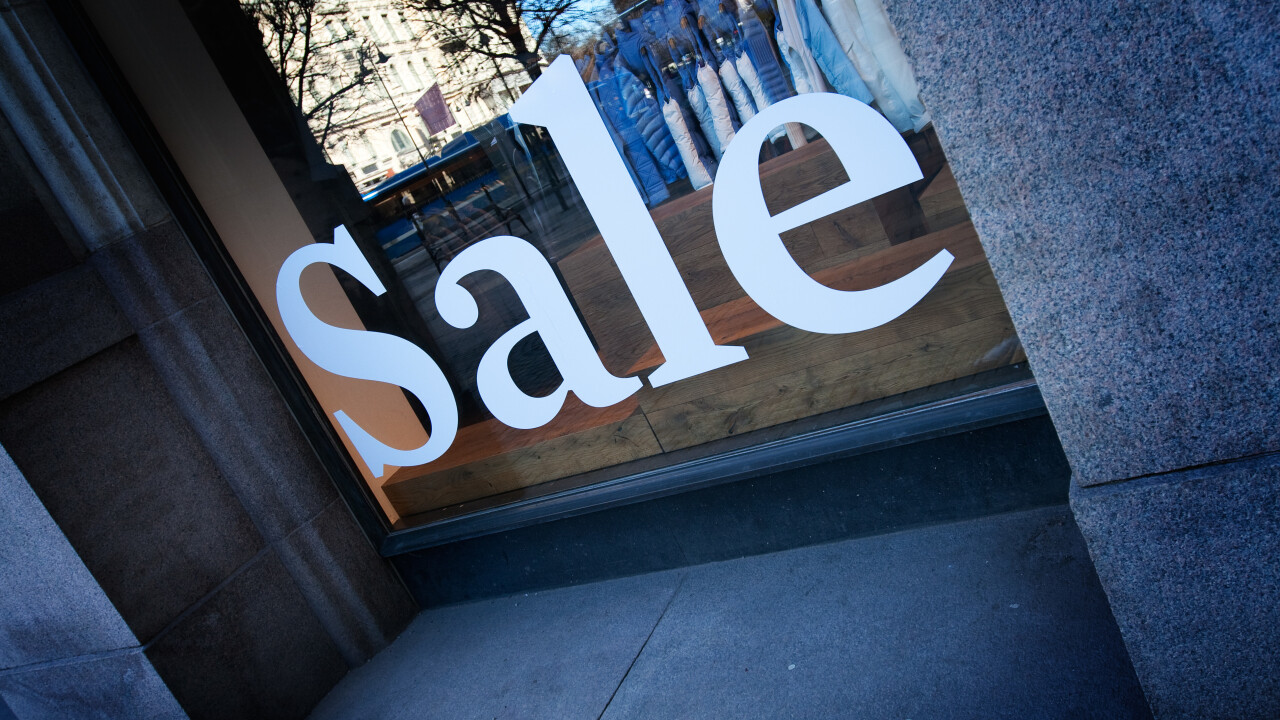 Story by
Emil was a reporter for The Next Web between 2012 and 2014. Over the years, he has covered the tech industry for multiple publications, incl Emil was a reporter for The Next Web between 2012 and 2014. Over the years, he has covered the tech industry for multiple publications, including Ars Technica, Neowin, TechSpot, ZDNet, and CNET. Stay in touch via Facebook, Twitter, and Google+.
Thanksgiving Day and Black Friday saw record online sales with $1.06 billion and $1.93 billion, up 18 percent year-over-year and over 30 percent year-over-year, respectively. 24.2 percent of online sales occurred on tablets (15.6 percent) and smartphones (8.6 percent), a record overall increase of 118 percent year-over-year.
The new data comes from Adobe Digital Index 2013 online shopping data, which further broke down the figures to say that iOS-based devices drove more than $543 million dollars in online sales for the two days while Android-based devices were responsible for only $148 million.
Those figures can be broken down further. The iPad was by far the most popular mobile device used on on Thanksgiving and Black Friday, driving $417 million in online sales, while the iPhone was responsible for $126 million. Android-based tablets only generated $42 million in online sales on November 28 and November 29, while Android-based phones generated $106 million.
Across social media sites, Amazon was the most referenced retailer with close to 450,000 posts, while Walmart was a close second. Interestingly, Sony's PlayStation 4 saw more than 300,000 mentions , driving close to three times more social media traffic on Facebook, Twitter, Tumblr, blogs (including WordPress and Blogger), YouTube, and Reddit than Microsoft's Xbox One.
Online shopping peaked between 11:00 AM and 12:00 PM EST on Black Friday, helping retailers generate more than $150 million in one hour:
"Online shopping data shows that consumers took full advantage of their mobile devices to shop on Thanksgiving Day and 'omnishop' while in stores on Black Friday," Adobe Digital Index's principal analyst Tamara Gaffney said in a statement. "In an attempt to play every angle possible, retailers poured money into new mobile capabilities by adding Wi-Fi to key stores, expanding mobile app offerings, and optimizing websites for easier transactions from small screens. The results were record online sales driven by tablets and smartphones this year."
Despite all this, traditional "brick-and-click" retailers outsold their "online-only" competitors at nearly a three-to-one ratio. Adobe's data for Thanksgiving Day and Black Friday is based on the analysis of nearly 400 million visits to more than 2000 US retailers' websites, with the company estimating more than 70 percent of online sales with the top 500 retailers in the US are generated by companies using Adobe Analytics.
Adobe is projecting that this year's Cyber Monday will be the largest single online shopping day ever.
Top Image Credit: Hans Thoursie
Get the TNW newsletter
Get the most important tech news in your inbox each week.