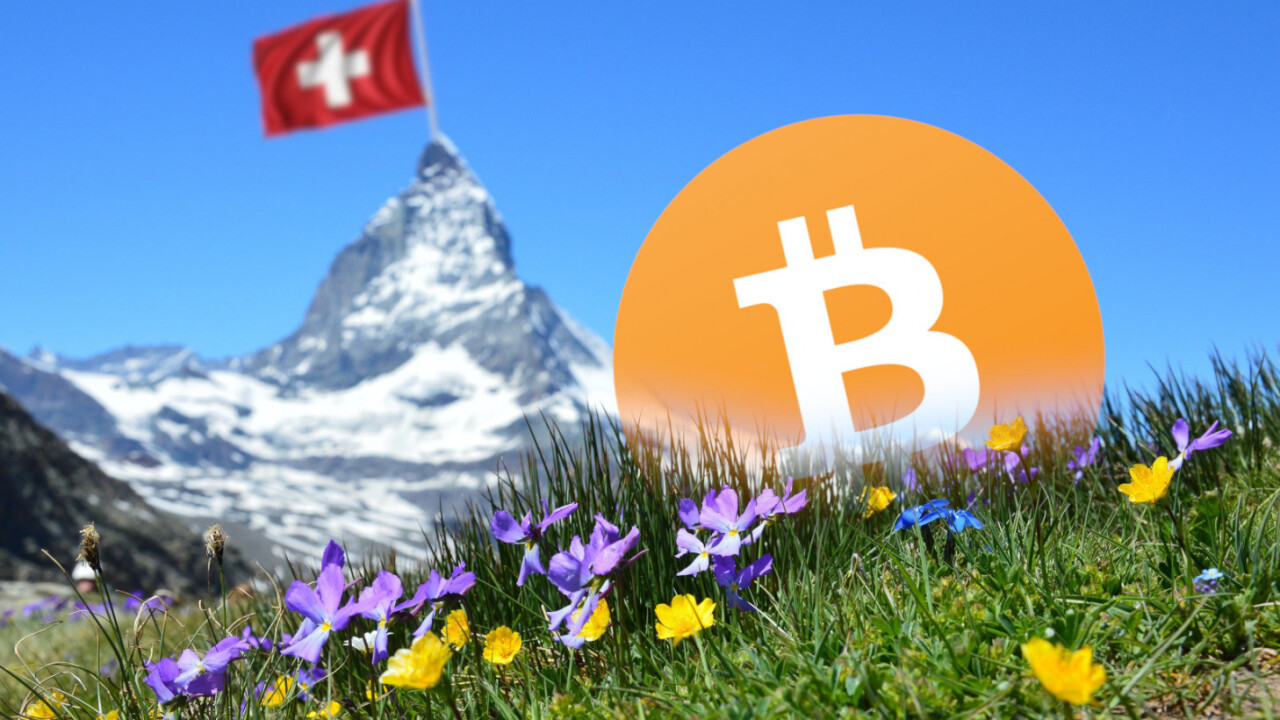 Story by
Editor, SHIFT by TNW
Matthew is the editor of SHIFT. He likes electric cars, and other things with wheels, wings, or hulls. Matthew is the editor of SHIFT. He likes electric cars, and other things with wheels, wings, or hulls.
Switzerland is offering a leg up to fledgling blockchain businesses in an attempt to affirm itself as a global cryptocurrency hub.
The European banking haven is facing an exodus of blockchain startups due to uncharacteristically tough banking conditions, Reuters reports.
Today, the Swiss Bankers Association (SBA) issued guidelines for the nation's 250-plus banks to follow when doing business with cryptocurrency or blockchain-based startups.
The guidelines outline a list of checks banks should carry out when opening accounts for blockchain businesses, whether or not they are participating in an ICO.
"We believe that with these guidelines, we'll be able to establish a basis for discussion between banks and innovative startups, making the dialogue simpler and facilitating the opening of accounts," SBA strategic adviser Adrian Schatzmann said at a news conference.
According to the guidelines, banks should implement adequate know your customer (KYC) and anti-money laundering (AML) measures, before opening accounts for blockchain businesses.
Swiss banks have been apprehensive of doing business with companies funded through ICOs, as many of them do not undertake appropriate AML checks. If the ICO falls foul of AML laws, so can its associated bank.
Despite having the power to raise substantial amounts of money through ICOs, the blockchain businesses – ironically – still need access to traditional banking systems. It seems this will long be the case until bills, salaries, and expenses can be paid for in cryptocurrency (this will probably come with its own problems).
Indeed, it's not just banks being targeted to keep Switzerland up there as a cryptocurrency haven. Recently, calls were made for the country's cryptocurrency associate to hire more female leaders.
Who would have thought that blockchain would end up relying on banks?
If you're interested in everything blockchain, chances are you'll love Hard Fork Decentralized. Our blockchain and cryptocurrency event is coming up soon – join us to hear from experts about the industry's future. Check it out!
Get the TNW newsletter
Get the most important tech news in your inbox each week.
Follow @thenextweb