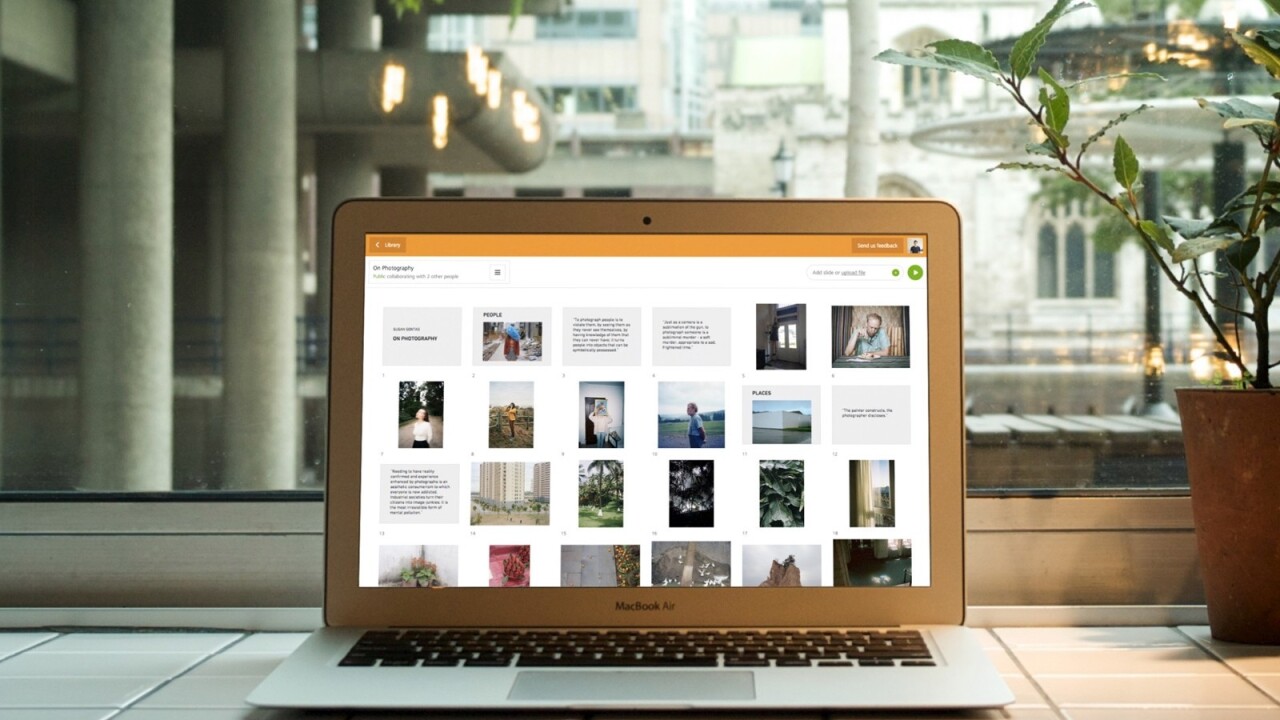 Story by
Reporter
Amanda Connolly is a reporter for The Next Web, currently based in London. Originally from Ireland, Amanda previously worked in press and ed Amanda Connolly is a reporter for The Next Web, currently based in London. Originally from Ireland, Amanda previously worked in press and editorial at the Web Summit. She's interested in all things tech, with a particular fondness for lifestyle and creative tech and the spaces where these intersect. Twitter
Web-based presentation company Swipe has relaunched its newly redesigned platform with the hope that it will stand up against the likes of Microsoft's Sway and LinkedIn's Slideshare.
Swipe allows users to turn images or videos into slides as part of their presentations, which can be accessed to be presented or viewed through any device with an internet connection.
The company says it has built the redesigned platform from the ground up, adding in features like drag-and-drop for creating presentations and streamlining the overall creation process. Users can import PDFs, photos, YouTube or Vimeo clips and polls with the new editing tools.
You can now grant access to people to edit or collaborate on presentations in real-time, but this feature can also be adjusted so that the edits can only be made within a specific timeframe or only to specific parts of the presentation.
There's also a new Pro plan aimed at business users that includes the ability to incorporate analytic tools like Google Analytics to projects, which lets users see how their projects have performed. A pro plan will set you back $15 per month.
On the security side of things, the company has also added password protection so that confidential content has an extra layer of safety. This feature is available on Swipe's free plan as well, so it's not only aimed at businesses.
The company says it has over 300,000 users and its presentations have been viewed over 3.5 million times.
➤ Swipe
Read next: Swoosh for Android turns your hand into a remote control for presentations
Get the TNW newsletter
Get the most important tech news in your inbox each week.
Also tagged with