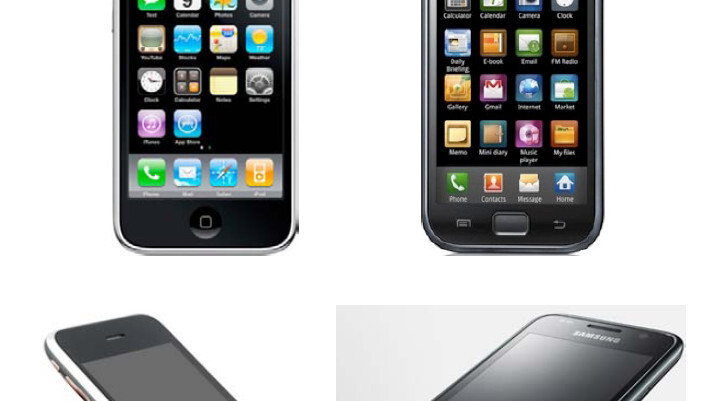 Story by
Mike Carlucci is a law student and tech/social media geek in Boston. You can follow him on Twitter @mikecarlucci. Mike Carlucci is a law student and tech/social media geek in Boston. You can follow him on Twitter @mikecarlucci.
The human race has a long-standing fascination with artificial intelligence and the idea that machines could help us with problem solving as an equal rather than a tool.  Whether it is the Mechanical Turk beating humans in chess or the amazing computer on Star Trek answering Captain Kirk's most complicated questions, we want to believe that the thinking behind these machines isn't a hoax or a special effect.
This vision has lured many developers to the concept of a natural language search engine where a question goes in and an answer comes out.
One of the most popular was Ask Jeeves, a search engine that was branded as an all-knowing personal assistant come to life, tapping into the limitless data on the Internet to provide answers to any question asked of it.  But this was more of a gimmick than anything else; Ask Jeeves displayed a traditional list of search results.  This isn't to say they were bad, but they didn't necessarily provide an answer that corresponded to a question.
Swingly (head over to beta.swingly.com to get on the invite list)  is trying to bring a good name back to the field of semantic search and it looks like they are getting it right.  Like its predecessors, Swingly presents users with a search box and example questions such as "Who was the first manager of the Texas Rangers?"  On the results page you are greeted with your question and a list of related results, starting with your answer.  In this case, Mickey Vernon.  The result is from Vernon's Wikipedia page and Swingly extracts his name from the sentence "Mickey Vernon became the first manager of the Texas Rangers in 1961."  Included among the related results are a number of similar questions: Who is the current manager of the Texas Rangers?  Who was hired as manager of the Texas Rangers on 2002? and Who is the general manager of the Texas Rangers?
In each case the name of the person in question was search out and placed right underneath the question, with a short snippet of the website containing the page underneath.  Additionally, on the right hand side of the search results Swingly creates a short biography or definition of the answer or topic relating to the answer.
Given that this was a question recommended by the search engine, I was impressed but not completely convinced so I asked a few questions of my own: Who was the 25th President of the United States?, Where is David Ortiz's wife from?, and What is Mario's last name?  Swingly handled all three without difficulty (William McKinley; Kaukauna, Wisconsin; and Mario) including deciphering the last name of the famous video game plumber.  Each question presented the search engine with a different need and level of vagueness, such as the heroic plumber being named Mario Mario and Swingly proved up to the challenge.
Swingly isn't a question-and-answer site to get human-powered results from your social circle.  It also isn't a search engine in the Google mold.  It's the fulfillment of a small part of humanity's quest for a machine that can talk to use like we talk to each other.  And it does a pretty good job learning our vernacular.