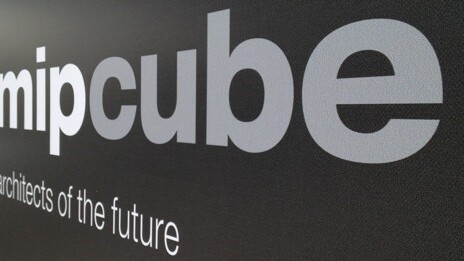 Story by
Founder
Martin Bryant is founder of Big Revolution, where he helps tech companies refine their proposition and positioning, and develops high-qualit Martin Bryant is founder of Big Revolution, where he helps tech companies refine their proposition and positioning, and develops high-quality, compelling content for them. He previously served in several roles at TNW, including Editor-in-Chief. He left the company in April 2016 for pastures new.
The last two days have brought together people at the cutting edge of TV innovation, battling it out in three competitions at MIPCube in Cannes, France. The winners have been chosen, so here's who the judging teams at MIPCube think you should be keeping your eyes out for.
MIPCube Lab: The startup competition
As TV evolves into far more of an online medium, startups with fresh perspectives and ideas are going to be in high demand. MIPCube Lab showcased 10 shortlisted contenders, who pitched to a panel of experts over two days.
The winner? SublimeVideo, from Swiss startup Jilion. This HTML5 video player can be inserted into any website with a line of code and offers an integrated lightbox, playlist support, HD switching, embedding and all the other features you'd expect from any online video player. The player works on any device and any website, something that can't be taken for granted, as HTML5 is implemented differently on different platform. In addition to winning the main prize, SublimeVideo also won the award supplied by sponsor Vivendi.
While it was perhaps more of a 'functional' service than some of the more social, consumer-focused apps in the running, Dr Raplh Eric Kunz of Catagonia Capital described it today as a "plumbing play" that resolves the problem of fragmentation as a result of the shift to HTML5. Sandrine Dufour, CFO of Vivendi said that it was chosen this over its rivals because it addressed a real need in the TV industry, in an innovative way.
TV Hack Day
Hacking together TV apps over two days on a yacht moored next to the MIPCube venue, the ten participants demoed their creations yesterday (more on those later today here on The Next Web).
Echoing one of the sentiments in our 10 tech commandments for the TV industry yesterday, the winning creation offered a new way to interact with TV. Following the mantra that "Sometimes the best UI is no UI," it certainly captured attendees' imaginations.
Using Kinect to recognise your movements, Grab Magic! by Aral Balkan allows you to 'grab' screenshots from a TV with hand and place them onto an iPhone screen.
Content 360
The Content 360 competition saw digital creatives pitch new ideas relating to cross-media content and next-generation audience engagement via TV, Internet, social media and mobile applications, personalization, viral content, social games and other digital applications.
The winner in the Viral Video category was Crash Test Dummies, a format developed by The Connected TV Set. It's an "adrenaline-packed online series that explores the science behind some of the world's greatest death-defying stunts," designed to be consumed in three-minute chunks.
The Connected TV Set's Development Producer, Tom Jenkins explained today that it fused the science behind stunts with comedy and entertainment. Geoff Sutton, General Manager of MSN International Media Group said that the two companies will work together to commercialize the project.
In the Transmedia category, Anarchy, a project by TelFrance Série, took the prize. This interactive project explored the idea of a France that had suffered an economic collapse. How would you live on €5 per day? Online, the audience will influence the plot of a broadcast TV drama series. Fabienne Fourquet, Director of Digital Content at Canal+, said Anarchy was chosen as it was innovative, compelling and engaging.
Follow all of our MIPCube coverage via our dedicated channel.
Get the TNW newsletter
Get the most important tech news in your inbox each week.