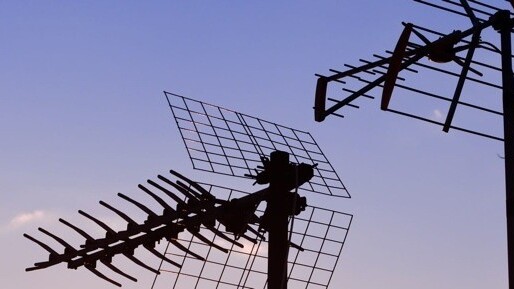 Story by
Founder
Martin Bryant is founder of Big Revolution, where he helps tech companies refine their proposition and positioning, and develops high-qualit Martin Bryant is founder of Big Revolution, where he helps tech companies refine their proposition and positioning, and develops high-quality, compelling content for them. He previously served in several roles at TNW, including Editor-in-Chief. He left the company in April 2016 for pastures new.
TV is rapidly hurtling towards a social, interactive, online future, and the MIPCube event in Cannes, France will explore the very latest innovations in the field on 30-31 March.
You can read more about the event here, but an important part of MIPCube is that it offers a platform for real innovation, via its MIPcube Lab and Content 360 competitions. The Next Web will be in attendance to report on the winners. Here are the finalists of both competitions.
MIPCube Lab
Competing to be named as the 'disruptive TV startup of the year' are the following contenders:
– Andrus Raudsalu, Pult / TakeOverApp – bringing cloud services to your TV screen
– Gilles Domartini, Cleeng – content monetization (our previous coverage here)
– Mehdi Jacques Aminian, SublimeVideo by Jilion – HTML5 video player
– Marcel Duee, Tweek – social TV discovery (our previous coverage here)
– Borys Musielak, Filmaster – a new video discovery interface for TV (our previous coverage of its movie service here)
– Guillaume Rivals, Viewrz – allows viewers to share clips from online videos.
– Trevor Doerksen, Stay Tuned / Mobovivo – cloud-based video distribution
– Randall Stevens & Chris Winfield, Punndit – billed as "The future of video engagement"
– Hendrik Dacquin, Small Town Heroes – developer of 'second screen' apps
– Rodolphe Darves-Bornoz & Quentin Charriaut, Sportdub – social tools for TV sports
Content 360
Content 360 will see digital creatives pitch new ideas relating to cross-media content and next-generation audience engagement via TV, Internet, social media and mobile applications, personalisation, viral content, social games and other digital applications.
Here are the projects that made it through to the final:
Content 360: Viral Video, with MSN
– Tom Jenkins, The Connected Set
– Yves St Gelais, Kiwi Animation
– Ohad Ouziel, Ohad Ouziel
Content 360: New Transmedia concepts
– Christopher Sandberg, The company P: "Treasures"
– Jake Hobbs, Wonky Films: "iLand"
– Marcello Flores Rioja, Masato Content: "Unicorns vs Zombies"
– Andrew Pawlby, Jamie Harper & Eleonore Lamothe, The London Quest Company: "A Tale of two Johns"
– Benjamin Faivre, Telfrance: "France Anarchy"
We're looking forward to hearing more about each of these projects and bringing our favorites to you in more detail. The TV Hack Day is going to be great fun too.
You can still sign up to attend MIPCube, which takes place on 30-31 March. 2012. You can get 35% off MIPCube registration (both full and startup rates) with the code THENEXTWEB here: http://bit.ly/registerformipcube.
Get the TNW newsletter
Get the most important tech news in your inbox each week.