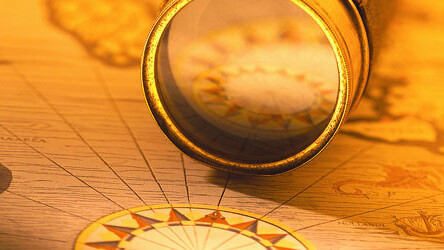 Story by
Sherilynn "Cheri" Macale is based in San Francisco, CA. You'll probably find her tucked away in her apartment blogging, playing video games, Sherilynn "Cheri" Macale is based in San Francisco, CA. You'll probably find her tucked away in her apartment blogging, playing video games, or immersing herself in geek culture. You can follow her on Twitter, Facebook, Google+
As of today, popular traffic driver StumbleUpon is rolling out a new beta feature it is appropriately calling the "Explore Box". The Explore Box builds on StumbleUpon's ability to find the subjects you are most interested in by allowing you to manually explore the topic you are searching for.
How does it work? Simply type in an interest you would like to investigate into the Explore Box (keywords like "technology" or "social media", for example), and from that point on, every click of the "Stumble" button will only bring up sites related to that theme or recommended by other Stumblers.
"Now, users who want to explore community-endorsed content and information about a specific interest (such as "grilling" or "Lady Gaga"), can do so simply by typing it in the Explore Box."

Mike Mayzel, Director of Communications at StumbleUpon
Jumping from over 500 topics to what is now hundreds of thousands of explorable interests, StumbleUpon hopes to help its consumers discover the best of the web. Who knew the Internet could get more interesting? There goes what was left of my already painfully non-existent social life.
Curious to take the new Explore Box beta for a test run? Check it out here: http://www.stumbleupon.com/explore, and if you're not too busy getting lost on the Internet, be sure to return and leave us some feedback. As for me, I'll be exploring "LOLCAT". I also don't expect to be resurfacing anytime soon.