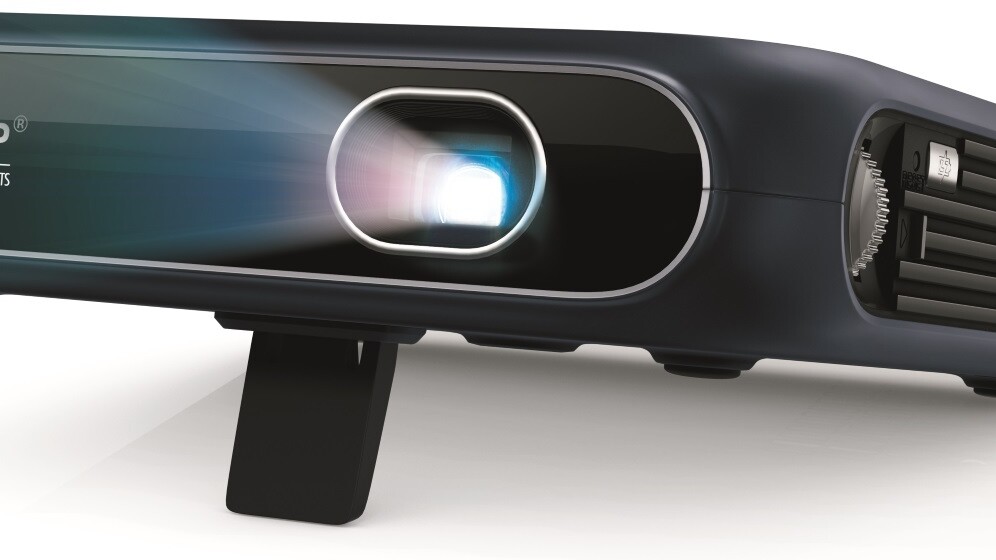 Something we don't see too often is a projector that doubles up as a mobile hotspot, but that's the unlikely pairing the Sprint LivePro is promising to deliver.
The device is capable of projecting content from 10-inches to 10-feet and offers up 3G/4G mobile connectivity that can handle up to eight WiFi devices at the same time.
As well as this, it sports a 4-inch display and is powered by Android 4.2 Jelly Bean, allowing you to use it to browse the internet in style and access the content you may want to project.
It's also worth mentioning that the LivePro is only 1.1- inches thick and comes with a pumped-up 5,000mAh battery. Clearly, it's been built for the road.
The LivePro can be picked up in the US for $449, with separate data plans starting at $34.99 a month.
Get the TNW newsletter
Get the most important tech news in your inbox each week.
Follow @thenextweb