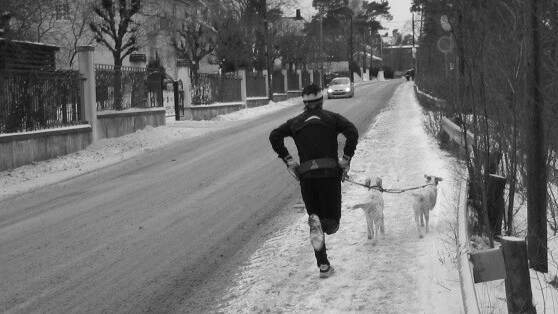 Story by
Paul Sawers was a reporter with The Next Web in various roles from May 2011 to November 2014. Follow Paul on Twitter: @psawers or check h Paul Sawers was a reporter with The Next Web in various roles from May 2011 to November 2014. Follow Paul on Twitter: @psawers or check him out on Google+.
There are no shortage of apps to help you get fit and healthy. And one such Web app is Tribesports, which we covered when it launched last summer.
Since then the company has notched up an impressive $2.8m in series A funding to help drive international growth, with the London-based startup doing just that recently by launching in Singapore. And the company has just rolled out its first mobile app for iOS as it seeks to target those on the move.
Just to recap, this is how we described Tribesports when it launched:
"If you've ever trained for a marathon, or otherwise engaged in any kind of on-going physical activity, at some point you've probably 'Googled' for advice on anything from treating a niggling injury, to how you can improve your performance. And you most probably found the information you were looking for.

There are many dedicated apps and websites out there that help support an active and healthy lifestyle, but Tribesports attempts to bring everything together under one virtual roof. And it's social too."
Indeed, Tribesports uses an intelligent recommendation engine based on user interactions to surface relevant content that will motivate and inspire users to push themselves in their chosen sports. Leaderboards, online kudos and other social gaming mechanics play a key part here, taking the competitive edge of the sportsperson offline and applying it to their social interactions online.
Since launch, over 80,000 challenges have been taken on the site, with nearly 50,000 achievements and one million 'encouragements' recorded by users. Over the last three months alone, Tribesports has seen a 450% increase in user growth, though the company is non-specific about the actual numbers.
However, its latest round of funding and its growth is the main driver behind the release of its first mobile app.
The app plays on the competitive nature of sports people – everything users do is rewarded with points, and you can rise through the levels and work you way up the leaderboard.
The app pretty much translates the core features of the Web app into your pocket, and lets you take challenges such as 'cycle 5 different routes to work', and share training advice.
"As a keen sportsman myself, I believe that getting encouragement and advice from
sports people like you is reassuring, its helpful, and it gives you that boost to go the extra mile and to get out there and try new things," says Tribesports CEO, Steve Reid.
When you first download the app you'll need to register for an account if you don't have one already, but it is quick and painless. You can then create your sports profile, including a brief bio, a list of sports you play, the equipment you have and your sporting achievements.
You can also choose to follow active users who share your sporting interests, and you can create or join a Tribe. Tribes are based on the things you love in sport. It could be centered on a specific discipline, location, position, ability level or attitude.
There is plenty of activity (pardon the pun) going on in the sports-tech startup space at the moment, and Tribesports is doing a stellar job of ensuring it is at the heart of it. The launch of its first mobile app will go a long way towards ensuring it can build on its growth so far, though my only question would be why it has taken so long to launch a mobile app.
"Sports people aren't known for their love of sitting behind a desk," continues Reid. "The release of this first app now allows our users to interact with the site in real time, as they go about their sports and active, outdoor pursuits."
As for roll-outs on other platforms, we're told that the android app is already being worked on and that should be ready for launch in the near future. An HTML 5 version covering all platforms will likely follow suit too.
Get the TNW newsletter
Get the most important tech news in your inbox each week.
Also tagged with