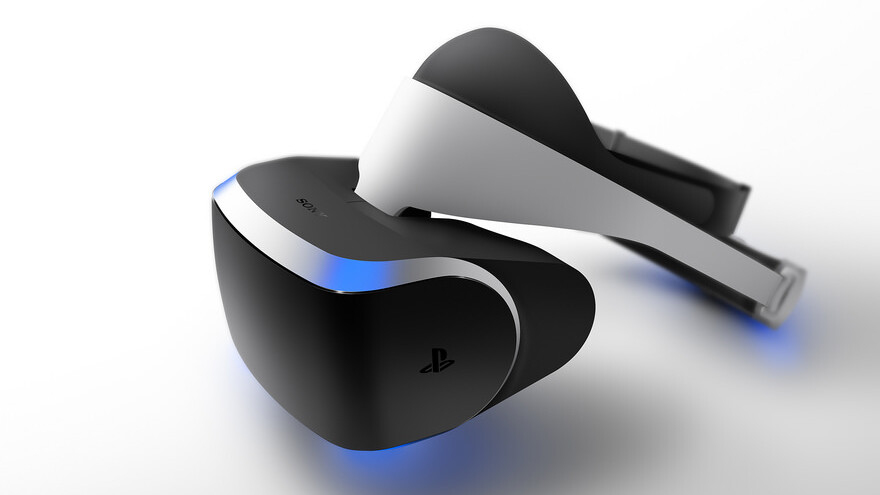 Story by
Reporter
Amanda Connolly is a reporter for The Next Web, currently based in London. Originally from Ireland, Amanda previously worked in press and ed Amanda Connolly is a reporter for The Next Web, currently based in London. Originally from Ireland, Amanda previously worked in press and editorial at the Web Summit. She's interested in all things tech, with a particular fondness for lifestyle and creative tech and the spaces where these intersect. Twitter
Sony announced last night that its much anticipated PlayStation VR headset will be available in stores from October and will cost $399 (£350).
What Sony failed to really highlight was the fact that the headset needs a camera to work, which isn't going to come in the box and neither are the controllers.
The camera will set you back $60 and you'll need to pay $50 for a controller, which brings the total cost to $509. That's before you buy any games and assuming you already have a PlayStation 4. Sony has confirmed there will be a bundle deal but it hasn't said how much this is going to cost.
One of the main things people immediately picked up on after the announcement was how much lower $399 sounds in comparison to $599.99 for the Oculus Rift or $799 for HTC's Vive.
However, when you tally up the additional items needed to enjoy PlayStation VR, the $500+ price tag isn't that much better. For $599 with the Oculus Rift, you get an arguably superior headset, a desktop sensor, remote control and Xbox One controller. You also get two free games if you preorder it.
Of course, you also need a PC with specific specs for the Rift, which could set you back $1,000 or more and the HTC Vive is in a similar position.
HTC's $799 price point might sound the worst but you actually get much more for your money – headset, full-room sensors, two wireless Vive controllers and two games if you preorder.
Sony's offerings might indicate that there really is no affordable way to enjoy VR with your console just yet but it hasn't stopped people from throwing their money at it anyway; Amazon preorders sold out in within minutes in the UK.
Get the TNW newsletter
Get the most important tech news in your inbox each week.
Also tagged with