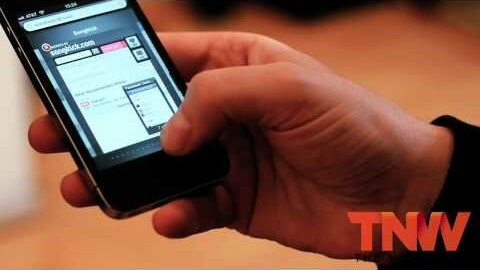 Story by
Tomer is a young and highly motivated entrepreneur. The co-founder of Yotpo- Social Reviews platform for e-commerce websites.Tomer is an Int Tomer is a young and highly motivated entrepreneur. The co-founder of Yotpo- Social Reviews platform for e-commerce websites.Tomer is an Internet junkie, a dog person and a computer geek. Follow @Yotpo
We're quite a few months along, so how are things going with Yotpo?
Development is going ok and we are starting to establish our community. Finally, I have the time to sit down and strategically map out all those great sales ideas we pitched during the seed presentation. But since our presentation, we have learned a lot and adjusted & tweaked our plans accordingly. With plans that are changing rapidly, it is very important to analyze & rethink the ways of our execution strategy. We need to know what we need to accomplish in the next 3-4 months.
When mapping out our strategy I focus on two major factors:
1. 
CAC or Customer Acquisition Cost: how much will gaining a customer cost. (For you Lean entrepreneurs take into consideration our evaluation of the Lifetime Value of a customer is premature).
2. Availability: how fast can we contact the relevant position in company and how fast he/she can make the purchase decision.
I need to find a strategy that lowers the CAC & increases availability.
Everybody agrees that the "promised land" is when users enter your site, download your product and pay you through the web system. The big question we are facing now is how to get there? Meanwhile we need to think on some alternative ways to generate revenue.
Excuse the analogy but like Moses, I need to bring people to the promised land. This is easy to understand, but getting there is much harder to figure out.
In the meantime, I needed to find alternative ways to generate revenue.With that in mind, here are some potential opportunities and short analysis (after an intense research) on every idea. Keep in mind, our main audience is divided into two: E-commerce and mobile startups:
Conventions
There are couples of US and European conventions surrounding the e-commerce world, including IRCE, Shop.org and Expo. I contacted a rep from each one of the conventions to get some information about the event itself. Based on the information gathered from conference representatives, here is what I found
Pros:
Huge exposure: The conferences provide a fantastic opportunity to meet large amounts of potential customers, present our product and generate leads. In addition, the higher level executives within leads are considerably more accessible. This should allow us to meet the companies we want AND have a one-on-one with the people inside the company that hold the purchasing power. This accessibility is a huge determining factor for us!
Forced deadlines. No matter what, you will have to be ready on time. The convention starts with or without you.
Cons:
Money, Money and again Money. I never realized how expensive conventions are! In total (considering flight, hotel, and convention costs )it would cost us around $20K-40K but that also depends on the the size and spot you want at the convention. As I wrote in a previous post the Yotpo team is a huge believer in open source and free tools. Paying several thousands dollars just for a small booth doesn't sit too well.
We intend to sell our product for e-commerce at $200-250 a month with the first two months for free. Assuming an average customer will pay for 2 yrs – 24 months – 2 months = 20*200$ per month = $4000. So, in order for a convention to be worthy for us we need to generate 50 customers from it. Based on the assumption 1/ 10 of leads convert, we would need to come away with 500 leads. That is a lot of leads!
I'm not sure if we will attend a convention this year or not but for some reason it seems too ordinary and not creative enough for us, we are a more disruptive – or that is what I want to think.
Business Collaboration
When I consult business geniuses, they always suggest collaboration as their favored method. I have to admit that there is something really interesting with smart collaboration.
The principal of business collaboration would partner us with a company that has an already-established customer base. That company would then use our technology.
For Yotpo, I think we could potentially collaborate with e-commerce platforms who are always looking for new technology to improve their platform. Lucky for us, most of the major providers have a built in partner program. Some of the programs are more convenient than others but all of them are based on the same principal.
Another collaboration we are considering is partnering with m-commerce applications. These m-commerce applications could use Yotpo to enhance their customer experience & revolutionize the way their users consume reviews.
Pros:
A collaboration exposes gives you access to an established customer database. The business opportunity also gives us the strength of say:" Yotpo is a partner of…"
Collaborating with an m-commerce company or e-commerce platform isn't a large drain on funds. The expense is minimal in terms of money (One engineer flight to integrate the system, then a couple of flights to close the deal).
Cons:
Business collaborations take time, a lot of time. First you need to be introduced with a relevant position inside the company, then you need to convince the businessman (who gets probably 10 similar calls) that your system will make their customer's life better. Based on the estimates of experienced founders, this takes around 2-4 meeting and dozens of phone calls.
When you're finished convincing the big man inside the company, the hardest part is still to come. Now you have to figure out how to integrate yout product inside their system. For e-commerce platforms with plugins it's a bit easier but still a lot of work and time.
I have spoken with a couple of entrepreneurs who were disappointed from the revenue that they generated from business collaboration. So before going through the entire process, take time to consider how much the e-commerce platform will help you? Will they be a part of the sales cycle? Is it in their best interest to help you?
Sales team/VP/Outsource:
A lot of startups, founders and investors believe in bringing on a VP of sales very soon. Looking at the other side of the story, many founders and investors bring a VP of sales when they have established their target market and have gone through a first round of sales on their own.
The VP of sales is the first of your company to deal only with sales. He/she needs to be the first suit in the office.
Pros:
Bringing a professional sales person always makes you and your investors a bit more relaxed. He/she should bring selling experience to the table and ideally already has an established network of potential customers.
Cons:
The costs of a good VP Sales are extremely high. In order to bring an experienced salesperson with an established, relevant network, you need to invest a lot of time and effort and money.
New isn't always better, sometimes bringing big names to a small company can change its DNA and increase the burn rate with no reason. Most of the VP sales do their best work when taking a good, small and proven business model then scaling its sales and revenue. If we haven't done an in-dpeth check of our business model maybe paying someone to sell it is not a good idea.
In general I believe that bringing a salesperson is extremely important but only when you have a clear image on what you are going to sell and at what  price. Then leave the rest up to the person that you've hired.
Blogging/Inbound Marketing
I know, I wrote too much about blogging at Yotpo, sorry about that. But if you want conversions, you must have traffic – it's a simple logic.
Pros:
Zero cost in terms of money.
Most customers today want to purchase from a company that is source of knowledge in its field. Blogging is one of the best ways going to establish yourself as an industry leader.
Community establishment.
Cons:
It is hard to produce valuable content, really hard! It takes time and it is very frustrating process. The more experienced entrepreneurs tell me that eventually I will see the return on my invested time. Yotpo hasn't reached that point yet exactly, but we invest a lot of time in providing valuable content to mobile startup and e-commerce companies. We are getting some really nice traction but will that lead to conversions, to sales? Time will tell.
To conclude these are the main methods we are exploring and by no means the only way of doing things. As we progress, we will begin to better understand what works best for us & our methods may change. If you have any suggestions I would love to hear them…