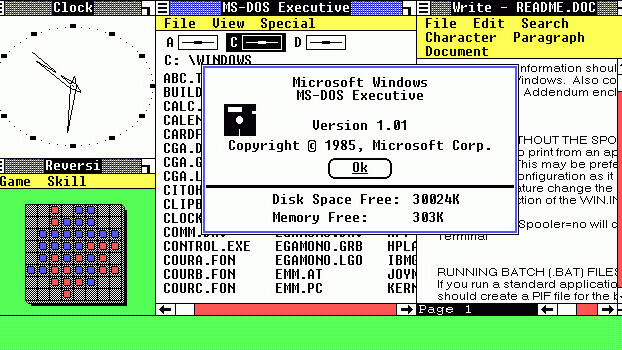 Story by
Mike Brevoort is a software developer living in Denver, Colorado. Follow him on Twitter. Mike Brevoort is a software developer living in Denver, Colorado. Follow him on Twitter.
I recently spoke with Tim Young, CEO of Socialcast. Tim is always a pleasure to talk to; each time we speak he recommends a new book to read! A fervent reader, he plowed through 146 books last year.
We started off our call, on the eve of the iPad launch, with a jovial discussion of our take on the new device and the impact it will have. He mentioned that Socialcast has an iPad application in the works with a "completely new interface" with greater information density and interactivity. He also threw down a challenge to his staff over Easter weekend (via Socialcast of course) to create a working prototype of an idea he had overnight, incenting them with free iPads!
Socialcast, headquartered in San Francisco, is focused on building real-time enterprise collaboration solutions and is actively working with large enterprises with more than 10,000 employees to help solve collaboration challenges around data. Several weeks ago they successfully raised $8 Million in series B funding round from Menlo Ventures and True Ventures.
Six months ago, when I surveyed enterprise microblogging options, I didn't sense any significant differences in strategy between the major players, besides Yammer abandoning their behind the firewall option to focus exclusively on SaaS. Today, Socialcast is differentiating itself, making a play for the large enterprise market, seeking to be the hub of realtime information and data flow far beyond the use case of microblogging.
So What's New?
In March Socialcast rebranded their service as Socialcast EASE (enterprise activity stream engine). EASE is described as a real-time interface that aggregates information from existing business systems with employee-generated messages, including microblogging updates, into a live, searchable activity stream that provides employees with a unified view of data and activities flowing across the enterprise.
Socialcast offers flexible deployment options including SaaS, on premise as a virtual appliance (VMware, Hyper-V, etc.) and private clouds (Amazon EC2, Rackspace, etc.). SaaS may be the future, but today, to be an option for large enterprises, you need the ability to deploy behind the firewall. As Tim said "to talk to a lot of these business systems, you've got to be behind the firewall, at least today, in the future that may change, but nobody is ripping out their SAP and putting it in the cloud at big companies of 10,000 plus employees anytime soon."
They recently announced the first of several Socialcast Sharepoint Web Parts, an Outlook plugin and Blackberry App. By rebranding Socialcast as EASE, the emphasis is now on the engine rather than the interface; it's less important that users interact via the native web interface. Microsoft Exchange still has a dominant share of the enterprise email/calendaring market, Sharepoint continues to be Microsoft's shining star and RIM still has 41% of the smartphone market. Socialcast is going where the fish are being fished, adding new tools to the tackle box, making it easy for organizations to drop-in EASE alongside their existing tools.
They also have an impressive, so-far unmatched analytics layer called Social Business Intelligence.
Activity Streams in the Enterprise
Socialcast believes that Activity Streams will become a dominant form of communication and information flow in enterprises just as they are in the consumer space but have to add more intelligence to them in order to be effective. "We don't want to create another tsunami of information for each worker- that wouldn't be good" says Young.
Tim says they are running machine learning algorithms in the background, building an interest profile and an interaction profile for each user to build a weighted social graph, trying to measure the strength of the connection between any two users and patterns of information interests. "A lot of activity streams are like a raw social log. On Twitter I see every update from every person I follow no matter what… when you start to follow a lot of people, the productivity value starts to fade." The key will be their ability to effectively filter the noise and escalate the appropriate information in the stream – a tough balancing act.
Bidirectional Integration and Exception Management
According to Tim, in the last 20 years companies have bought CRM, PLM, and ERP systems, all of which builds business process workflow that takes up an average 70 – 80% of the total work a company gets done, but the remaining 20% of work actually gets done by humans. And the reason why is that there are exceptions.
Based on their research, employees spend 60-80% of their time dealing with exceptions. Socialcast wants to use social media and activity streams to help people solve these exceptions faster, matching exceptions to people within a company to prompt discussion and coordinate resolution through what they call "Exception Management." They have an updated API, currently in private beta, that will launch in May that will help create a bi-directional communication channel between business systems and Socialcast EASE.
"For a lot of customers, they view the activity steam in many ways as almost, eventually, a unified interface for employees; where they are viewing exceptions and activities in the stream, and they don't really have to be bothered by learning or training on any of those back-office systems." They currently have an SAP extension, a couple of finance extensions and are working with their large customers to develop activity stream based workflow integrations.
Tim clearly has a vision for Socialcast and is leading an impressive team. I'm looking forward to following their movements in the months to come.