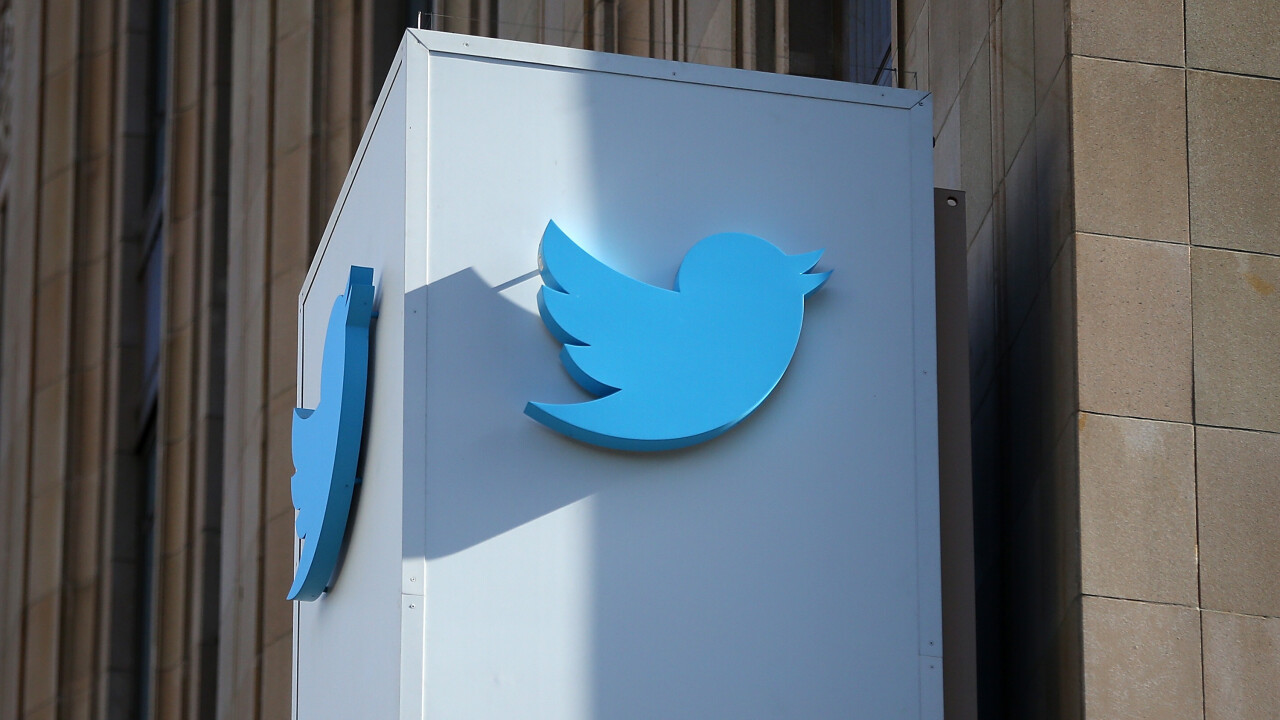 Story by
Ken Yeung is a reporter for The Next Web based in San Francisco, CA. He carries around a big camera & likes to write about tech, startup Ken Yeung is a reporter for The Next Web based in San Francisco, CA. He carries around a big camera & likes to write about tech, startups, parties, and interesting people. Follow him on Twitter, on Facebook, and Google+.
One of the tech industry's biggest companies is expected to make its public debut this week: Twitter. But while it looks to raise $1 billion in capital from its offering, questions remain from some about the service's ability to grow, opening up discussions about just what can you do on Twitter after signing up.
The solution to Twitter's dilemma and spurring continued interest in the service may actually rest with how it executes its email program and the company's Postmaster, who is tasked with ensuring users receive the appropriate communications enough to not be annoying. Here's what we learned about the company's efforts to bring in new "blood" into its social network.
Email's importance at Twitter
This isn't your typical email marketing that we're talking about, though. In Twitter's view, it's the lifeblood of a social network and the company sees emails as a driving force to help further its growth. The man behind this effort is its Postmaster Josh Aberant.
Brought on board through Twitter's acquisition of his company RestEngine in 2012, Aberant took on this interesting role. When you first think about this in the context of a traditional organizational structure, it's easy to think of a postmaster as being equivalent to an email marketing manager, which is, while technically true, ultimately misleading. He doesn't send out commercial emails soliciting you to "check out the latest deals" or anything like that — it's more informative communications, and there are quite a few that you probably elect to receive, but don't pay attention to.
Twitter sends out at least 22 different email notifications to users on a pretty frequent basis, including when you receive a direct message, reply, retweet, someone favorites your Tweet, or anything else relating to you and what you share.
In addition, the service offers the ability to opt-in to receive updates from Twitter — not about what's happening with your friends, but rather about new services, research efforts, friend suggestions, things that users may have missed, and more.
It's these emails that the company expects will encourage further growth and continued engagement.
The Postmaster's role
As his bio reads, Aberant has more than a dozen years of experience working on email deliverability and marketing best practices. He lends his skills now to helping ensure that the notifications that Twitter sends are not only in good taste, but safe, and engaging to users. And it's not necessarily an easy job either, especially as the service moves closer to becoming the global town square that company CEO Dick Costolo envisions.
Twitter's Postmaster's role still adheres to the best practices of email marketing, but in a much different scope. Aside from engaging notification, Aberant is also tasked striking a balance between sending out an email to users and push notifications. Seems like a lot of work, but he has a set of tools that he uses, including email software provider Message Systems.
In fact, Aberant isn't the only digital postmaster — LinkedIn also has one.
Twitter and other social networks and digital properties are unique entities when it comes to communication. Twitter has multiple opportunities to reach users, but through email, the company is betting on non-time sensitive communication (messages that can sit in your inbox and can be reviewed when the user wants) rather than short-term attention grabbing measures — the phone might be the device that's always on us, but we're not always on it.
Aberant calls email the lifeblood of social networks in that it reminds, informs, and engages users all at the same time from beyond the confines of the service's domain. No matter what digital device you're using, chances are that you'll be able to easily access your email account and in it will be notifications that will drive you back to the social network, generating more usage and content.
Millions of conversations, so how can you keep up?
Last month, Twitter revealed in its S-1 filing that it has more than 215 million monthly active users, a much smaller amount than people had expected. However, one number that wasn't surprising was that users were creating 500 million Tweets every day.
It would be foolish to believe that all of Twitter users are power users — most probably only follow a handful of people. While this is only a guess, the fact remains that there are millions of conversations taking place and email is perhaps one of the most logical tools to help the company keep its recreational users interested in the service.
Think about it this way: when you look at your Twitter timeline, it's all about the here and now. The conversation keeps going and once it's "off the screen", it may appear to be more "out of mind" until it reappears through serendipity or resurfaces through a retweet from someone else you follow.
With email, Twitter wants to make sure that users don't suffer from FOMO, or "Fear of missing out". It provides special emails for various audiences, whether it's your weekly digest of Tweets, Top Tweets and Stories, and other communications to help keep you connected with your network. If you're an addict to Twitter, these emails may not be valuable to you, but in a way, this method is useful in keeping it top of mind and something that may appeal to casual users.
And users appreciate these communiques too — Aberant tells us that while he can't reveal particular metrics, except to say that the weekly digests are seeing 10 times better returns on engagement, users are finding it valuable because the digest of Tweets will keep them informed without stressing them out about things they may or may not have missed.
Safety of your inbox and Twitter's reputation
Twitter's Postmaster has another important role: ensuring that emails delivered to users are safe and secure. One need only look at the increasing rate of phishing schemes that have resulted in hacked accounts and even financially damaging consequences. Aberant's job is to work with the various Internet Service Providers (ISPs) to protect users so that when an email purportedly says it's from Twitter, it legitimately is from the service.
Protecting users is perhaps one of the biggest challenges Aberant faces, but he's not alone in his effort. Twitter is working with ISPs to help promote the Domain-based Message Authentication, Reporting & Conformance standards, or DMARC. As a party to this, Twitter has established an agreement with many of the major ISPs to build in better protections so that any suspicious email that claims to be from Twitter, but isn't from the company's domain, will be marked as spam and not delivered.
Simply talking to ISPs wasn't enough to meet the DMARC protocol. Aberant and his team needed to make adjustments to all the emails that were delivered in order to make sure that they were compliant.
With Tweets becoming used more for official business from company executives, spokespeople, government officials, and agencies, there is certainly incentive for someone to try and gain access, all for duplicitous reasons.
The key to continued fascination
As Twitter becomes a public company, it will need to do more to accelerate its growth — although 215 million users isn't something to shake a stick at. It has already begun adding new features and experiments designed to help you find new people through its @MagicRecs account, being able to direct message someone who doesn't follow you, and a breaking news account.
All of these said features are great to foster interest in Twitter, but in order to maintain engagement, the company's use of email appears to be the necessary "carrot on a stick" to make it happen.
Aberant says that his team's mission is to help all of Twitter's products better (after it's built, you have to get users to adopt it, right?) and to reinvigorate interest from company's dormant users. His efforts just might be the key to helping Twitter reach new heights in the public era.
Photo credit: Justin Sullivan/Getty Images, JOSEP LAGO/AFP/Getty Images, Dan Kitwood/Getty Images, Matt Cardy/Getty Images, and MIKE CLARKE/AFP/Getty Images