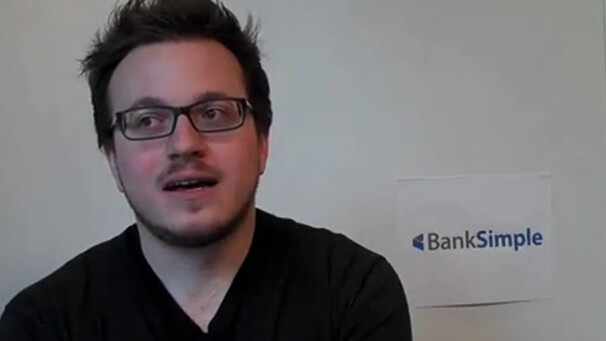 Story by
Jon Russell was Asia Editor for The Next Web from 2011 to 2014. Originally from the UK, he lives in Bangkok, Thailand. You can find him on T Jon Russell was Asia Editor for The Next Web from 2011 to 2014. Originally from the UK, he lives in Bangkok, Thailand. You can find him on Twitter, Angel List, LinkedIn.
Banking startup Simple is on the cusp of helping change the way that we manage and deal with money, but the company will be taking the remainder of its journey without its co-founder and CTO Alex Payne, who left his position today – TechCrunch reports.
Writing on his blog, former Twitter employee Payne explains that he leaving in order to focus on programming and developing, two areas of his role that he was increasingly spending less time doing as Simple expanded beyond being a small startup.
The biggest tradeoff for me is that this role has taken me further from learning more about the craft of programming. Simple offers many great career opportunities for engineers, but not in some of the areas I'm most passionate about, particularly programming languages and developer tools. I feel that I have an enormous amount left to learn as a programmer, and hopefully a few things to contribute in that capacity as well. For that reason and some personal ones, I've stepped down as CTO at Simple.
Payne admits that he has no definite plans for his immediate future other than relocating to the Bay Area, from where he'll reflect on what to do next.
Given Simple's growth and the buzz around the site — which has more than 100,000 prospective users queued up on its waiting list — Payne is unlikely to be without offers.
Fellow co-founder Joshua Reich, Simple CEO, reflected on his departure with a tribute on the company's blog:
Alex helped Shamir [Karkal, CFO] and me focus the technical direction and philosophy of Simple. He helped build a culture that values clarity in both design and communication. Our team obsessively sweats the details, from the design of the Simple card packaging to our iPhone app. These principles define our uniquely talented team, and set the standard as we grow. Alex is an exceptional person and I am thankful for the important contribution he has made to Simple.
Techcrunch states that the banking service is now open to all users but the site's homepage remains invite-only. The company's latest blog confirms that it is expanding the close beta, but still has a significant waiting list of invited users to process.
Two weeks ago, we started an exciting new chapter in Simple's evolution. We began bringing on thousands of customers who are now swiping their Simple cards, making payments, and discovering the details that set Simple apart from all other banking services.

The rate at which folks from our invitation list are becoming customers has exceeded all of our expectations. Simple has grown from an idea to a robust banking service, and we are just getting started
Image via Silicon Florist
Get the TNW newsletter
Get the most important tech news in your inbox each week.