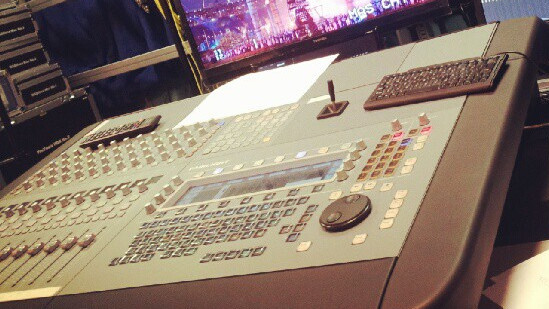 Story by
Paul Sawers was a reporter with The Next Web in various roles from May 2011 to November 2014. Follow Paul on Twitter: @psawers or check h Paul Sawers was a reporter with The Next Web in various roles from May 2011 to November 2014. Follow Paul on Twitter: @psawers or check him out on Google+.
If you love nothing more than sitting in front of the TV, armed with a bottle of wine and a box-set, well, this app could be right up your alley.
Showy is the handiwork of two 15-year-olds from Spain. "I have developed a new app which solves a big problem," says Jorge. "Do you remember the last episode you watched of your favorite Show? There are apps that do this, but you end up not using them because it takes a lot of time to mark an episode as 'watched'."
Indeed, Showy does exactly this. Reeling in data from TheTVDB.com, a Wikipedia-style open database for TV shows, the app includes more than 30,000 programmes, so it's more than likely your favorite shows will be on here.
How it works
You don't need to set up an account – as soon as you launch the app, it's good to go. You can search for one of your favorite TV shows, and you're presented with a general overview of what the show is all about.
Assuming you already know all that, you can click on 'Show Seasons and Episodes', and you're presented with, well, an all-encompassing list of everything that has been broadcast. You can then scroll through the list of episodes, ticking off seasons and episodes that you've already seen. Or, starting from scratch, you can keep tabs on box-sets to ensure you don't end up watching the same episode twice. Yes, it can happen.
You can then start building a personal library of TV shows that you love with the 'My Shows' section:
Or, you can view what shows are trending by the number of times it has been added to other people's lists.
Of course, it's not just about box-sets – you can also keep tabs on TV series as they're being broadcast, so as a new episode is aired, it will appear within the Showy app, and you can strike it off as 'watched'.
It's actually a really nice layout and design, though it isn't without its flaws/bugs. When you click the 'Mark As Watched' button on a given episode, it seems to assume that you've watched all the episodes leading up to that. While it is likely that you will watch a given series in sequential order, sometimes you might want to skip ahead and watch a specific episode – but the app seems to highlight all episodes leading up to that as having been watched too.
There are a few tweaks here and there that could help Showy – for example, the buttons aren't as responsive as they could be. An interesting inclusion here is that you can play the theme tunes for some of the shows, directly from within the app. But I had to press the 'Play' button several times for it to play – I had given up on it, believing it be a broken feature, but it did eventually work.
These issues aside, Showy offers a good way to keep tabs on your TV-watching exploits and it is a cut above some of the other similar apps out there. It's not a bad effort at all, especially when you consider the tender years of the two founders.
Jose Cruz is 15-years-old, based out of the Canary Islands – he's responsible for all the UI and design elements. Then there's Jorge Izquierdo, who wrote all the code needed to make Showy work. He's also 15-years-old.
Showy is available to download now, for $0.99 (USD)/£0.69 (GBP)…or the local equivalent where you are.
Get the TNW newsletter
Get the most important tech news in your inbox each week.