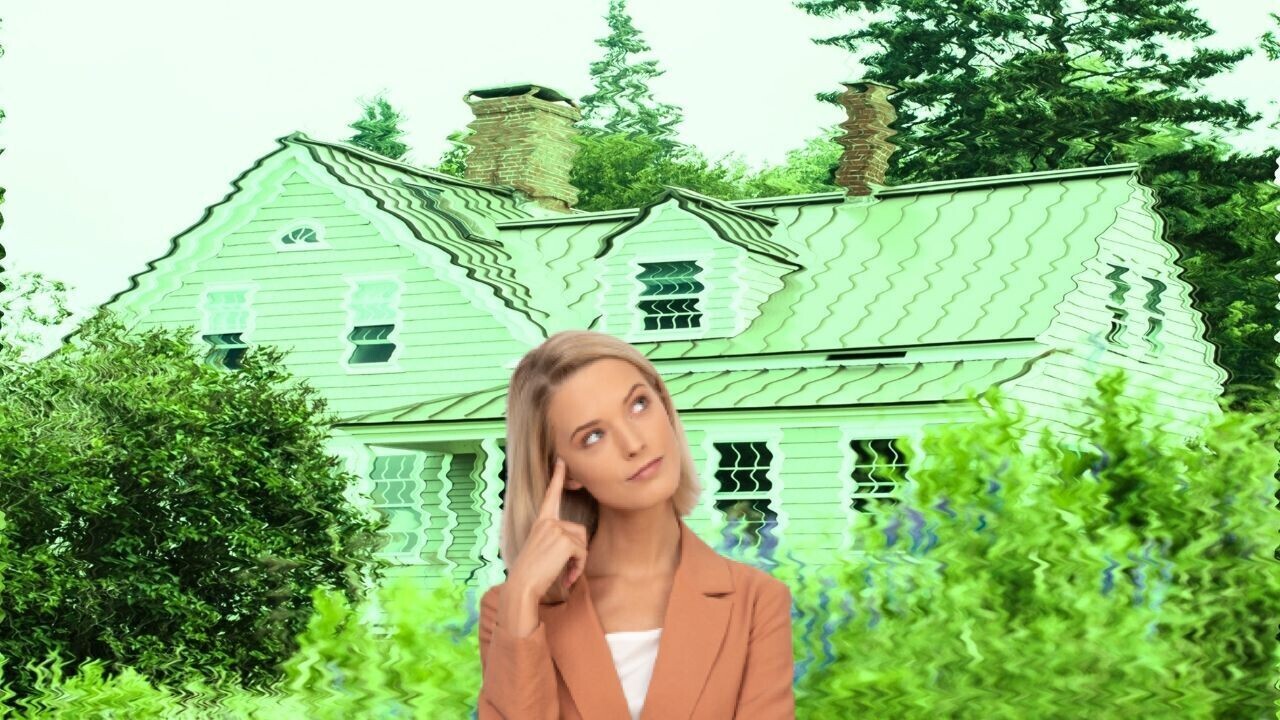 Story by
Martech Specialist @ Direct Impact, enthusiast about technology, innovation, data, and startups
Martech Specialist @ Direct Impact, enthusiast about technology, innovation, data, and startups Martech Specialist @ Direct Impact, enthusiast about technology, innovation, data, and startups
In the past, when we thought about the homes of the future, our wildest fantasies often conjured images of a Jetsons-style smart home with a garage for our hover cars, conveyor belt walkways, robotic maids, and a kitchen that prepares full five-course meals with the click of a few buttons.
Today, while futuristic gadgets will still have a place, the focus for the homes of the future is on sustainability.
It's not a question of, "what kind of world are we leaving to our children or grandchildren?" Climate change is happening in front of our eyes. And, if we don't act now, it could have catastrophic consequences.
The target is clear: keeping global temperatures below 1.5°C. But to reach this target, we need to change our lifestyle and consumption habits, starting at home.
Luckily, planet saving innovations are being devised by both companies and individuals like you with a vision for the future.
Want to be part of the change?
In the run-up to the Hack the Normal Europe 2022 sustainability hackathon taking place on May 13-15, Beko, in collaboration with TNW, decided to take a closer look at the three most important areas for the future of sustainable smart home innovation.
Circular economy
While individual efforts can create a positive impact, businesses can have an even bigger impact on sustainability by finding new ways to reduce carbon emissions during a product's lifecycle — from production to consumption. This in turn, helps individuals make more sustainable purchasing decisions.
The home appliances of the future will be built based on circular economy principles with a focus on how to reuse, repair, refurbish, and recycle existing materials. Several companies are already taking these principles to heart and rethinking how they design and produce their products.
For example, De Clique collects food by-products from businesses and re-sells them to product manufacturers to transform them into food ingredients, cosmetics, and biomaterials. Refurbed is an online marketplace for repaired, second-hand electrical goods. Meanwhile, Beko manufactures washing machines with parts made from recycled plastics.
Water management
Water management is one of the main challenges for the EU when it comes to sustainability. Decreasing unnecessary water consumption is essential as scarcity becomes more acute. According to the World Resources Institute, 25% of the global population already lives in extremely high water stress countries.
Water is one of the main natural sources we use at home, and our usage often exceeds the necessary rates. For example, did you know that we use about nine liters of water when we flush the toilet?
But, in recent years, new advances in water-saving technologies are making headway.
Low-flow faucets, showerheads, and toilets can now reduce water consumption by 30-50%. Moisture sensors and leak detectors are being used to identify potential leaks and avoid water loss before homeowners even realize there's a problem. Meanwhile, very simple but effective shower timers are helping eco-conscious individuals measure and decrease the amount of time they spend in the shower. It's simple inventions like these that are helping consumers shift to more sustainable lifestyle habits.
It's not just about reducing consumption. Water pollution has a major impact on our oceans and sea life. Research shows that our oceans could sustainably produce six times more food than they do today with better management and technological innovation.
For example, microfibers are small synthetic fibers from our clothing that go down the drain when we do the laundry. Due to their size, microfibers end up in our natural water sources and can be extremely toxic to aquatic wildlife. Innovators that are aware of the problem have already started finding solutions to that problem affecting us all. Recent developments empower households to tackle microplastic pollution through individual efforts. Synthetic microfiber catching technologies and special wash bags are some inspiring examples developed to make an impact. Advances in washing machine filters are also showing potential.
Climate change
Studies show that households are responsible for 72% of global greenhouse gas emissions. Improving energy efficiency is one of the key challenges, whether it's reducing electricity and heating consumption or shifting towards alternative, green energy sources.
Luckily, we see some remarkable innovations. Consider arguably everyone's favorite home appliance, the fridge. Refrigeration technology has evolved throughout its history, companies have been experimenting with new alternatives, including energy-efficient solar-powered refrigeration, magnetocaloric coolers, and even green goo bio-gels. Meanwhile, energy-saving washing machines can result in up to 50% faster and more sustainable wash cycles.
Are you ready to craft next-generation sustainable home solutions?
Hack the Normal 2022 is looking for talented individuals who want to help build the sustainable homes of the future. During the three-day hackathon, participants will compete to find practical solutions to the following questions:
Circular Economy – How might we encourage conscious consumerism and create a circular economy around the household by enabling responsible consumption, repair, reuse, and recycling of products?
Water management – How might we prevent water waste and pollution by redesigning the consumption journey at home?
Climate Change – How might we minimize individual carbon footprint by reducing household energy consumption?
What's in it for potential participants like you?
● 500+ like-minded people that would like to leave a positive impact on our planet
● 200+ mentors and coaches to guide you from idea generation to execution
● Full scope and support from problem discovery to investor pitch
● Curated content including speeches and seminars
● Visibility to 200+ Hack the Normal partners
● Opportunity to commercialize your product after the hackathon
What do past winners say about Hack the Normal Africa 2021?
Edutritious (formerly Green Glow) is a healthy food delivery service that offers affordable and personalized nutrition solutions. For Nduta Wambura, the team's UX/UI designer, the experience was particularly rewarding:
In a span of two days, I learned so much about the ideation phases of a project and how to brainstorm an idea into fruition quickly. Building Edutritious, a fun nutrition education platform from scratch, would not have been possible without all the tools we acquired from the Hack the Normal Experience.
South Africa based Shoeciety is making it easier for African manufacturers to create adjustable, multifunctional shoes in localized supply chains. Their ultimate goal is to make shoes available to low-income households with children. Team member Brendon Maticha shared:
My participation in the Hack The Normal competition was an amazing experience where I got to work and interact with people across the world. It was an opportunity to expand my skills to a professional level and help contribute to the sustainability of the environment. I would encourage anyone to give it a go. It opened doors for me and will definitely do so for others.
Inspired to help build the sustainable homes of the future? Sign up now for Hack the Normal, taking place on May 13-15th, 2022.
Get the TNW newsletter
Get the most important tech news in your inbox each week.
This post is brought to you by Beko. 
Also tagged with