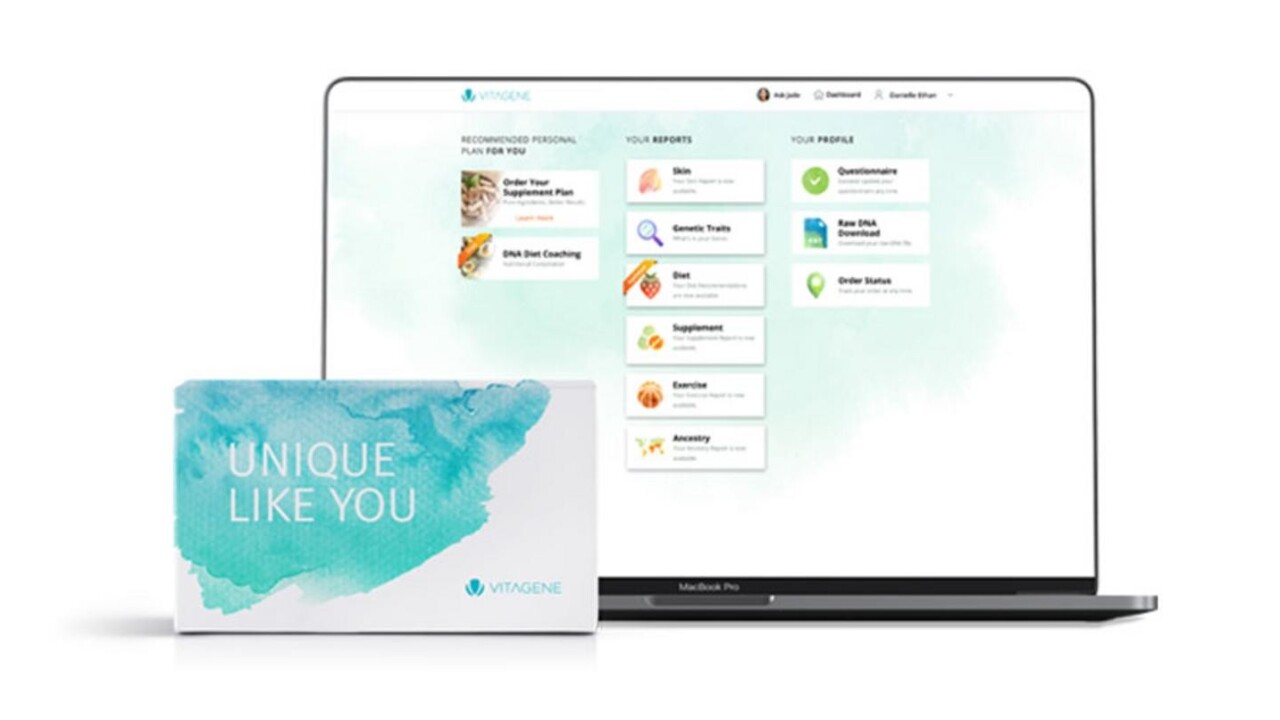 Story by
Hot deals courtesy of The Next Web. Hot deals courtesy of The Next Web.
Did you know that April 25 is National DNA Day? Yeah, we know, we forgot to get you something, too.
The de facto holiday commemorates the day in 1953 that James Watson, Francis Crick, and their colleagues first published their findings on the structure of DNA — and blew the scientific world's collective minds. Over the past 60-plus years, we've fine-tuned that knowledge a bit, down to the point where we can read how your DNA determines your physical features, personality tendencies as well as your personal health outlook.
You can get the complete rundown on you, including everything about you that even you didn't know, with the results from the Vitagene Premium Health DNA Kit and Ancestry DNA Test and Reports. TNW Deals has the package on sale now for $40 off, just $99 for a limited time.
Vitagene is like any other high-end DNA testing you've taken. Once you've ordered, you'll get the equipment to collect your own sample and send it back. Vitagene will test your results and hand you a personalized report drilling deep into your origins and physiology.
Not only will you learn all the cool genealogy details about where in the world you and your ancestors came from, but you'll also get an actionable health plan based on your DNA. This report shows how your genes impact your diet and offers eating suggestions and alternatives. It recommends supplements as well as the type of workouts that have the most impact on your DNA makeup. You'll even get a special skin report, letting you know if you're prone to acne, eczema, dry skin and more.
Even if you've got no info on your background or family traits, Vitagene can lay out your DNA roadmap, pointing out the best routes to peak health and personal happiness.
Vitagene goes deeper into you than any psychologist could journey, so get in on this discount offer now, saving almost 30 percent off the regular price on a full report for only $99.
Like this deal? Check out Vault — you'll get four premium tools, including NordVPN and Dashlane, to supercharge your online security. Enter code VAULTONE to try it out for just $1!
Get the TNW newsletter
Get the most important tech news in your inbox each week.