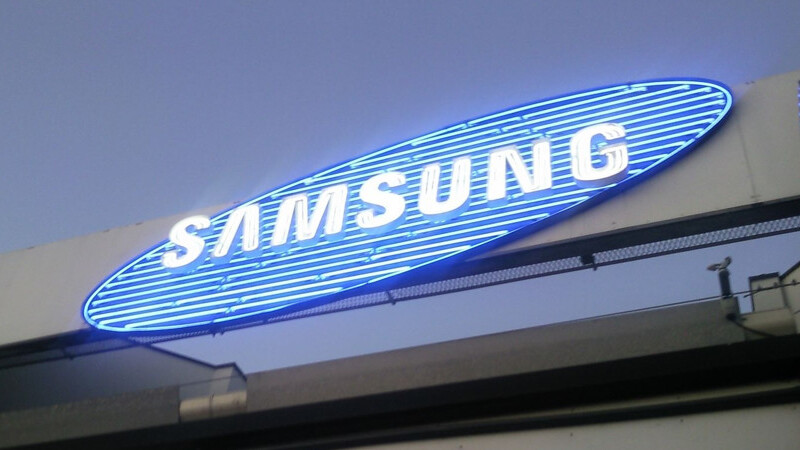 Story by
Matt is the former News Editor for The Next Web. You can follow him on Twitter, subscribe to his updates on Facebook and catch up with him Matt is the former News Editor for The Next Web. You can follow him on Twitter, subscribe to his updates on Facebook and catch up with him on Google+.
The attributed quote for this article is incorrect. Please see our update at the foot of the post. 
With the dust still settling following the announcement that Samsung had become the latest and biggest company to license Microsoft's patent portfolio, the reasons behind the agreement started to emerge with the Korean smartphone vendor looking to better position itself in its fight against Apple, having lost confidence in Google's ability to help defend it.
Microsoft and Samsung agreed to settle their dispute over software patents in the Android operating system, effectively wiping the slate clean and providing a foundation from which both companies can seek to fight Apple both legally and in the markets in which it provides devices.
A source told the Korea Times that "Samsung is securing multiple mobile OSs to put it in a better position in its fight against Apple," with the smartphone maker also hedging its bets with other mobile operating systems after it was announced that it would partner with Intel and the Linux Foundation to collaborate on a new open-source Linux-based smartphone platform called Tizen.
Microsoft also took the opportunity to take a swipe at Google in a company blog post announcing the deal, calling the search giant out for its complaints over the impact of patents on Android and software innovation:
We recognize that some businesses and commentators – Google chief among them – have complained about the potential impact of patents on Android and software innovation. To them, we say this: look at today's announcement. If industry leaders such as Samsung and HTC can enter into these agreements, doesn't this provide a clear path forward?
Samsung officials heaped further scorn on Google, focusing on its acquisition of Motorola Mobility and the apparent lack of confidence it inspired in the company:
"If Samsung truly believed that Google's takeover of Motorola Mobility was going to be helpful to the entire Android eco-system at large, it would have waited until that deal was closed before concluding the license agreement with Microsoft.

Samsung knows it can't rely on Google. We've decided to address Android IP issues on our own.''
Google has come under fire for its responsiveness to patent issues affecting manufacturers that use its Android operating system, particularly after Apple sought to ban sales of both Samsung and HTC devices for infringing on its patents. However, the search giant did provide HTC with patents to use against Apple in a recent lawsuit, signalling a change in the company's stance against its Cupertino-based rival.
It is believed that Samsung will pay Microsoft upwards of $180 million in royalties this year, but as a result of its deal the company will also receive marketing and development assistance with its Windows Phone handsets, assisting it in its mission to become the world's top smartphone manufacturer by volume.
Update:
It would seem that there has been a miscommunication which has lead to a discrepancy of sources. The quote of "Samsung knows it can't rely on Google" was initially penned by Florian Mueller of FOSS Patents, in an opinion piece written on the blog. Mueller has often times taken a critical stance toward Google, and this is another example of that.
Unfortunately, The Korea Times quoted Mueller as "a Samsung official", which he is clearly not. This lead to the quote being reproduced not only by us at TNW but also many other sites, according to Daring Fireball. Mueller also provided a quote to Daring Fireball, concerning the matter:
I wouldn't be too harsh on the Korea Times reporter. Language barriers between Asian and Western languages are a huge challenge. I speak several European languages, including that I learned Russian, but all of that is child's play compared to the differences between Asian and European languages. That's why I didn't blog or tweet to criticize him. I had emailed him my post, which I often do when I believe a reporter is working on a topic at the given time, but my email obviously didn't suggest that I'm a Samsung official…
It's well worth noting that Samsung is partnering with Google for an October 11th event, to be held during CTIA Enterprise and Apps. It would seem then to only make sense that Samsung's ties with Google have not been damaged in any way, especially when you consider the number of Android handsets that are being manufactured by the company.
Also tagged with