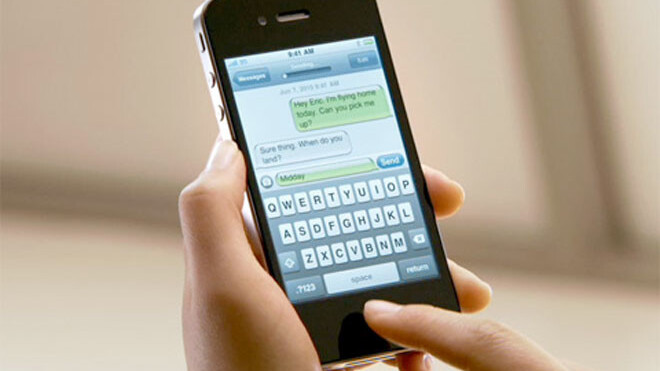 Story by
Matthew Panzarino was Managing Editor at TNW. He's no longer with the company, but you can follow him on Twitter. Matthew Panzarino was Managing Editor at TNW. He's no longer with the company, but you can follow him on Twitter.
HTC has filed patent infringement claims against Apple with patents that were 'transferred' from Google on September 1st reports Bloomberg. This transaction amounts to a gift from Google to HTC in an attempt to bolster the key Android partner's case against Apple.
The 9 patents named in the suit originated in a collection of different mobile tech companies including Palm, Motorola and Openwave. Google took ownership of these patents within the past year. HTC almost immediately turned around and sued Apple using four of the patents, that appear to have come in the acquisition of Motorola Mobility by Google last month, in a federal court in Deleware.
The other patents, including three from Openwave and two from Palm, were used to amend an ongoing complaint case with the ITC.
The main issue here, and the reason why Google most likely gifted these patents to HTC, is that the ITC has issued a preliminary ruling that HTC's products to infringe two Apple patents. One of those patents, 6,343,263, for a 'realtime API' isn't just a component of HTC's devices, it's a core component of Android and if a ruling was made to stick against it, it could affect the entire Android ecosystem, not just HTC. In fact, a recent document that has come to light in the HTC case indicates that Andy Rubin of Google may have even worked on the API team at Apple at the time that they were filing for the patent.
Mr. Rubin began his career at Apple in the early 1990s and worked as a low-level engineer specifically reporting to the inventors of the '263 [realtime API] patent at the exact time their invention was being conceived and developed. […] It is thus no wonder that the infringing Android platform used the claimed subsystem approach of the '263 patent that allows for flexibility of design and enables the platform to be "highly customizable and expandable" as HTC touts.
By shoring up HTC's defense against Apple, Google is, in effect, boosting its own defense against any future litigation that Apple may bring directly against it.
HTC recently completed acquisitions of S3 Graphics and Dashwire, in order to boost its patent portfolio against Apple. HTC had previously filed suit against Apple with the ITC, seeking an import ban on Apple's devices in response to an earlier suit by Apple in regards to iPhone-related patents. Apple then filed for an import ban on HTC's devices in retaliation. HTC said that it was "disappointed at Apple's constant attempts at litigations instead of competing fairly in the market."
Also tagged with