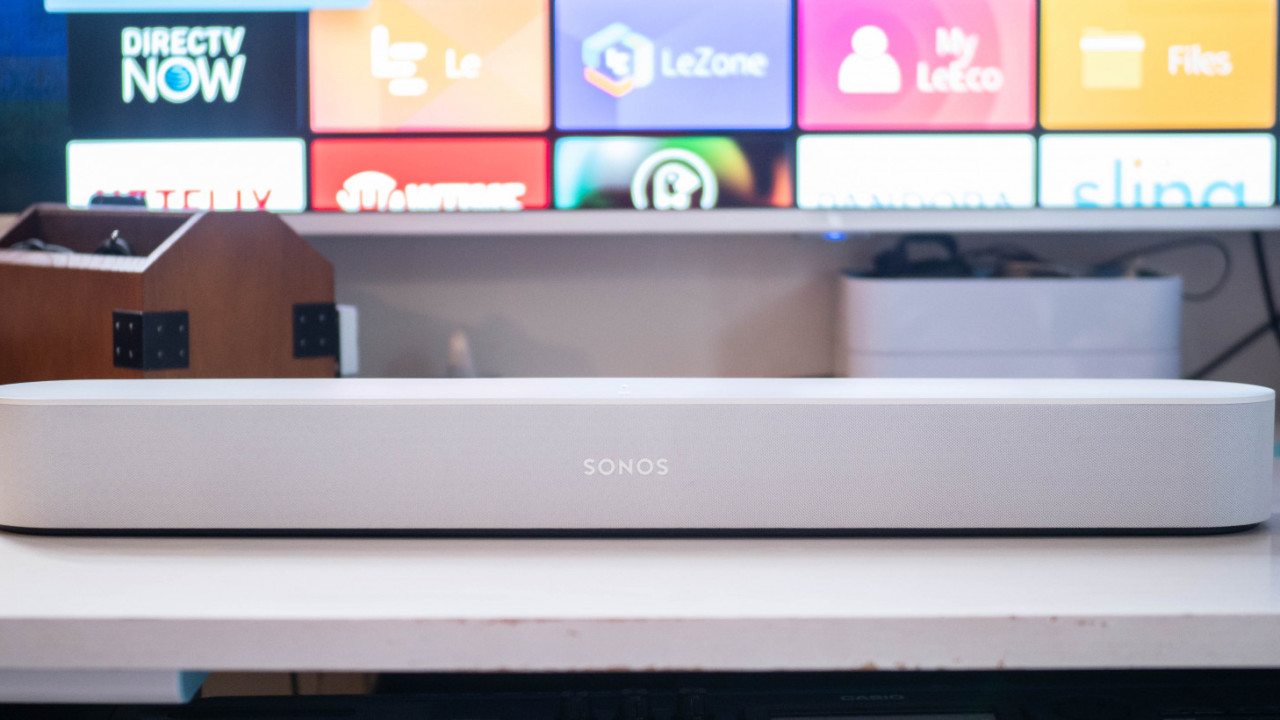 Story by
Reporter
Napier Lopez is a writer based in New York City. He's interested in all things tech, science, and photography related, and likes to yo-yo in Napier Lopez is a writer based in New York City. He's interested in all things tech, science, and photography related, and likes to yo-yo in his free time. Follow him on Twitter.
People buy soundbars for convenience.
There are almost always 'better' options for the price. For sound quality, you could buy a pair of bookshelf speakers. For surround sound, there are cheap 3.1 or 5.1 systems. But soundbars let you do it all – or almost all from one convenient unit.
The Sonos Beam isn't the company's best speaker, but it's almost certainly its most versatile. At $400, the Beam is an easy way to upgrade your TV's sound, while enabling some smart TV functionality via Amazon Alexa you never knew you wanted.
It's a rare combination. Smart speakers continue to become more popular, but high-quality options are still few and far between – let alone ones you can easily hook up to your TV. Sonos claims most smart speakers are designed for the kitchen, when the living room is the heart of your home.
Enter the Beam. It's priced significantly lower than the company's existing TV options, the Playbar and Playbase. Those both cost $699, but neither includes voice control. You could just get a Sonos One for that functionality, but you wouldn't be able to use it to control your TV. The Beam does it all.
It's super easy to set up too. It uses a single HDMI port for both audio and controlling your TV. That should work with most modern screens, but an optical audio adapter is included for everyone else. I just wish it had an HDMI port for passthrough, as connecting the Beam meant sacrificing an HDMI port for one of my gaming consoles.
That caveat aside, it took me less than five minutes to get it all running, as my Android TV detected the Beam's capabilities automatically.
As far as I can tell, the only commands that work on my TV are variants of "Alexa, turn on/off my TV" and "Alexa, turn up/down the volume." But frankly, that's enough. The voice commands are a wonderful convenience to have if I'm in a hurry to leave home, am in the middle of cooking, or am too lazy to get up and find the remote (or launch the TV app on my phone). It goes much further if you have an Amazon Fire TV – you can control and launch pretty much any app – but I didn't have such a system to try during my review period.
Not surprisingly, the Beam sounds pretty great too, though not quite at the level of the Playbar or Playbase. The soundstage is wider and the bass reaches lower on both of those models, especially the Playbase, but they're both significantly larger and more expensive. For its part, Sonos recommends the Beam for small and medium-sizes rooms, where these disadvantages are minimized.
For $400, the Beams pulls double duty on movies and music with ease. Sonos says the speaker automatically tunes its sound depending on what you're playing back, and to my ear it's doing a great job.
With movies there's an emphasis on dialogue, which always sounded crystal clear. With music the overall sound quality seems to go up a notch. In both cases, there's a solid soundstage that extends past the physical width of the speakers. Also in both cases, bass reaches low enough to give you a decent amount of kick rumble, if not quite the earth-shaking sensation you'd get from larger speakers.
Now, my main listening setup currently consists of a pair of KEF LS50W's – $2200 speakers – and before that, a pair of Play:5's. The Beam isn't anywhere in the same ballpark, but I still appreciate it for what it is.
On most stereo pairs, I find myself having to adjust volume to make sure dialogue comes through cleanly through varying environmental sounds, especially if I'm moving out of the sweet spot in between the speakers. The Beam always makes that center channel comes through loud and clear, making me reach for the remote (or shout at Alexa) much less often. For someone who simply wants better sound quality from their TV, the Beam is an upgrade that just works.
There's one recurring caveat I've had with Sonos' system though, and that's its limited configuration flexibility.
For example, I have also pair of Sonos Ones which now go unused. Sonos lets me use them as surrounds, but I don't really have anywhere to put them in my small living space. In any case, I don't care about surround sound nearly as much as I do about music quality. I'd much rather use the Sonos Ones to provide a wider soundstage and improve overall sound quality of the Beam, especially since a pair of Sonos Ones still sounds better than a single Beam for music.
But Sonos doesn't let you do that, at least not without wonky workarounds.
You also can't set up Dolby Atmos. Adding non-Sonos speakers requires a $350 gadget. Your only option for a sub is the $699 Sonos Sub. Bluetooth is out of the question. There's no line-in port for me to connect my digital piano either.
Basically, you need to do things the way Sonos wants you to.
It's a good thing, then, that doing things the way Sonos wants you to is just fine for most people. I can't guarantee the Sonos Beam is the best-sounding soundbar for its price, and it won't beat a decent stereo pair for music, but I also can't think of a single product with the same combination of convenience, ease of use, and sound. If you want a major hassle-free upgrade to your TV's sound and care about voice assistants, this is the speaker to get.
Get the TNW newsletter
Get the most important tech news in your inbox each week.
Also tagged with