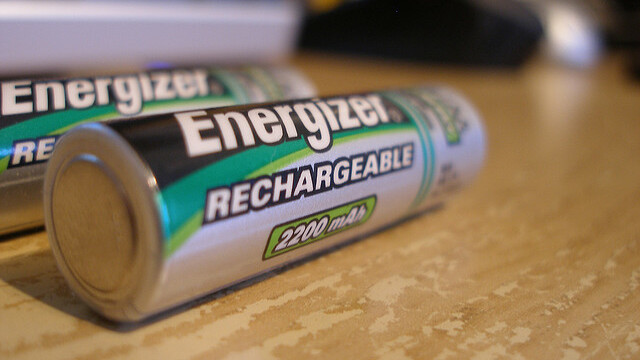 Story by
Tomer is a young and highly motivated entrepreneur. The co-founder of Yotpo- Social Reviews platform for e-commerce websites.Tomer is an Int Tomer is a young and highly motivated entrepreneur. The co-founder of Yotpo- Social Reviews platform for e-commerce websites.Tomer is an Internet junkie, a dog person and a computer geek. Follow @Yotpo
A while ago we had a VC meeting with one of the smarter VCs I've met. During the meeting, I told him a joke that another VC wanted to sign me and my co-founder, as long as I don't get married in the next 3 years and that Omri, my co-founder, won't have children. Instead of laughing, he pointed out that he has been working with entrepreneurs for as long as he could remember, and that married entrepreneurs work harder and produce better result.
My immediate reaction was that it didn't make sense. They have to work less… After arguing a bit, I told myself I should think about it further.
In my day-to-day talks with fellow entrepreneurs, I started noticing a few things that kept me thinking: "I don't know why, but my best ideas pop in my head after I play the guitar, go to the gym, meet with my girlfriend, play tennis…"
The more I think about it I see that I was wrong and the VC was right. I see now that having something, or indeed, someone else besides my startup is essential for two main reasons:
Stability
Like all of you know or imagine, the life of a startup founder is pretty stressful. Two times a day, I'm in an "up mood", and two times a day I'm in a "down mood". There are too many decisions, 10 things a day go wrong, 2 things a day go good and it is truly an emotional roller coaster.
For me, having a stable relationship (BTW my "something else" is someone I have been seeing for a few months now) that is different from my day-to-day roller coaster really provides me the ability to work the crazy hours, make these decisions, and basically helps me move forward.
I think that having something that provides you some sort of stability is crucial for an entrepreneur to move forward no matter what.
An outside view
All day, every day I'm facing endless decisions: Where to place the button? Should we hire this ninja? Should we take money from this VC? Is this the right business model? I could go on and on for 4-5 pages but I am sure you get the point.
I found out that when you are constantly thinking 24/7 about the decisions, and you don't let your mind to let go your decision-making ability is harmed.
The person I'm seeing comes from the advertising world. Her day-to-day reality is extremely different from mine, and I realized that listing and thinking about something else helps me to take a look at things in a different perspective.
That outsider view is so important because sometimes it's just hard to pull your head above the water and make the right decision when you're otherwise drowning 24/7.
Don't get me wrong, it shouldn't affect the commitment and energy you put in your dream and passion, it is just important to have your own battery that charges you constantly with new thoughts and energy.
Even if it sounds crazy and you know that you should only eat, sleep and breathe your startup, trust me, you need your battery.
Need more inspiration? Check out the rest of TNW Entrepreneur.