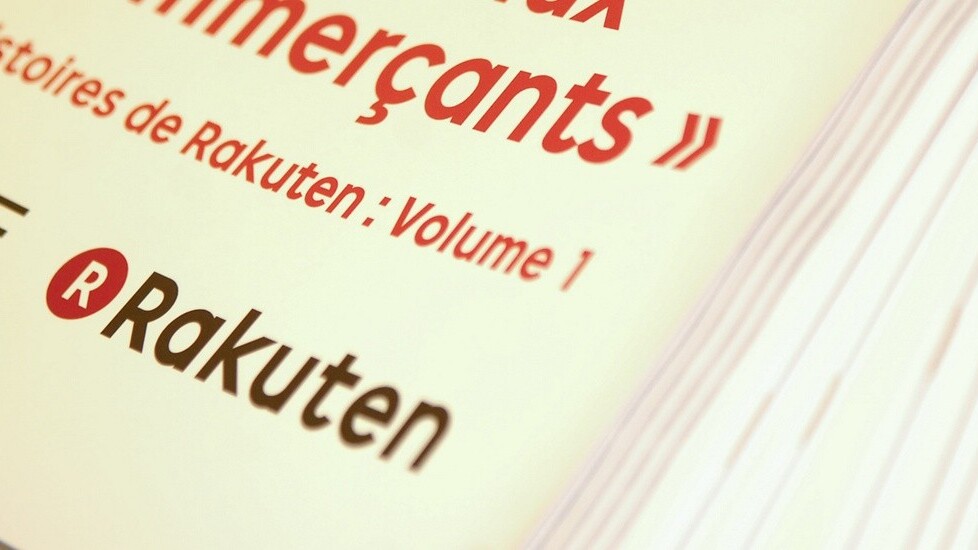 Story by
Josh Horwitz is an intern for TNW based out of Taipei, Taiwan, where he enjoys studying Mandarin, translating forgotten Taiwan independent f Josh Horwitz is an intern for TNW based out of Taipei, Taiwan, where he enjoys studying Mandarin, translating forgotten Taiwan independent films, playing German board games, and rowing on his dragon boat crew team. You can find him on Twitter at @HorwitzJosh, and can email him at [email protected]
Rakuten, Japan's leading e-commerce platform, announced today it will establish a $10 million investment fund for startups and companies located in Asia.
The announcement was made at StartupAsia, Tech In Asia's two-day conference for the Asian tech community held in Singapore.
At the conference, Shin Hasegawa, Director of Rakuten's Global Marketing Office, explained that the fund will be operated out of Singapore, the hotbed of Asia's startup activity. Hasegawa specified that the fund will begin with a focus on Taiwan, Indonesia, Thailand, and Malaysia, but will not rule out other countries should the right opportunity emerge.
Hasegawa also noted that the fund is intended to incorporate startups into Rakuten's strong e-commerce networks and establish "synergy," rather than for purely financial purposes.
Rakuten recently severed its joint partnership with Indonesia's PT Media Global, effectively ending its involvement in Rakunta Balanja Online, its e-commerce platform in the country. This development mirrored an incident only one year prior, when it cut ties with Baidu over another local e-commerce platform. Meanwhile, last January, Rakuten began collaboration with iCook, the Taiwanese recipe-sharing social network, thereby bolstering the startup's monetization options whilst broadening its  reach regionally.
Today's announcement, in conjunction with its other recent partnership tie-ups/breakups, certainly suggests a shift on Rakuten's part, away from the tech titans of Asia and towards smaller, emerging players.
Despite this, Rakuten isn't be the first Japanese firm of its stature to enter the Southeast Asia startup space.  Japanese gaming group GREE has its GREE Ventures afoot in the region, and GMO Venture Partners, which announced a $12 million fund for the region earlier this year.  500 Startups is bringing along its know-how when its 'Geeks On A Plane' event arrives in the region for the first time in June.
Image credit: priceminister/Flickr