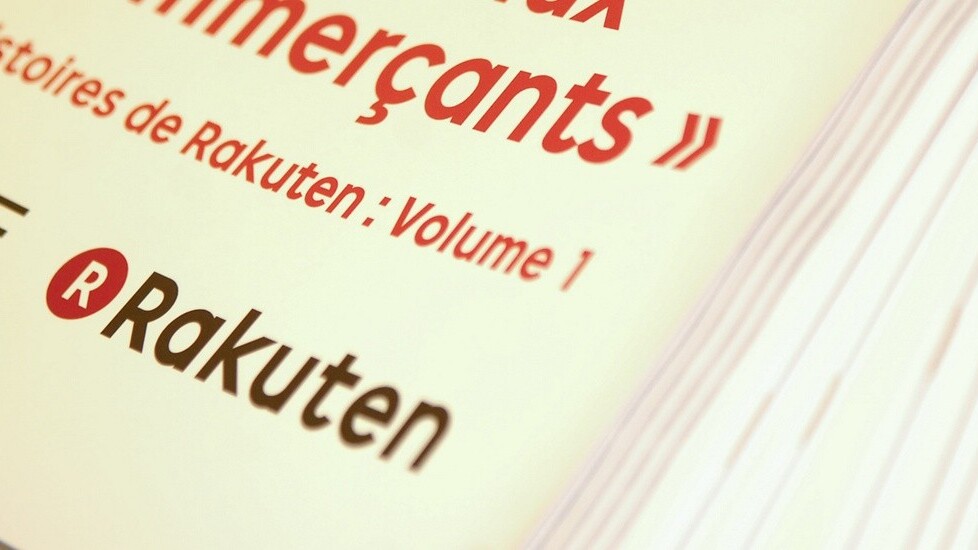 Story by
Nick Summers is a technology journalist for The Next Web. He writes on all sorts of topics, although he has a passion for gadgets, apps and Nick Summers is a technology journalist for The Next Web. He writes on all sorts of topics, although he has a passion for gadgets, apps and video games in particular. You can reach him on Twitter, circle him on Google+ and connect with him on LinkedIn.
Japanese ecommerce giant Rakuten, which also owns the ebook reader firm Kobo, has ended its joint venture with PT Media Global (MNC) in Indonesia, almost a year after ending a similar partnership with Chinese search giant Baidu.
The two companies launched their online store, called Rakuten Belanja Online, back in June 2011, selling a whole range of goods including electronics, clothing, media and car accessories. It follows an initial agreement back in 2010, which saw Rakuten Japan take a 51 percent stake and MNC the remaining 49 percent.
The split has been reported by Daily Social (via Nikkei Japan), and is perhaps not surprising given what's been described as a "not-so-harmonious" relationship between the two companies in recent times.
At the time of writing, the Indonesian site for Rakuten is still live, and it's unclear whether the store will continue to operate under either firm's ownership moving forward.
MNC has not published a statement to confirm or deny the dissolution of the joint partnership.
Last November, Rakuten Belanja Online revealed that the number of merchants and products offered on its website had grown by over 500 percent in the previous 18 months.
"Now, around 400 merchants have signed up with us to offer over 300,000 products," Ryota Inaba, president director and CEO of PT Rakuten MNC reportedly said.
For comparison, Rakuten Ichiba, the company's online store operating in Japan, has over 40,000 merchants and 100 million products.
This isn't the first time that Rakuten has severed a joint partnership. In April last year, the Internet giant announced that it was ending its work with Chinese search company Baidu. The pair's online shopping business, called Lekutian, or "Happy Cool Day" in Chinese, was then closed in May.
A Baidu spokeswoman was cited as being "caught by surprise" when the news broke. "We have just been informed from the Rakuten side," she said at the time.
Again, in that instance Rakuten owned 51 percent of the joint venture, with Baidu holding the remainder.
Even if Rakuten Belanja Online were to close in Indonesia, the Japanese Internet giant would still have a huge presence in Southeast Asia. It launched a wholly-owned service in Malaysia, called Rakuten Online Shopping, back in October 2012 with over 11,000 goods from local retailers. The firm also stepped into Thailand when it acquired Tarad.com, one of the country's largest e-commerce companies, in 2009.
There certainly appears to be a difference between Rakuten's wholly-owned operations and those that it has jointly run in Asia. Japanese firms are notorious for struggling to convert local success stories into global businesses. Even though Rakuten is one of the standout examples of a Japanese company that has a strong presence worldwide — with a portfolio that includes large services like Buy.com in the US and Play.com in the UK — it's interesting to note the struggles of its joint-ventures in Asia.
It's also worth noting that last month, MNC partnered with Tencent to promote its WeChat messaging app — which has more than 300 million downloads — under the joint company name 'MNC Tencent' in Indonesia.
Image via Flickr / priceminister