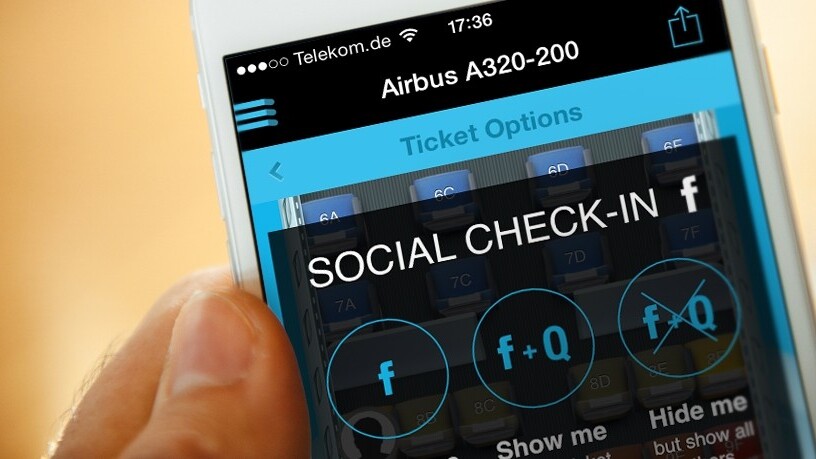 Quicket, the app that wants to be your "one stop shop" app for travel has today released an update that lets you see friends on the same flight from more networks than before.
In October the company announced that it would allow users to see Facebook friends on the same flight, complete with their faces on the seat map.
Today's update means you can tap into more networks than before and see followers and work colleagues thanks to further social integration.
The app also does everything from allow you to book tickets and keep track of your upcoming flights to getting detailed seat maps of almost every plane model out there.
Also tagged with