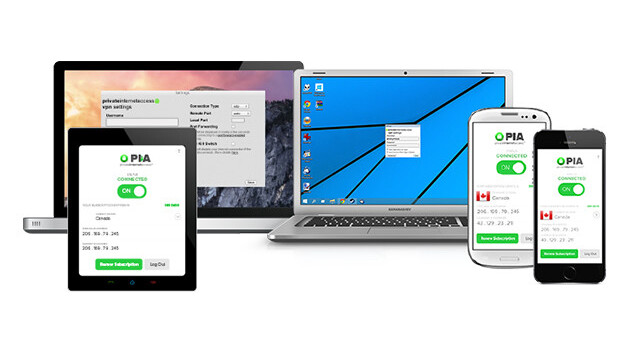 Story by
Hot deals courtesy of The Next Web. Hot deals courtesy of The Next Web.
The internet is a wonderful, weird, and potentially scary place. Protecting yourself online can be a full-time job, but with private network services like Private Internet Access VPN, you can guard your online activity and identity easily. Right now, your confidence in online security is available for $59.95 – that's 24 percent off, from TNW Deals.
Private Internet Access makes it easy to surf the web privately and securely from anywhere in the world. It offers online security through advanced encryption, online privacy by cloaking your IP address, and gives you access to the entire internet, regardless of location.
With Private Internet Access, the only gateways to the outside Internet are the ones you open. To keep your identity safe and secure, Private Internet Access does not log any activity and offers a variety of payment options such as Bitcoin and Gift Card payments, to keep your identity completely hidden. Private Internet Access has more than 2,800 servers in 20+ countries and 30+ regions and growing.
Private Internet Access VPN offers the following protections:
Prevents data mining so you can browse anonymously
Connects instantly with one-click installers
Provides access to Private Internet Access's professional support staff
Blocks unwanted connections with server-grade filtering software
Allows the use of five devices simultaneously with unlimited bandwidth
Protects your identity with several layers of privacy
Bypasses censorship filters so you are free from geographic restrictions
Stops traffic with a kill switch if the VPN connection is unexpectedly terminated
Get it now at 24 percent off from TNW Deals.