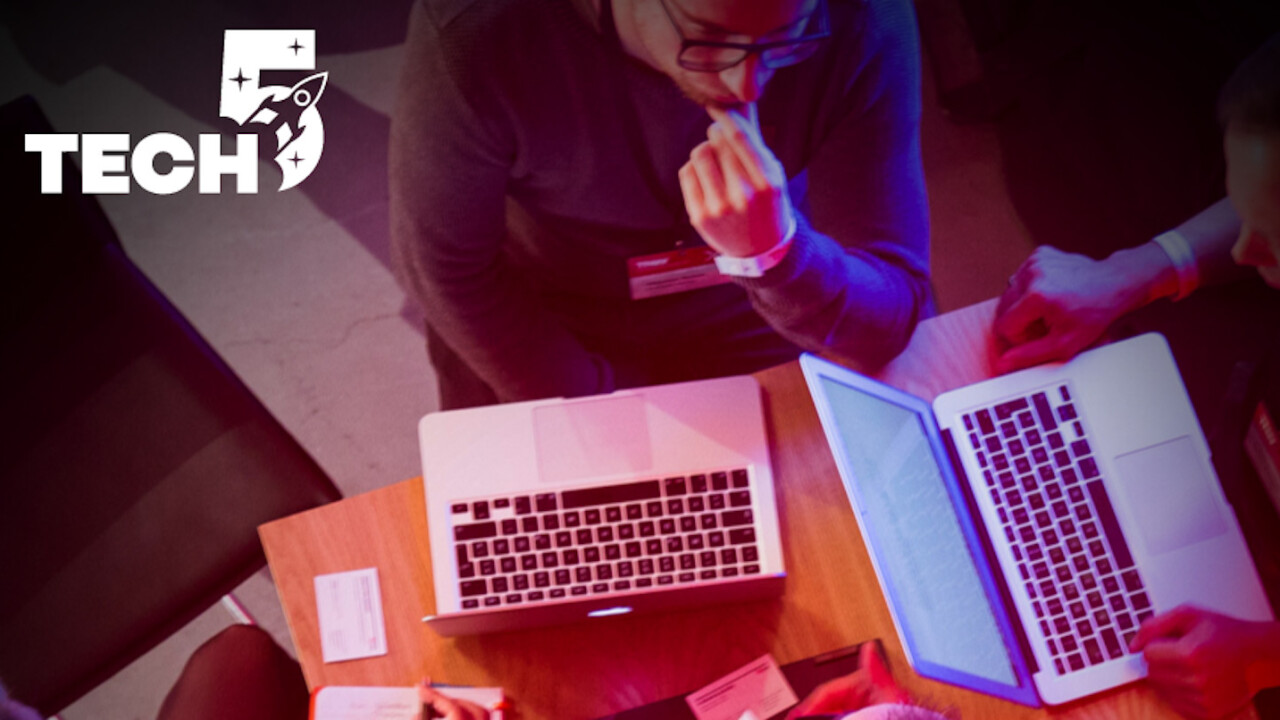 Story by
CPO and co-founder, TNW
Patrick de Laive is an experienced entrepreneur and daddy of Bo and Denne. He is co-founder of TNW and sporadicly invests in startups. He is Patrick de Laive is an experienced entrepreneur and daddy of Bo and Denne. He is co-founder of TNW and sporadicly invests in startups. He is a frequently asked speaker at (tech) events across the globe. Check his LinkedIn profile and @Patrick on Twitter for more information.
As part of the TECH5 dinner series I jumped on a flight to Stockholm to meet up with the fastest growing young tech companies in Sweden. The Scandinavian country, and in particular Stockholm, is home to technology companies including Spotify, game makers MAG Interactive (a previous TECH5 winner) known for Ruzzle and WordBrain, Mojang (makers of Minecraft), and Candy Crush, one of the highest grossing apps of all time.
This is not something new, Sweden has been known for building world renowned brands since the vikings made a name for themselves. Some might argue that ABBA is Sweden's biggest export, but what about brands like IKEA, Volvo, H&M and Ericsson who all emerged from a country with just 10 million inhabitants.
Sweden is even said to be the country that produces the most unicorns per capita in the world.
However, it is not all roses in Sweden. Recently the Spotify founders wrote an open letter to the Swedish government explaining that they need to take action if they want to prevent the companies that are built in Sweden from moving their business elsewhere. The three main concerns are the housing situation, the educational system and the rules about workers compensation through stock options. But that's another story for another time.
Back to the TECH5, where we identify young tech companies (under five years) with exceptional revenue growth. The dinner was attended by 10 companies who were competing for a spot in the TECH5 and some alumni (such as previous winners, MAG Interactive). TNW is running this competition in collaboration with payments company Adyen, in six countries (the Netherlands, France, Spain, Germany, UK and Sweden. The winner of each country is invited to the TNW Conference where the final TECH5 list reveals the 30 fastest growing tech companies of Europe.
Without further ado, the five fastest growing companies in Sweden are:
The winner: Acast, the popular podcast platform who raised $5 million USD last year. Where did the idea for Acast come from? "Acast started out to revolutionise podcasting," explains Måns Ulvestam, CEO Acast.
"Because podcasting was not working. Content creators were not getting paid enough. For the listener it was hard to find and share interesting content. And most importantly advertisers could not advertise across multiple shows with dynamic ads. In short, podcasting was an amateur landscape and we were lucky to come in at the right time and fix it. We made revenue from day one and the growth we've had proves that the demand for a service such as Acast was there. It is as simple as that. Demand was there, and Acast was the supply."
2nd: Znaptag – in-imaging advertising company
3rd: Soundtrack Your Brand – Spotify for Business
4th: Min Doktor – e-health company
5th: Automile – Connected cars platform
The companies that just missed the top five this year but you should keep an eye on are:
Budbee,
Mentimeter,
Gastrofy,
Tinitell and
Tictail.
In three weeks time the overall TECH5 list will be presented at TNW conference in Amsterdam. See you there!
Keep track of all ultra fast growing startups in the TECH5 via this list on Index.co