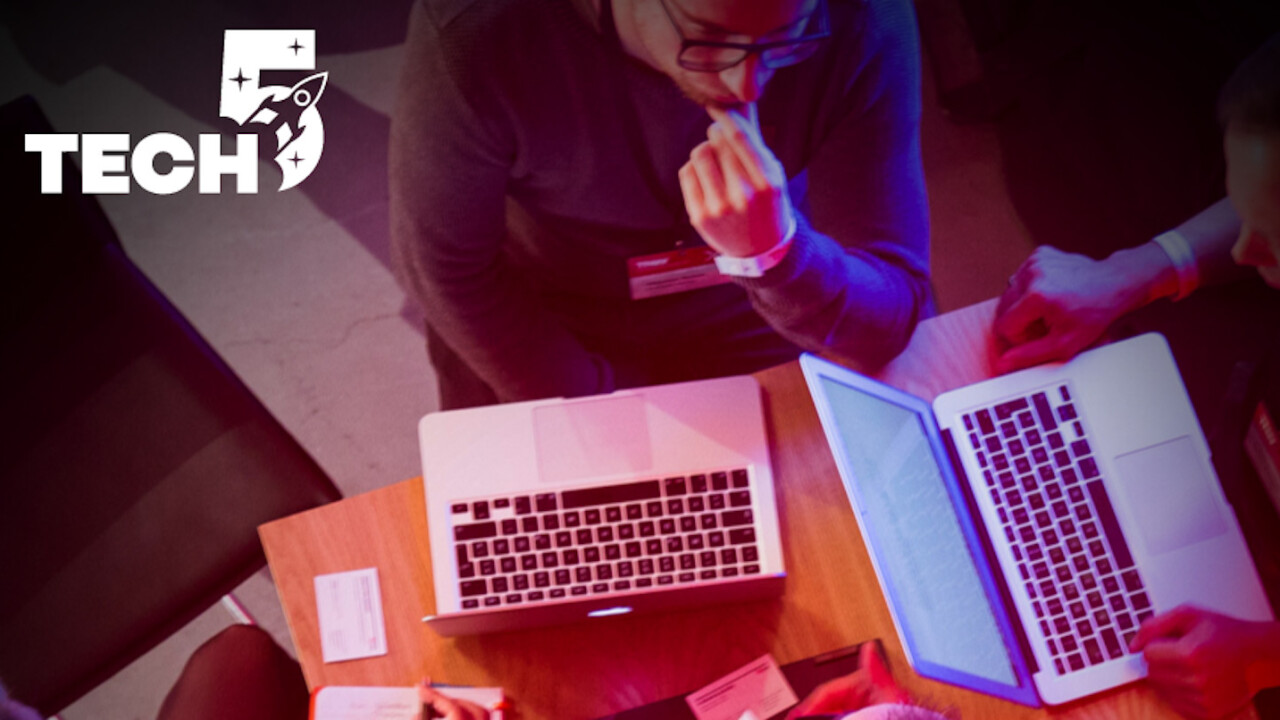 Story by
Lorenz is co-editor-in-chief of StartupJuncture. As a freelance editor and journalist, he writes about startups, innovation and (e)-business Lorenz is co-editor-in-chief of StartupJuncture. As a freelance editor and journalist, he writes about startups, innovation and (e)-business. Loves to report from conferences. Really likes cleantech and journalism startups. You can ask him anything about dinosaurs.
How do you grow your startup's revenue by more than 2,000 percent in nearly two years? Mobile ticketing platform Tiqets sure knows how to do it, as it was recently named the fastest-growing Dutch startup.
TNW and Adyen have teamed up for the third time to host the Tech5, a competition to identify the fastest growing young tech companies in six countries.
The competition is based on the growth percentage in revenue of the companies between 2013 and 2015. Each country's winner will present on stage during TNW Conference. At the conference the growth percentages and the overall list of the fastest growing companies will be revealed as well.
­­
Last Thursday, the top five companies were announced at a dinner where all Tech5 companies were present, including Tech5 alumni. Here is the list of the five companies for the Netherlands:
The top three in this list saw their revenue rise by at least 1,000 percent in the past two years.
"With Tech5, we are tremendously excited to support the startup ecosystem in Europe and help give these ambitious and fast-growing businesses the recognition they deserve," says Roelant Prins, CCO, Adyen. "Now in its third year, we are inspired by the amazing innovation our entrants are bringing to the competition."
When receiving the award, CEO of Tiqets, Luuc Elzinga stated that growing isn't an easy task. The company grew, however, and did so by listening to the market: "At first we were a B2B company. But we quickly learned to go B2C by talking to venues in cities directly. Bit by bit, we grew in cities like Amsterdam and Barcelona. We kept our focus on cities and that has paid off."
Secrets to startup growth
Staying focused was something every entrepreneur in the top 5 agreed with. Of course, that's easier said than done. "Sometimes you need to say no", said Nick Bortot, CEO of Bux. "As an entrepreneur you need to let go of some processes –  you can't do everything yourself. Even if that means outsourcing. You might make less money for the time being, but it allows you to regain focus at the same time."
What about specific secrets to startup growth?
Rob van den Heuvel, CEO of Sendcloud, which was also on the list last year, said: "You have to run hard and keep trying. It's okay to make mistakes but you have to identify a mistake early on." Also, he mentions the battle for talent: "You really need to hire the right people. Then keep motivating them."
Bortot agrees that it has to be about people. "The right cocktail of people lets you work out of the box."
According to CEO of Pastbook Stefano Cutello, growth is all about persistence: "Without persistence I would've failed ten times already".
Honorable mentions
Dutch startups that didn't make the top 5, but would have completed a perfect top 10, were Scribbr, Syndy (former SyndicatePlus), Bird Control Group, Snappcar and Owlin. An honorable mention goes out to Minibrew – the beer brewing startup was too late applying, but would have made it into the top 10 othwerise.
Will these fast-growing companies become the new Adyen of the Netherlands one day? Be sure to keep track of these 10 (+1)  companies on Index.
Throughout the coming weeks TNW and Adyen will organize dinners and announce the Tech5 companies in London, Barcelona, Berlin, Stockholm and Paris. Stay tuned!
Get the TNW newsletter
Get the most important tech news in your inbox each week.