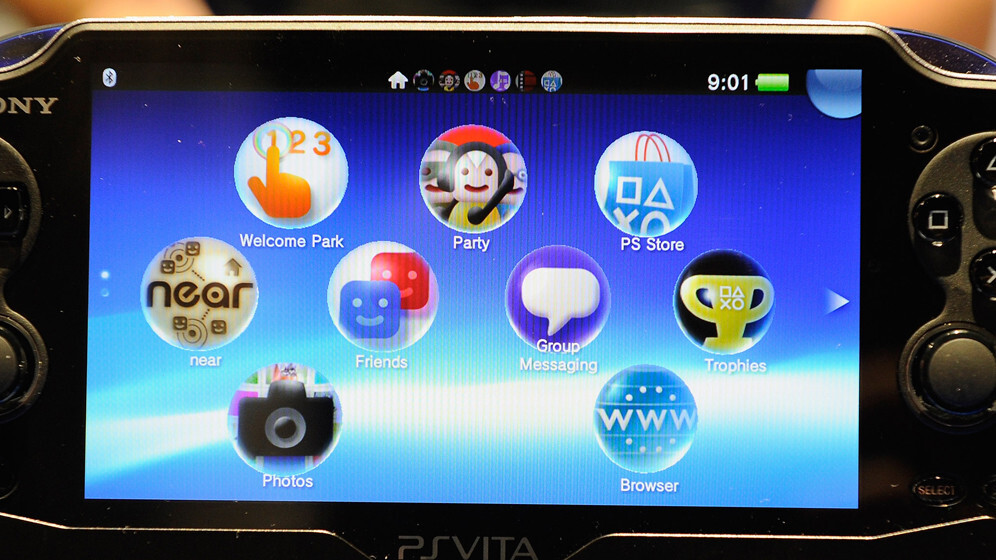 Story by
Nick Summers is a technology journalist for The Next Web. He writes on all sorts of topics, although he has a passion for gadgets, apps and Nick Summers is a technology journalist for The Next Web. He writes on all sorts of topics, although he has a passion for gadgets, apps and video games in particular. You can reach him on Twitter, circle him on Google+ and connect with him on LinkedIn.
PlayStation Plus, the premium online membership service available to PlayStation 3 owners, is expanding its Instant Game Collection to support the PlayStation Vita.
Sony's latest handheld, which has struggled to move a significant amount of units since its launch in Japan last December, will receive the collection of games in North America on November 19.
PlayStation Plus subcribers will have access to six new titles exclusively for the PlayStation Vita. These include Uncharted: Golden Abyss, Jet Set Radio, WipEout 2048, Gravity Rush, and Tales From Space: Mutant Blobs Attack! The strategy game Final Fantasy Tactics: The War of the Lions, originally released for the PlayStation Portable, will also be available from day one.
Sony isn't messing around here. The Uncharted trilogy has been a phenomenal success on the PlayStation 3, and its Vita incarnation is one of the first so called 'AAA' titles to reach the device. Gravity Rush, meanwhile, was marketed as a system seller for the Vita during its development and is still one of the first games that owners reccommend.
Coupled with industry classics such as WipeOut and Jet Set Radio, the new package is sure to grab the attention of anyone weighing up a Vita purchase before Christmas.
In addition to the six video games mentioned above, PlayStation Plus subscribers will also have acess to the 12 games already available for subscribers on the PlayStation 3 system. In a press release issued today, Sony also revealed that the handheld gaming device would be "expanding" as part of the next system software update, version 2.00, through a number of new features that are designed to "enhance the overall gaming and entertainment experience".
These include access to email, the ability to wirelessly transfer content between a Vita and PC, and an improved web browser, among others.
"The PlayStation Plus Instant Game Collection is such an incredible value, providing PS3™ and now PS Vita owners with a library of 18 games for less than $5 a month," said John Koller, Vice President of Marketing Home Consoles and Portable Platforms, SCEA. "Ultimately, we know that gamers choose platforms based on content, and with the addition of PS Plus and a stellar lineup of exclusive games launching for the platform by this holiday season, now is the perfect time to purchase a PS Vita."
PlayStation Plus is available in two membership options; a three month plan for $17.99 and a one year plan for $49.99. However, PlayStation 3 owners who already have a subscription will be able to access the new titles on Vita at no extra cost. Likewise, if you purchase PlayStation Plus on Vita you will also have instant access to the service on your PlayStation 3 too.
Not a bad deal at all, especially when you consider the online discounts and online storage that also comes thrown in with the service. But will it be enough to improve the Vita's sales performance in the coming months? It's unlikely, unfortunately.
Image Credit: Kevork Djansezian/Getty Images
Get the TNW newsletter
Get the most important tech news in your inbox each week.
Also tagged with